You will need
sugar;
cinnamon;
cloves;
coffee maker
Turk;
plunger;
Cup with strainer.
Instruction
Brew coffee in the coffee maker. Use the coffee grinding, which is required in the instructions to your unit.
Coffee prepared in a Turk. Take the coffee medium grind. Use copper Turkish coffee pot (the pots). Put it on the fire, so it is well heated.
Pour in Turku ground coffee. Assume that for one Cup you need 2 tsp of coffee powder.
Add the sugar, if you drink coffee sweet.
Put a couple of cloves and cinnamon to taste.
Add cold purified water. From the taste of the water will depend heavily on the taste of your coffee.
Make less heat and put Turku on fire. Carefully follow the brewing of the drink. Coffee can go with foam and splash on the stove.
Bring coffee to a boil. As soon as the surface of the liquid will go bubbly and the foam begins to rise, remove the cezve from the fire. Allow the foam to settle and bring to boil again. Do this several times, in order to reveal the taste and aroma of brewed coffee.
Pour coffee in a beautiful Cup through a fine strainer.
Brew coffee in a French press. Scald a French press with boiling water from the kettle. Pour him coffee, medium or coarse. Fill with hot water. Cover with a lid.
Leave coffee to brew for 10 minutes. This method is very convenient for coffee you need to follow. While it is sealed, get a table setting.
Slowly push the plunger from the French press. Do this carefully so the drink is not spilled.
Pour coffee into the cups.
Prepare the coffee in a special Cup with a strainer. Pour a couple of teaspoons of coffee finely ground in a strainer, be guided by your taste and Cup size. Pour boiling water so that the ground coffee is fully submerged in the boiling water. Leave to infuse for 5 – 7 minutes. Remove the strainer and discard the coffee grounds. In the Cup it turned out a hot drink.
Useful advice
Coffee grounds can be used as a body scrub, add when cooking homemade soap.
Advice 2: How to brew coffee bean
Its name, this wonderful drink is bound Ethiopian province of Kaffa. From there began to spread coffee around the world. In Russia, this drink, like many others, brought Tsar Peter I in Vienna, where at the end of the XVII century there were plenty of coffeeyoung.True connoisseurs of coffee have come up with different ways of cooking. But they all converged in one opinion in order for coffee gave all their wonderful taste, it grain better to roast and grind right before brewing.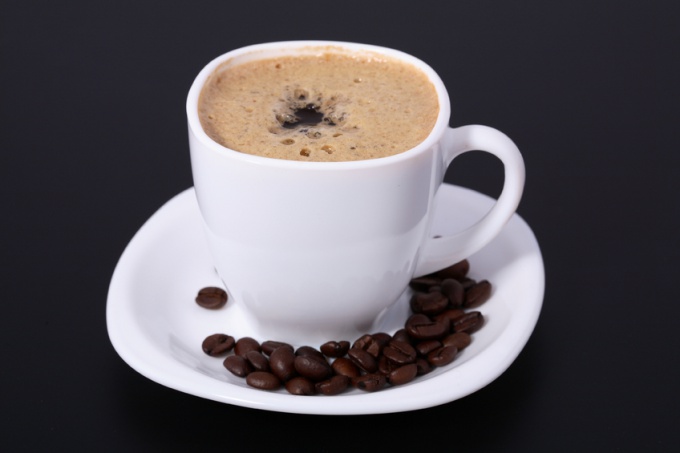 You will need
coffee beans;
- sugar;
water;
is the grinder;
Turk.
Instruction
Choose grain and coffee to grind and drink at home.
According to the degree of roasting distinguish coffee, weak roasted, or Scandinavian; medium – Vienna; dark French and darkest Italian roast. It is advisable to choose grain Scandinavian roasting. Then you can roasting beans at home to the extent necessary, in accordance with the selected recipe.
For any roast cook coffeeinie the grain in the pan, always only in case of very slow heating. The degree of roasting will depend on the duration of the process. So, for a medium roast keep grains on a hot pan for 5 minutes. For dark - from 7 to 12 minutes. Constantly stir coffeeinie the grain. Let the roasted beans cool down in the pan.
Next, grind grain in the coffeemake. Using a conventional electric coffeemolky in life you can get coffee, small, medium and large grind. In industrial conditions, get the coffee superfine grinding, which looks like powder.
To obtain coffee of a fine grind suitable grain very dark roast. They are more fragile than others.
Of coffee fine grind brew coffee in Turkish. To prepare the drink for this recipe, take 1-2 teaspoons finely-ground coffee darkest roast coffee 100 ml hot water. Place powder in Turku (also called pots), add 1 teaspoon of sugar, cover with hot water and put Turku on low heat. After coffeeina the foam rises, remove from heat. Allow the foam to settle slightly. Repeat the process 2 times. Then coffeeina grounds to settle and you can pour the beverage into cups.
Of coffee medium and dark roast is recommended to prepare the powder, respectively of large and medium grinding.
This coffee is perfectly suited for use in home electric coffeeboiling and the coffeeinikah.
When brewed in the coffeeinike douse it with hot water. Pour the coffee from the calculation of 1-2 tsp per 100 ml of water. Pour boiling water and allow to steep for 5-10 minutes. Then pour into heated coffeeCup inye.
Useful advice
Real coffee should be drunk only hot. Cold it loses its aroma and flavor properties.

Sometimes, when cooking, coffee add such spices as ginger, cinnamon, cardamom.

Serve coffee, prepared according to traditional recipes, only in special coffee cups. Pour the finished coffee into another container is allowed only if it adds coffee, cream, etc.