You will need
coffee beans;
- sugar;
water;
is the grinder;
Turk.
Instruction
Choose grain and coffee to grind and drink at home.
According to the degree of roasting distinguish coffee, weak roasted, or Scandinavian; medium – Vienna; dark French and darkest Italian roast. It is advisable to choose grain Scandinavian roasting. Then you can roasting beans at home to the extent necessary, in accordance with the selected recipe.
For any roast cook coffeeinie the grain in the pan, always only in case of very slow heating. The degree of roasting will depend on the duration of the process. So, for a medium roast keep grains on a hot pan for 5 minutes. For dark - from 7 to 12 minutes. Constantly stir coffeeinie the grain. Let the roasted beans cool down in the pan.
Next, grind grain in the coffeemake. Using a conventional electric coffeemolky in life you can get coffee, small, medium and large grind. In industrial conditions, get the coffee superfine grinding, which looks like powder.
To obtain coffee of a fine grind suitable grain very dark roast. They are more fragile than others.
Of coffee fine grind brew coffee in Turkish. To prepare the drink for this recipe, take 1-2 teaspoons finely-ground coffee darkest roast coffee 100 ml hot water. Place powder in Turku (also called pots), add 1 teaspoon of sugar, cover with hot water and put Turku on low heat. After coffeeina the foam rises, remove from heat. Allow the foam to settle slightly. Repeat the process 2 times. Then coffeeina grounds to settle and you can pour the beverage into cups.
Of coffee medium and dark roast is recommended to prepare the powder, respectively of large and medium grinding.
This coffee is perfectly suited for use in home electric coffeeboiling and the coffeeinikah.
When brewed in the coffeeinike douse it with hot water. Pour the coffee from the calculation of 1-2 tsp per 100 ml of water. Pour boiling water and allow to steep for 5-10 minutes. Then pour into heated coffeeCup inye.
Useful advice
Real coffee should be drunk only hot. Cold it loses its aroma and flavor properties.

Sometimes, when cooking, coffee add such spices as ginger, cinnamon, cardamom.

Serve coffee, prepared according to traditional recipes, only in special coffee cups. Pour the finished coffee into another container is allowed only if it adds coffee, cream, etc.
Advice 2 : How to brew black coffee
There are numerous ways to prepare a Cup of strong black coffee. You can choose the degree of roasting, grinding, it is possible to cook coffee in the Turk or in a geyser coffeebrewing (Moka), add a variety of spices. Recipes coffee, probably, as much as fans of this fragrant invigorating drink.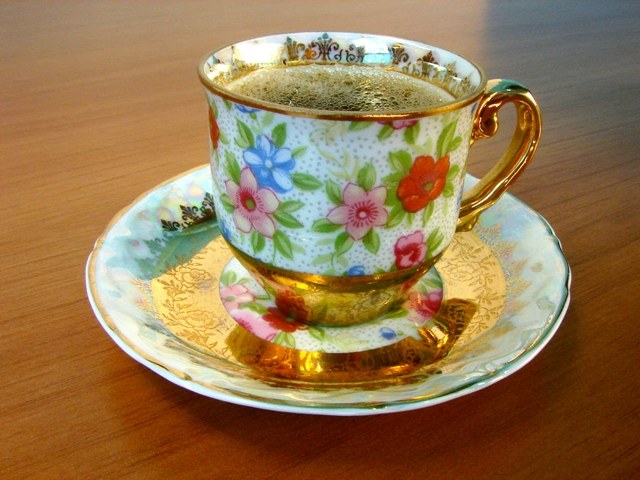 You will need
coffee beans;
is the grinder;
- mineral water;
- sugar;
- geyser coffee maker or pots/Turk.
Instruction
Select the type of roast – light, medium, medium dark or dark. The darker the roast, the richer and richer taste of coffee and the higher the price, but, surprisingly, the less bean coffeein.
To cook a Cup of black coffee in the East, prepare coffee, fine grind, for hot coffeecooking required medium grind. Beverage, brewed from freshly ground beans, tastier and more aromatic.
For coffee it is very important the water quality. Will ruin the taste of the drink is not only too hard chlorinated water, but, ironically, too pure distilled. Excellent coffee is obtained on oxygen-rich water, with a small amount of minerals. Use the filters or take bottled mineral water.
Oriental coffee, aka
coffee
Turkish, Arabic, Armenian, cooked in a special narrow vessel, which can be called a Turk,
pots
or ibrik. Depending on what sweets you want to boil the drink, the number of spoons of ground
coffee
per Cup. For a savory take 1 teaspoon in a Cup with a volume of 60 ml, for medium-sweet
coffee
take 1 teaspoon
of coffee
and sugar for a sweet drink take 1 teaspoon
coffee
and 2 teaspoons of sugar for extra sweet – 3 teaspoons sugar and 2 teaspoons of ground
coffee
.
Fill the pots with cold water and put on a small fire. Stir coffee and, if you simmer a sweet drink, sugar. Cook, stirring, until it begins to foam up. Remove the pots from the heat and allow the foam to settle a little, heat again up to the moment that the "cap" will start to rise. Cool and repeat the operation. Remove from heat and pour into cups. Such a coffee is usually served with a glass of fresh, cold water.
To brew coffee with the hot coffeeboiling, take it apart. It consists of three parts – the lower bowl, baskets with filter and upper part with handle and spout. Fill the bottom part with cold water, the water should not reach the steam valve. Put in a bowl the filter and pour the ground coffee to the top, tamping from time to time powder. Fix the upper part.
Install the coffeebrew on a medium heat. To determine the readiness of the drink can according to how the coffee starts to gurgle in the upper part of the Moka.
Note
Remember that boiling kills coffee. It very quickly becomes rancid and acidic, loses flavor.