You will need
- Turk,
- ground coffee,
Spezia.
Instruction
The easiest way to make coffee on the stove the next. In Turku with a volume of approximately 200 ml you need to take one or two (to taste) teaspoons of coffee with a slide. Coffee is better to use a fine grind, it is more suitable for cooking. Pour coffee in Turku with cold water and put on fire. It is best to use a small fire, but some impatient coffee drinkers and brewed on a large. Watch out for the coffee: to remove it immediately as soon as the drink begins to boil. You can not bring coffee to a boil, it taste very much spoiled. Remove coffee time, wait a few minutes until the coffee grounds sink. You can then pour it in a Cup, add sugar or milk to taste: coffee is ready!
There is another recipe, it is faster, but the taste is a little different. Take Turku, fill it with water and boil. Then remove the pot, pour in hot water one teaspoon of coffee with a slide, stir, below the surface has a nice foam. In General, mixing coffee when cooking always promotes the formation of foam. Then put Turku on the small fire, which are on the stove and gently bring to the boil. Remove the coffee pot from the stove, as soon as the foam begins to rise and wrap.
To prepare especially strong coffee, try the following method. Take Turku, rinse it and dry fire, metal warms up a bit. Now in Turku pour coffee and pour cold water. Place on low heat and wait for foam. You need to remove the pot even before the foam begins to rise. Turn off the heat and wait 5-7 minutes. Now again put the coffee on the stove and bring to a boil again on low heat. In this method, it is very important to remove coffee, but to mix coffee grounds should not be.
Aromatic coffee. If you love exotic recipes and spices, this coffee is exactly like you. Take Turku, pour into it half of one-third of a teaspoon of ginger and cover with water. Bring to a boil, remove from heat and somewhere to pour the water: it will soon come in handy. Turku rinse and dry it on the fire. Now sprinkle on the bottom of sugar to taste. If you usually drink coffee without sugar, then take one teaspoon without slides. Put Turku on a small fire, gradually caramelizes sugar drop a few pieces of cloves, three grains of black pepper (they need before it is to crack or cut with a knife), 2-3 cardamom thing (they should rasslyshit fingers). You can still put the coriander on the tip of a knife. It is important to throw spices quickly while some sugar remains white. Then put in Turku 2 teaspoons of coffee. Wait a few seconds: it's time to pour the ginger water! Brew this coffee on low heat, not stirring. Once it is ready, remove. Before use, let stand a few minutes.
Note
The Turk, also known as pots is the traditional utensil for making coffee. It is a small thick-walled bowl, usually made of copper, but there are also ceramic and aluminum Turks.
Useful advice
The taste of the coffee brewed in Turku, strongly depends on its shape. Ideal is a Turk with a very narrow neck, but also to understand when to remove the coffee from the heat, it is more difficult, but the "miss" coffee – easily. The main rule here: pour water on the narrowest place in Turku. Then the taste will be better, and to control the degree of readiness of the drink will be easier.
Advice 2: How to cook bean coffee
Enhance thinking skills, improve reaction and resistance to stress will help with a drink from the beans of the tropical tree – coffee. For this reason, in the sixteenth century, the beverage brewed from the beans of the coffee tree, was considered the "Drink of the wise".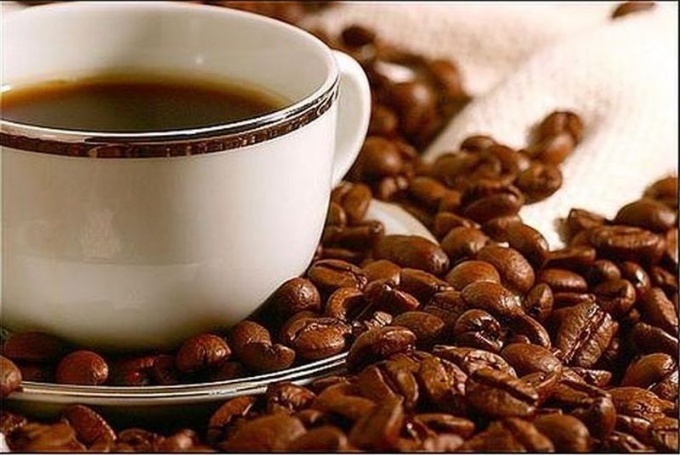 You will need
coffee - 1-2 teaspoons;
water - 100-150 milliliters;
sugar - to taste.
Instruction
Decide what dishes you'll be cooking the coffee bean. Eastern coffee or a tall and thin pot. Eastern coffee machine (otherwise it is called Turk or jezve) preferred to take copper. The coffee pot will fit a porcelain or enameled.
Based on selected cookware, you need to grind the coffee beans. If you cook coffee in Turku, you need a fine grind. If you decide to brew a pot of coffee, fit coffee medium and coarse grinding.
Water for brewing coffee should be clean, soft, not boiled.
To brew coffee in Turku, you need to prepare. Put Turku on the stove and lightly heat the bottom. Sprinkle finely ground coffee and a little heat (not more minutes). If you prefer sweet coffee, add sugar to taste. Pour in Turku cold water to the level of the narrowest places in Turku. Brew coffee at very low heat. Watch out for the coffee. In the Turk will begin to form foam. As soon as the foam has risen to the maximum, but not destroyed, remove coffee from heat. Allow the foam to settle. After the foam settles, repeat the process of formation of the foam once or twice. If Turk is designed for one Cup, it will be enough one uplifting foam. Coffee pour into preheated cups.
To brew a pot of coffee, it should be rinsed with boiling water. Pour half of the coffee medium or coarse grind and pour hot water (93 to 95 degrees). Tightly close the pot, including the spout. To close the nose use gauze or cotton. After two or three minutes, stir in the remaining coffee and top up with water. Put the pot in a container of hot water and leave it for 5-7 minutes so that the coffee steep.
Brewed coffee pour into preheated cups and serve.
Note
Do not boil the coffee! Do not heat coffee! In the broth get harmful substances.
Useful advice
Grind your coffee only on time, because the quality of ground coffee deteriorates quickly.