Instruction
If you have any need to remove unnecessary lists of friends, then in this section find the option "Edit". Select any list and click "Remove".
There is another way to delete friends lists. In the section "My friends", select any unnecessary list. Next to it you will see the option "Delete list". Clicking on this label you can quickly get rid of any of the chosen list.
Also every person who has a Vkontakte page, there are not only friends, but unwanted followers, which are very difficult to get rid of. Still delete its users is almost impossible. However, still there are a couple of ways to remove subscribers. Send the user a message that he was removed from the list of your subscribers. Or record of a person who has subscribed to your page, in the black list. After that, he is automatically removed from the list of your subscribers. In addition, it is possible to properly configure the privacy of messages on your page, and to protect themselves from undesirable people, and to leave access only to your friends.
So simply to remove unnecessary lists of friends and unwanted people of the subscribers. But better not enter into the list of those people with whom you are not going to communicate or know what the communication will be over by then. Then you won't have to remove anyone.
Useful advice
Each entry has a function that allows you to write a message, create a list or delete it. Also has a function of sorting friends by certain criteria, for example, classmates can be added to one list, friends on Hobbies in the other. This feature is convenient because you can restrict access unpleasant for you people to your page. For the convenience of users all friends are placed in the lists by ranker and frequency of communication. Of course, after some time, there is a need to remove unnecessary and unwanted friends. This, of course, there is nothing terrible, as things tend to change, including interests, beliefs and Hobbies. Get new friends with whom pleasant to communicate, the old connection is lost, so the lists all the time necessary to "clean up".
Advice 2: How to subscribe Vkontakte
Recently when you add the user of "Vkontakte" in your friends, you automatically become a member and will stay as long as they will not be accepted your friend request.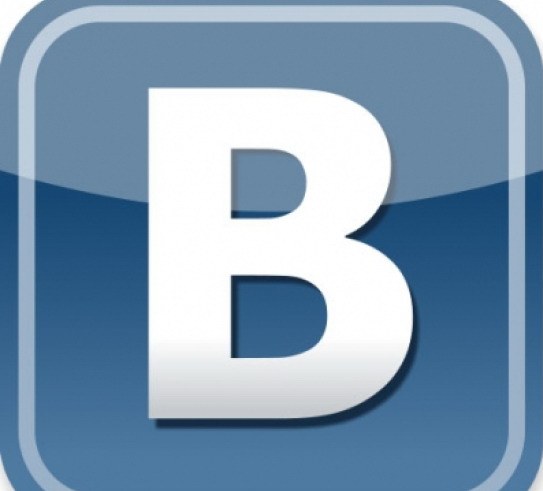 This innovation in the most popular Russian social network is intended to avoid spam in the form of repeated tedious to add friends, and allows users to continue to receive information about the deleted from friends list.

Not so long ago a new "chip" the social network were "Fans" and "Idols". To add a user to their idols and to follow its updates were possible only under condition of existence of a rating over 200. The new subscription feature of "Vkontakte" makes this condition is not mandatory and allows you to monitor the website almost any user.

If you still don't know how to create such a subscription to the news users of the social network, you just need to visit the page of the selected user and add him as a friend. Then you will see yourself in its members and will be able to follow updates its pages. However, if he uses the profile settings, a high level of privacy to your page "Vkontakte", the option to subscribe you will, and view news and updates from his page you can't.

You can also create a subscription on the pages of their already existing friends, as you work the tracking updates on their pages.

When you subscribe to a user's page, it will appear on your page under "Friends" under "Subscriptions". You will be added to "Subscribers" of this user, which is located on his page in the menu under the avatar.

In addition to user pages, you have the option to subscribe to updates from official pages in the network "Vkontakte".

If you decide to refuse any subscription, you need to go to the user on their profile page and in the menu under the avatar, hover your cursor of the mouse on the button "You subscribed to...". A window will appear in which you need to click on "Cancel".

If you want to delete your subscribers, then you need to add users who have subscribed to your page, in the black list. After removing any names from your friend list, they will automatically be converted to your subscribers.

All users who added you as a friend but was not in the answer you added are also automatically translated into the category of subscribers to your news.

All applications to friends are automatically converted into a subscription, until you decide to add these users or deny them friendship.
Advice 3: How to remove the subscriber Vkontakte
The changes that touched the circle of friends in the popular social network "Vkontakte", has caused a large number of negative reviews from users. And changed it is this: if you cancel a request of a person about adding it to you friend, now he will remain on the rights of the subscriber. In addition, any stranger can become a subscriber to your updates without adding you as a friend.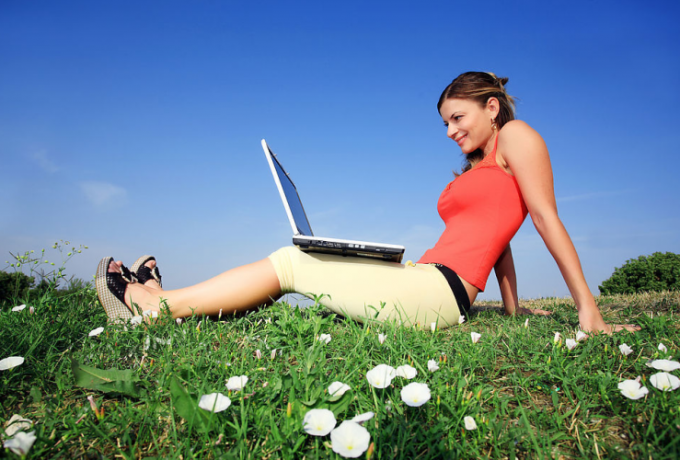 Change "Vkontakte"


When you subscribe to all updates will be now in your news feed. Also, your updates will appear regularly in the news for your subscribers. Subscription from supplements to friends is different because the subscription is not vzaimosoedinenii process, and the person to subscribe to you will not have your consent.

Some users are not entirely pleased when their news are signed by the people they do not know, especially those that do not even want to meet ( this can be, for example, ex-boyfriend, new girlfriend-boyfriend or boyfriend girlfriend). And spammers, which is now fully, not really you will be pleased with his presence.



Ways to remove unwanted subscribers


Official ways to remove subscribers "Vkontakte" does not exist. But there are some devious of which at least one should definitely help. First, you can try to politely ask the person to unsubscribe by writing him a message. Or you can leave a message on the wall, which will be addressed to all your subscribers. They will then see your message in their news feed and some of them will be removed from among the subscribers.

However, to guarantee that unwanted subscribers just from you unsubscribe, of course not. Not everyone will notice your message. Spammers usually ignore your request, and some people you do not even want to write in order to avoid communicating with them. And if it's large enough to write each of them separately would be quite a tedious pastime.

Fortunately, there is another suitable option. It is possible to cut access to subscribers to read your personal information. To do this, go to the menu item "My Settings", then open the tab "Privacy", which has the ability to make visible part of your information to friends only.

Is this method one drawback. You don't quite manage to close the access of subscribers to your data on the page, some information will still be visible.

Remove subscribers can also by adding them to your blacklist. To do this, on the page where the subscribers are, just hover over the avatar of any person and click the little cross top right. After that, a window will appear which will confirm the entry of subscriber in this list. The person now will not be able to send requests for friendship and to watch your page, additionally, it will not be visible among your subscribers.

If you for some reason decided to remove the person from the blacklist, you need to go to "My settings", find the user and click "Remove from list". Note that after you remove from your blacklist, the account of the person again will return to the list of subscribers.
Advice 4: Why "Vkontakte" does not play music
Many people create entire albums of "Vkontakte", and if not playing music, the mood can be spoiled for the whole day. Solutions to this problem are different, but they are suitable not only for the social network, but for all the others.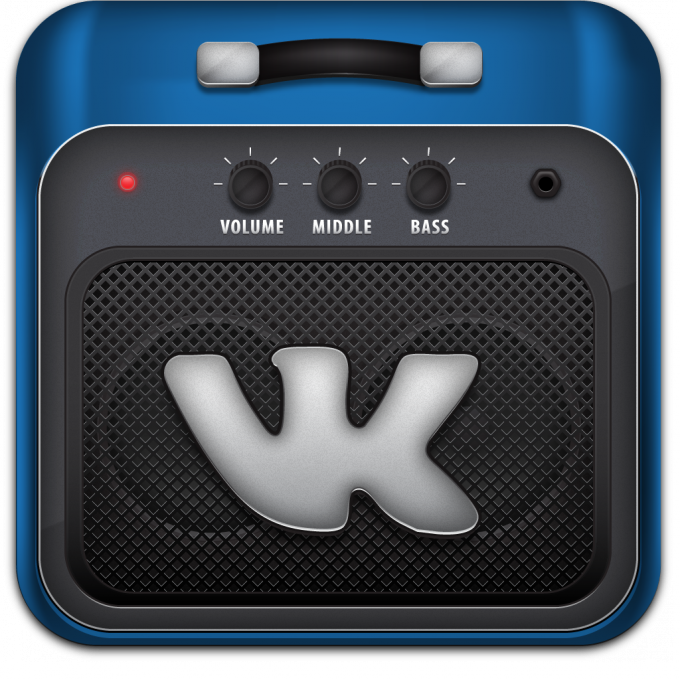 Reasons why "Vkontakte" does not play music
First you must create a list of possible causes. The most common causes of inability to play music "Vkontakte" can become:
The viruses in PC;
Failures on the website "Vkontakte";
Low speed of the Internet;
Errors and decreased performance Flash Player.
Problem browser;
Problems in the operating system or the computer itself.
The viruses in the computer
"Vkontakte" can newsproviders music, if there are viruses on your PC. On the Internet there are millions of users. And, unfortunately, some of them trying to ruin other people's lives by creating and spreading all sorts of viruses. And if the computer has not been installed, it is likely that "Vkontakte" does not play music because of the infection.
To get rid of the problem, you just need to install an anti-virus program, such as DrWeb, Avast, Nod32 or any other and scan your computer for viruses. If they are found, they should immediately remove. And after removal it is advisable to change all passwords. Otherwise, an attacker could use the account for their own purposes.
Failure "Vkontakte"
To date, this reason is quite rare. The developers with each update trying to improve the social network. But it's still possible crash site and then again to listen to music "Vkontakte", you need to wait a few hours.
The speed of the Internet
And this reason is one of the most common. To determine the speed of the Internet, there are many online programs, such as speedtest.net. Video playback and music "Vkontakte" requires a normal speed. And if it is below 100Кбит/s, then any actions in the social network will be very slow. But if the speed is in the range of 200-300 Kbit/s, the problem of playing music "Vkontakte" is possible only in the case that the recording will be of high quality.
Flash Player
To Flash Player had a high efficiency, first we need to update it to the latest version. Usually when you need to upgrade, it POPs up a special window for the reminder. In some cases, after the file with the updated version saved, before installing delete old player.
Problems with the browser
There are cases where the browser is installed correctly. The reason is this, it's easy to learn, playing the music of "Vkontakte" in another browser. Maybe the browser problem is that some of the virus has damaged the files. To fix the error, you need to refresh the browser.
Also have Mozilla Firefox users often music "Vkontakte" is not reproduced because of the inclusion of various plug-ins or extensions. There are special add-on that allows you to block any ad on the Internet. But they can also block the playback of music contact. To fix this error, in the tab "Menu" in the "add-Ons" to find "Extensions". There is a special module called Flashblock. You can just disable it and you can website vk.com to add to the "white list". After a reboot the problem should disappear.
Problem with OS or PC
If your computer is cluttered with useless programs, it may be broken. To solve this problem it is necessary first to clean the computer. If after cleaning still "Vkontakte" does not play music, you need to try to roll back the system to the restore point where the music was played. Well, if this doesn't work, you will have to reinstall the OS completely.
Advice 5: How to put default theme Vkontakte
Very often, users of the popular social network Vkontakte, coming to this page several times a day, wondering how to change the boring standard design. There are lots of articles about this, tips and advice and lots, created by the same users. But when you get tired of the colors and flowers on your page, you already do not remember how it was placed. Therefore, we must always remember how to return to default settings if something changed in the system.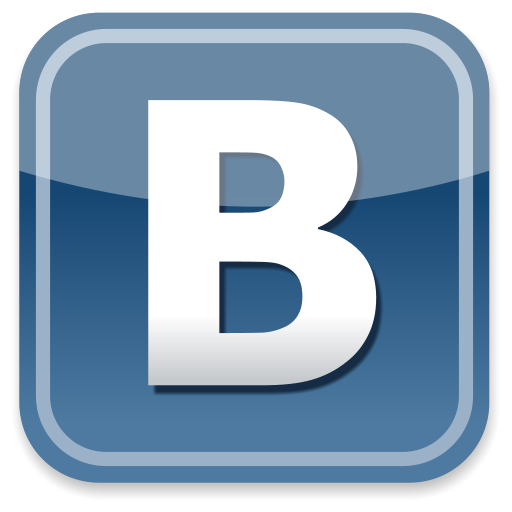 You will need
- a computer with access to the Internet and installed the browser.
Instruction
Remember how you installed the extra themes for the site Vkontakte. Perhaps if you use Mozilla Firefox, it was the addition of Stylish. Then, to return to the default theme, it needs to be removed completely. Go to the "Tools" menu, select "Settings", then click "Extensions," locate the command Stylish, click on it once, the buttons will appear "Disable", "Remove". Select one and press OK. Then, update the website Vkontakte and check that the theme has changed.
If you are using Internet Explorer, then switch back to the default theme, go to menu "tools" (Tools), select "Internet options" (Internet options), then go to the tab "General". From there select the option "Design" (take advantage of this good) and uncheck the command "format documents using my style" (Format documents using my style sheet). Then click "Apply" and close the menu. Go to the site Vkontakte and verify that the returned standard theme.
In the Opera browser go to "View", select "page Settings" and uncheck "turn Off styling of forms". Also remove the path to the files style sheet (css), which just stores the settings of the previously selected topics. Click OK, update the website Vkontakte.
If you do not change the theme, go to the Opera program, go to the site Vkontakte, press the right mouse button anywhere on the site and select "site Settings". There select the tab "View" and uncheck all boxes.
Edit just in case your password from Vkontakteafter you have managed to supply the standard theme. Very often the programs that extend the capabilities of this site (giving you the opportunity to download music and videos, send pictures on the wall friends, change themes), steal passwords, email addresses and other personal information.
Note
If after all the action the theme remains the same, try restarting the browser and re-visit the site.
Useful advice
Menu commands that are used in these guidelines, may be called slightly differently in your program, but basically they are the same. For example, instead of "Settings" could be "Options" or "Tools".