You will need
Will have to work hard and pass not the most pleasant procedure:
1. Submit an application to the court.
2. To appoint and to conduct genetic examination.
3. To establish paternity.
4. To join the right of inheritance.
Instruction
1. There was no agreement, the court will help.

A situation when have to establish paternity, are different. The majority of the woman is not married with the father of the child, and besides he is not eager to go to the registry office and register the child as their own, to give him his name, patronymic and to bear further responsibility for it. In this case, does not remain anything other how to apply to the court. The application will be considered in the order of action proceedings. (Chapter 12 to 22 GPK of the Russian Federation)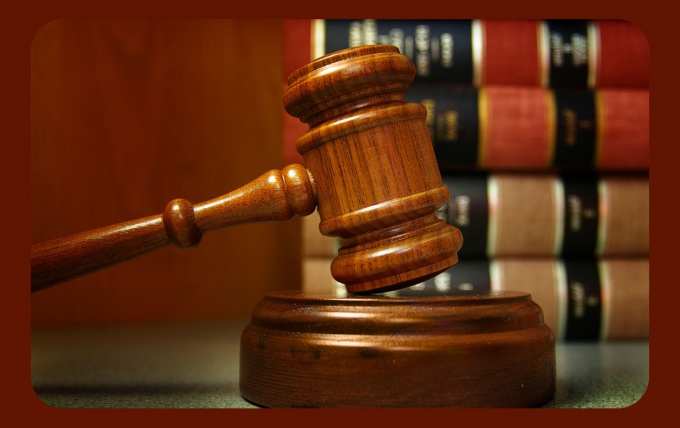 2. Genetic examination.

The court can provide any evidence linking the mother and father of the child – the Internet-correspondence, sms messages saved in your phone, video, pictures, testimonies. But most often negligent dad to the last beat off from their parental obligations and begin to collect dirt on mom. In this case, the course is the last trump, against whom all the excuses powerless – genetic examination.

As a rule, it is assigned at the beginning of the trial. The court imposes on the parties involved, the obligation to ensure its implementation. That is, on the appointed day the alleged father and child must be in a medical institution for delivery of biological material. Usually at the time of the examination the court shall suspend the proceedings (article 216 GPK the Russian Federation).

But it is important to know that for the court expert report is not conclusive evidence, and the result will be evaluated together with all other presented evidence.
3. If "the hat" - the establishment of paternity.

Put, the court established paternity, and the decision came into force, the person concerned has the right to submit the application for birth certificates in civil registry offices, which will be entered new dad. Also, the court filed an application for recovery of maintenance for the child. In addition, on behalf of the child, his legal representative can claim the rights to inherited property.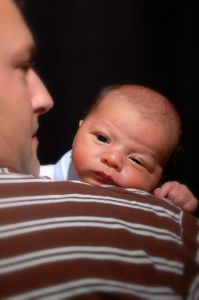 Note
For example, the story with the German tennis player Boris Becker and the mother of his child Russian model Angelina Ermakova. Or thundered all over the country the story of the granddaughter of the famous Natalia Durova. In this case, what is called, not worth powder and shot.
Useful advice
Someone lucky having given birth to at the time, children from "good man", the woman provides herself and the child for life, even if we have to go through litigation. Do not rush to repeat such deeds.
Advice 2: How to know the man is married or not
Marriage or its termination are fixed by the Registrar in special books of civil status, as is the corresponding mark in the passport.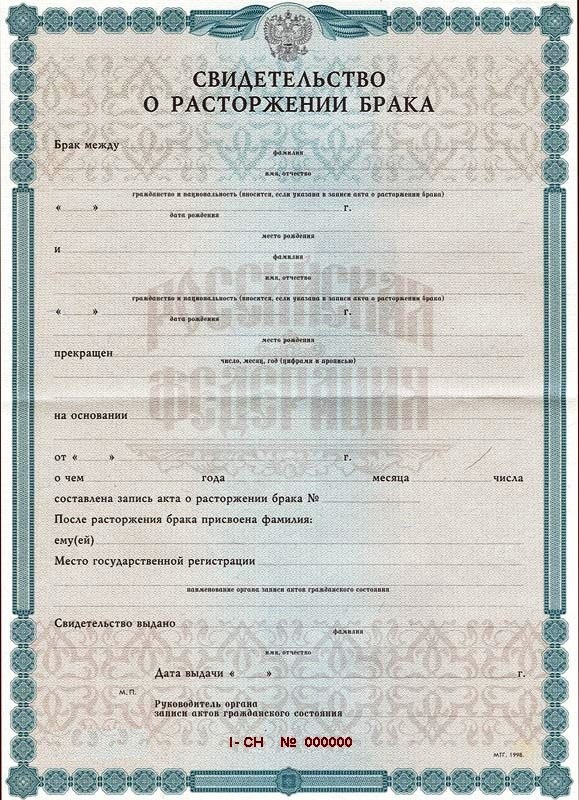 You will need
- passport details;
- the statement;
- authorization to submit the request.
Instruction
Documents confirming the fact of marriage or dissolution of marriage is the certificate of marriage or of dissolution of marriage issued by the territorial bodies of the registry office.
Ask the person to present a passport, which must be entered in the relevant stamp the marriage or the termination thereof. Also the main document that certifies membership in the bark or its termination is the certificate of marriage or certificate of divorce.
Ask neighbors about a particular person. As a rule, hide marital status, living together or, on the contrary, razehalis, very difficult. Having listened carefully to stories about the life of a person, you can learn many details.
Please contact the Registrar's office at the place of residence of the person, if you are sure that the marriage was or was terminated there. But keep in mind, marriage may be on the territory of Russian Federation and has no reference to the place of residence. Also, if the couple divorced in court, then the marriage will be considered terminated from the date of entry into force of a court decision, and it may not yet be recorded in the Registrar's office.
But the Registrar's office, as well as the housing Department, are not required to disclose information deemed confidential to the individuals. This information is given to the requests of the relevant authorities or by court rulings.
Contact the police and write a statement saying that the man is hiding from paying child support or paternity. It will be the basis for initiation of proceedings and permission to submit appropriate requests for the establishment of the marital status of a person.
Hire a private investigator who has the authority to submit requests to various authorities, and who will carefully collect all relevant information about a particular subject.
Advice 3: How to know from whom conceived a child
Researchers have long published information about the fact that not every father brings his family own child. And did not even realize. Also there are often situations when a man wants to find out whether he is the father, to know he needs to pay child support or not.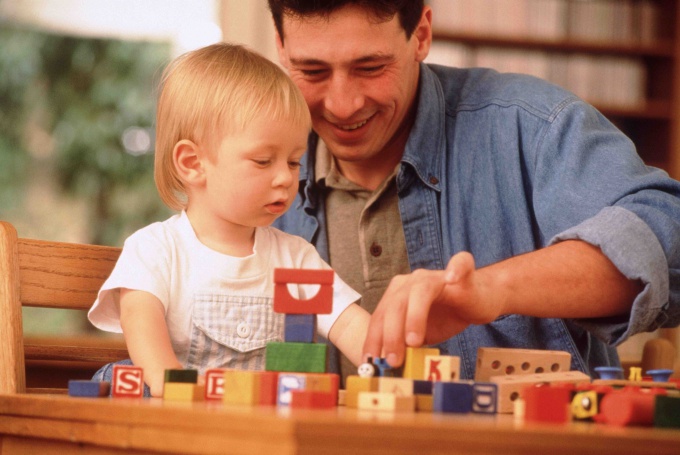 Instruction
Of course, the most accurate way to know from whom conceived the child, is the DNA-examination. It can hold as doubting the child's father to know whether it is the child and the alleged father, who will indicate the mother of the baby. If there is such a situation that it is necessary to determine which of two men is the biological father of the child, it will only DNA analysis. He will answer with an accuracy of 99.9%. The 0.1% is always left for error.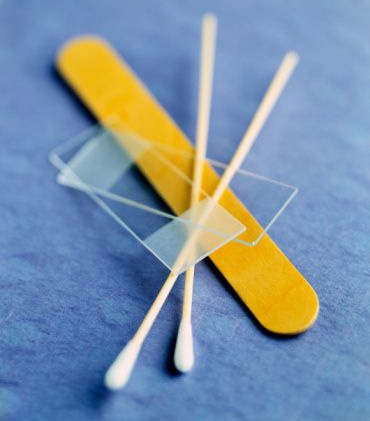 Alternatively, you can try to determine from whom conceived a child by blood his and the alleged father. You need to use special tables comparing blood groups and check. However, this method is not reliable because the blood group of a child effect the mother's blood. Besides, this method works well if the child is a rare group and get such from the compatibility of his official parents, she could not. And such a result, it is best to confirm data for more accurate analyses.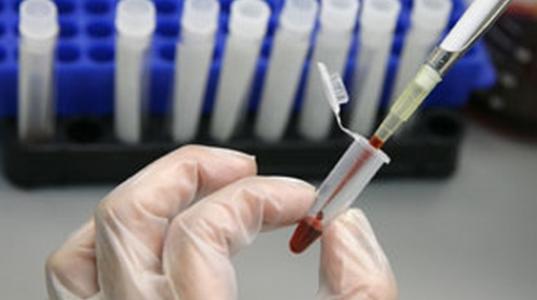 Alternatively, you can define from whom was born the child in the case that manifested genetic disease that in families the mother and father were noted. There are a number of such diseases that are transmitted from father to child. Them and can try to figure out who the real father is.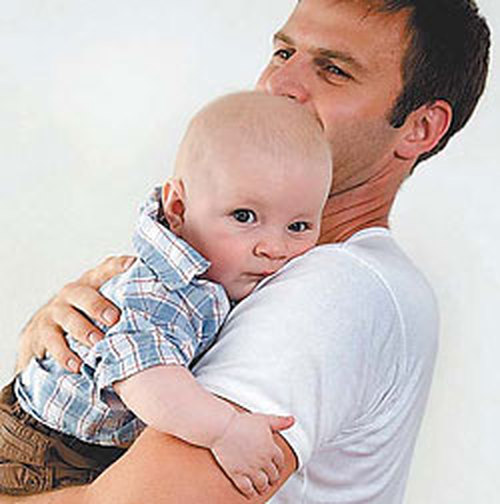 You can also try to determine from whom is born the baby indirectly. For example, according to what he looks like. As a rule, children at birth - just the spitting image of his father. They say that nature has provided so specifically to exclude the father doubts that he is the father. But this method has two main disadvantages. First, people tend to exaggerate the similarity between parent and child and know how to seek out similar traits where there are none. Second, in some cases, children are born like her mother as two drops of water.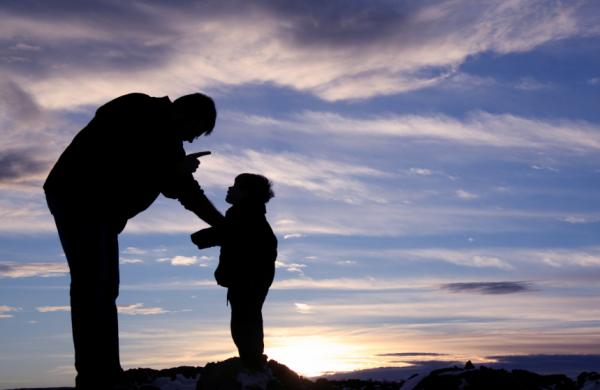 Another way is try to calculate the potential father on the menstrual cycle of the mother. But you need to know exactly at what point the woman was ovulating, which days of the cycle she had sexual intercourse with many men and the movement speed of sperm. On national signs, if the mother had sex with men at one and the same time, you can try to determine from them father Paul child. As the boys ' sperm chromosomes are faster but less hardy, if you have a son, his father's second man, with whom the mother spent the night. However, this method is very unreliable. And, like all the rest, better to double-check the official testing.
Useful advice
And, of course, by any definition of family ties it is necessary to behave very carefully, because a secret can have a negative impact on the psyche of the kid who was certainly innocent.
Advice 4: How to find out what the child - Indigo
To raise a child, Indigo is not easy. If you sometimes feel that your baby is older than you, if he can be unbearable and you realize that his behavior is logic, if it cannot cope with ordinary school tasks, but easily writes poetry - he's probably just one of the Indigo children.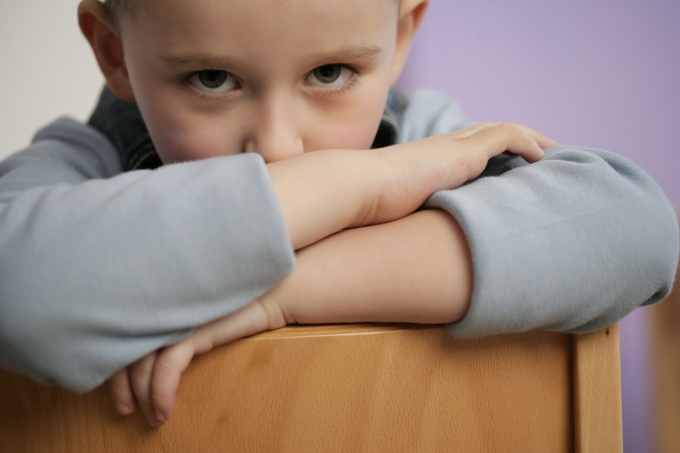 Instruction
Indigo children have an unusual perception of the world and a particular behavior. There are a few special qualities of Indigo, which can determine whether your child to this "circle" or not.1. Indigo from birth have a sense of self-worth.This does not mean that Indigo children arrogant or cocky. The fact is that when faced with new situations, we intuitively begin to function properly. They are absolutely confident, as if you'd done so many times before.
2. Indigos know who they are.This is an amazing quality that normal children are quite rare. While most kids ask parents: "Who am I?" Indigo children can do well to answer this question. They are well aware that it is not like the others.
3. Indigo does not recognize the absolute authority.Indigo children need freedom of choice. They will not be able to communicate with those adults who impose their opinions, even if those adults are parents. Such children should be treated with respect, explain to them your position and offer themselves to determine their actions.
4. Indigo sometimes can't do simple things.If Indigo children do not understand the significance of a particular action, then it will not do. Not out of stubbornness – just that they have more important tasks. This usually applies to the most basic things, like washing hands or waiting in line.
5. Indigo struggle to survive in a system based on rules and discipline.One of the defining qualities of Indigo children – creativity. It manifests itself not only in creation, but simply in the behavior, in a manner to perform certain actions. Not being able to exercise this quality, children, Indigo lost. This most often occurs at school where adherence to rules is the basis of everything.Indigo children are often offer more simple solutions to things we used to do differently. Because of this, they have no relations with teachers or parents, if the latter is too strict.
6. Indigo barely socializers.The Indigo children is difficult to socialize with other children. If there's no other "special" child, then Indigo would prefer to stay away from the crowd of peers. Kindergarten and school is not easy, and often only complicate the socialization, prolapse to the Indigo child the label of "outcast".
7. Indigo do not perceive punishment.There are two effective ways to make a child-Indigo to stop doing something. The first is to simply shift his attention to something that seems more interesting. Second – talk to him in the first place – to listen carefully to the child and then to speak for itself. Let him know (and he can) why what he was doing was wrong.
8. Indigos know what they want.Indigo children know what they want and are not shy to tell my parents about it. Try to think about the application of the child and to perceive them in the same way as if talking to an adult. After all, an equal companion, you will not all the time to say "no" just because you don't want it.
Advice 5: How to know whether he wants from you kids
Sometimes it so happens that the house – a full bowl, and parents of spouses are at a respectful distance from the young family, and the issue of children remains open. If you want children, and the husband keeps about this significant silence, you can very likely find out by analyzing his attitude towards you and the family values, whether he wants from you children.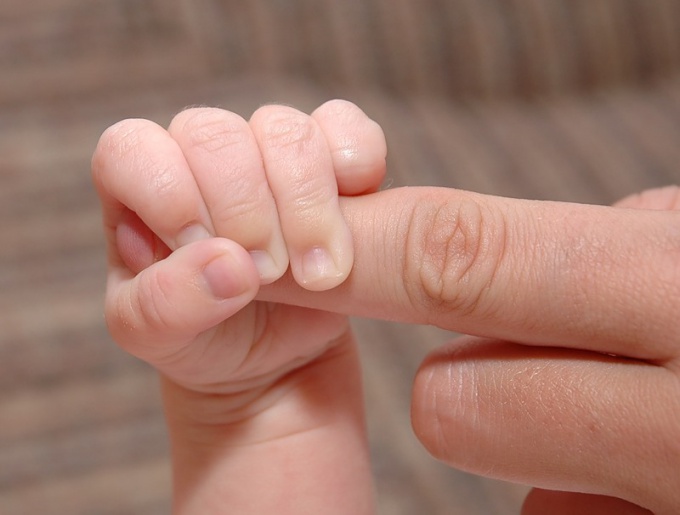 Instruction
Analyze your relationship, including intimate. It is very important how treats your husband, if you do not have any preferences, what you agreed with him in advance. Gentleness and respect is very important in order to understand whether male children in General, and it is up to you. Of course, it is worth considering his temperament, but if you've been together for quite a long time, so have become accustomed to the peculiarities of his character.
Remember how the man was collected and responsible in solving problems in the family. If he (at least initially) is not addressed to you or anyone else for help, then chances are it's good enough father-to-be. Socialize with his friends. If they evaluate him as a decent man and then I remember about when he came to their aid, it is a good sign.
Remember that relationships exist in the family of his parents. But even if his parents love children, it does not mean that your husband has maintained this position. Listen to how he talks about his parents, when they're not around. Needless cherished child may inwardly protest against the blind parental love, and it is an internal rejection usually then pursues him all his life. In this case, the husband may not talk about mom or dad or remember them only in connection with some significant occasions (a wedding day, anniversary). If his family had a healthy relationship, and that's not evidence that your husband wants children, so how could different circumstances, which prevent him to perceive positive potential offspring.
Pay attention to what the relationship was between your parents and husband. Usually after the baby is born the mother-in-law in mothering and a grandson, and a daughter, almost settled in the apartment of a young family that your husband may not like it. First, because the man ceases to feel comfortable when the house is always a stranger, essentially. Secondly, if the man accepts responsibility for his family, he becomes, at least, it's a shame that someone is trying to shift the responsibility on themselves, albeit with good intentions.
If your husband grew up in a single-parent family (with mother), then its negative attitude to the possibility of paternity may be affected by the fear of responsibility for the unborn child. In addition, if his mother unfriendly comments about the former husband, and it could be bad for your husband's children because he is afraid that you, in the event of a breakup, behave in the same way as his mother.
If you and your husband this is not the first marriage or he has a child, pay attention to how he speaks about his former family does with the children on their own initiative. If you already have children, ask them how it relates to my stepfather when her husband's not around. If children say that they do not like, do not jump to conclusions. Maybe your husband subconsciously jealous of you to your ex-husband, but the children you want. And if they almost from the first days begin to say to him "dad," something he's just happy with him playing or doing household chores without pressure, then rejoice you: your husband truly loves your childrenand therefore you. Therefore, a new child – only a matter of time.
If your husband has younger sisters or brothers, when you meet with them pay attention to what they say about your husband. If sufficient warmth without much discontent, so your husband did not hurt them deliberately when they were young. If he has nieces and nephews and they love uncle, try to meet them. Remember that brothers and sisters always kind of compete with each other. This can induce your husband to think about children in your family.
Ask him about it bluntly, because the family should not be misunderstandings on important issues. If he's moving the conversation to another topic or respond directly, so he's not ready for this decision. And don't ask him this question too often, wait at least a few months before to ask him about it again.
Advice 6: How to know whether you have children
Maternal instinct is inherent in each of us from birth. How could we not resist, there is such a thing as a biological clock. And at some point they begin not just to tick and rumble. In addition to our desire thoughts: "will I have
children?
If so, when? If I can bear when I want to?" Nothing strange in this, it is absolutely normal issues that concern a large part of the female population. We will try to allay fears related to child theme and will give you some discreet advice.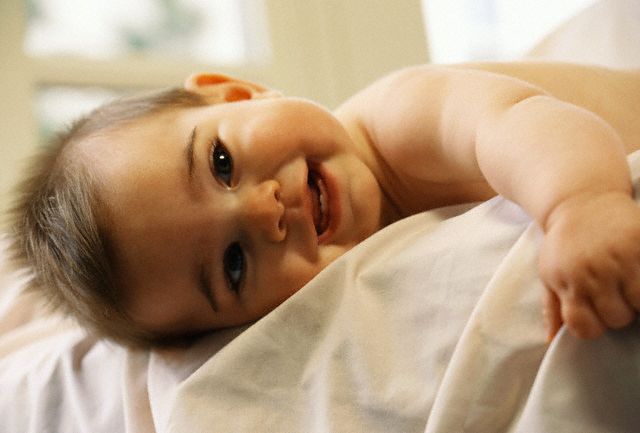 Instruction
The easiest way to know the future is to go to a fortune. Ridiculous of course, but really you have nothing to lose, and every experience is always, without exception, helpful. But do not try to tell about the trouble, otherwise the risk to carry more than one thousand rubles for it, "to get rid of evil eye or ancestral curse on the female line. Do not show excessive interest. For example, the question can be formulated as follows: "I would Like to know what to expect in your personal life. When you will marry and how many children will I have?"
Don't want to go to a fortune – buy a book on palmistry. Hand possible to learn all life, including the number of husbands and children. As one of the options, in the Internet there are many different online divination, try it, sometimes I wonder. Of course, this advice cannot be regarded as a guide to action. However, if you possess enough sense of humor and not take life too seriously, similar to a pastime to distract from the gloomy thoughts, and, again, will be something to tell her friends.
Cases where pregnancy is impossible for medical reasons is a tragedy, but not always, such a diagnosis is a sentence. If you're worried, don't be lazy, go to the doctor, get tested. Better to know than torture yourself with unfounded fears. In most cases infertility is treated, and the sooner you deal with this issue, the better.
Another important point is the age. Unfortunately, the definition of "my year, my wealth" are not applicable. It is considered that the reproductive age is quite small. Twenty-eight years old woman is considered
staracademy
, and this is no joke. Don't worry, it's all rubbish. There are many cases when the mother first became a mother at thirty-five, forty, or even fifty years. And nothing wrong with that, because women who give birth to the child in adulthood, emotionally and spiritually can give your baby a lot more than teen moms who are still into dolls was not enough. Welcome, informed, long-awaited child in most cases, be more happy and developed, he feels that he came into the world and don't need is for their parents a burden, an unfortunate misunderstanding. A grown woman often is, financially and emotionally independent, so it doesn't hold a stranglehold over the father of the child and put the baby as a trump card every time you want to put pressure on the husband. In the case of divorce or any other controversial situation, is unlikely to hinder the child's relationship with his father.
But what if you really can never be a mother? Accident, botched surgery, congenital. It's painful, unpleasant, disappointing, but do not despair. He who seeks will find, who wants to achieve. While you sit and feel sorry for yourself, wondering why you denied the chief happiness in the life of every woman, somewhere sits a kid whose whole world no one. Only he, because of the inherent children of dreams, to believe that it's not forever, that one day open the door and enter the woman he will call mom. And then everything will work out: will be building, own room, their own, and not shared, toys, album with family photos and future plans. Perhaps your task is to learn unconditional love, is not regulated by any rules and by blood. Why not give an orphan a chance to find a family, maybe it will become the biggest success for both of you?
Note
If you sincerely, with all my heart, learn to love and accept the world as it is, not resenting and complaining about the injustice, then life itself will be filled with bright colors because all life is drawn to light. Want to see the light and become light.