Instruction
The first version of the definition of the rooms offers operator. Enter from your mobile phone *111# and press the call key. You will be taken to the menu of management services and obtain information. Select remember to rate/room and you will receive a message with your phone number and the name of the established rate. The service is free.
The second way to learn your cell phone number is to call to any mobile number of your friend beside you. Automatic number identification of the arrival time of voice call it will show your number.
The third option is to define your room service to send free message to your friend asking them to call you back. To do this, dial *144*+7номер caller# call key. To the specified number will receive a message with your phone number.
Advice 2 : How to find out your phone number Megaphone
Periodically, the subscribers of cellular communication there is a need to find out your
room
telephone Megaphone. It may be necessary to replenish its balance sheet, and to transmit those or other people. This is done in a matter of minutes.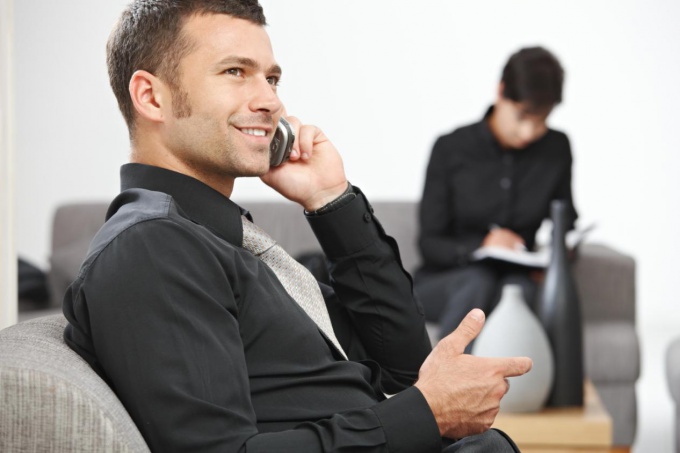 Instruction
Try to find a phone number Megaphone with a special operator's command *111#. So you will be available to the menu management information and other services. Select the line "remember to rate/room". After some time, you will receive an SMS message that will contain your number for MegaFon, as well as the current rate. This service is completely free.
Check your number on the Megaphone for free you can also via dialing *127#. Please note that depending on the connected rate is needed to determine the accommodation team can be different or lacking.
Another way to find out your phone number Megaphone is to appeal to the cellular operator. To do this, enter 0550 and wait for a response specialist. Ask them to call your number. The caller can ask for your passport details or just to clarify to who framed SIM card. If you provide accurate information, it will call the desired number.
Find the documents (contract, warranty, etc.) that you received at the hands of when buying a SIM card. Here you should specify your mobile number. If the document on hand there, but nearby cellular communication Megaphone, try to contact employees. After checking your passport, they will help find the right mobile number.
Take the call on the mobile phone of one of your family members or friends, which is nearby. His device will detect the incoming number, and you will only have to write it down. If the balance is low on funds, and to make a call does not work, send a free message to someone asking to call back. To do this, use the command *144*+7(phone number)#.
Useful advice
On some mobile phones by default, enable your room. To do this, go to the options menu of the phone. Usually needs a function located in the General settings.