Instruction
This method is good because not only can you copy room phones and other data of your contacts including their photos, but also edit those information on the computer. All this can be done using ExcelContacts application (in the Russian version of the Contacts<->Excel"),which is available in the AppStore.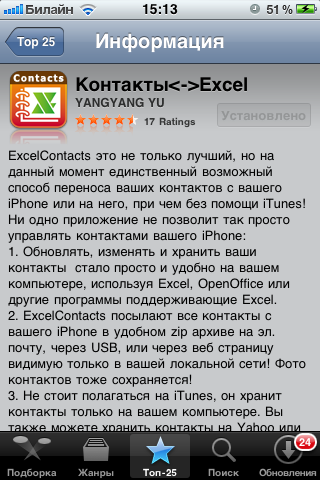 To begin, open AppStore on your iPhone or computer, type in search the name of the app, and install it. Run the application after installation and click "Start". You will export your contacts to Excel file, then you will need to choose the option to transfer this file to your computer. You can choose to connect to a computer via a USB cable or transfer via Wi-Fi.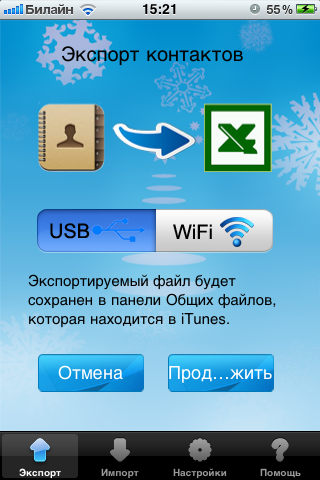 If you choose USB, then connecting the cable to the iPhone, click "Continue". The file will be saved in the application folder, which can be found in the programs section of your iPhone in iTunes. Scroll down the program list to the bottom, and in front of the application you will see the saved file.
To completely avoid contact with iTunes, select wifi and click "Continue". You will export the file over the wireless network, and you will be prompted to enter in the browser of a computer network address. After entering it in the address bar of the browser you will be redirected to a page where you will need to press a single button and execute save file.
After Excel file to contacts will be on your computer, you will have access to not only viewing but also editing. In addition, the edited file can be transferred
to the iPhone
by selecting Import in the app ExcelContacts.