Instruction
All you need to create the text for inspiration, pen and paper. Tune in for the relevant wave, make sure you have no distractions, and no one will interfere. Think about what you want to write and what topic should be your text.
Fill your idea of meaning – the meaning must be felt throughout the text. Meaning future songs need to decorate rhymes – for starters you can do some sketches without rhyme, and then to adapt them in a poetic version.
Rhymes must be original, not hackneyed, and in any case not banal. Use the get rid of too simple and simulated rhymes ("rose-cold").
In an interesting text should not be obvious rhymes. Rhyme texts difficult and unusual – perhaps for the first time you have to spend a lot of effort, but the result will reward you handsomely.
Verse from a rap text can be quite varied, spontaneous and chaotic. The rhyme you can choose classical string one or string two, and the more original option when every line rhymes multiple words with each other. You can also put a rhyme using the word.
After you build your rhymes critical work through your text – make it prettier and neater, fix and rewrite some bad combinations, replace the words, clean rhymes. This will help to create a good first text.
Advice 2: How to start writing rap
Many fans of rap and hip-hop sooner or later come to thoughts about his own work, but not everyone understands where to start writing songs, how to learn to rap how to make their songs bright and original, and what is this originality depends. In fact, once you have mastered the basic principles and rules of the genre, start writing rap can every.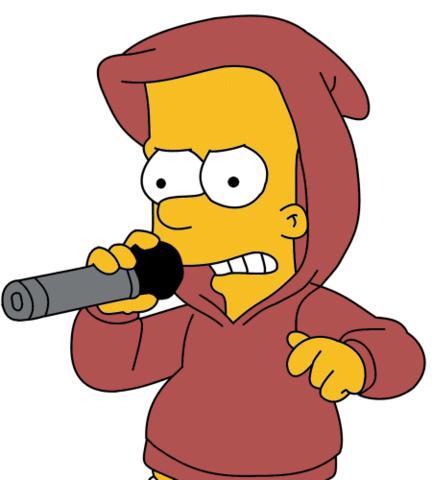 Instruction
Since rap is mostly of semantic text and rhyming, and it depends on whether it is effective, start training with the easiest. Any free time try to think and read texts, and to generate rhymes on the go, without prior consideration. It's called rap-improvisation, freestyle, and freestyle skill is a good rapper for the development and improvement of skills.
Do not be confused by that at first, the results of your labors will not be anyone to impress, don't stay and continue to come up with new lyrics and rhymes, and soon you will begin to notice that the words become clearer and more concise, the rhymes are more literate and not so banal and the lyrics are enriched with metaphors and means of artistic expression.
For improvisation don't need to look for specific topics, read the rap that surrounds you. Current events can be a great source of inspiration for the budding author. If you, despite the mistakes and simple rhymes will continue to read and to think, soon your REP will become more clean and beautiful.
Special attention in writing rap rhymes pay. Rhymes should be interesting, so they don't have to be exact. Prefer inexact rhymes which are not obvious, and therefore will interest the listener and will add an unusual text. In such rhyming sounds after the final accents may not match, and the text with the use of uncertain and atypical rhyming is much richer and multifaceted.
Remember that rap is expressing your thoughts, so avoid hackneyed rhymes and wording. The constant use of rhyming makes the texts boring and second-rate. If you are a beginner, try to completely abandon the obvious rhymes. Search unconventional rhyme contribute to your creative development and allow you to feel how to compose the text for the rap.
Your listener should not have to guess what word will follow the last word in the line songs. The use of sophisticated techniques of rhyme, for example, you can rhyme words not only at the ends of lines, but in the middle, using internal rhymes. The main thing – to start your creativity and not give up before difficulties, and your texts will be in a favorable direction different from the texts of other authors.