Instruction
As in any other case, in such exercises an important regularity. If you started to learn to rap, don't stop – continue to read the text as long as possible. Thanks to the practice you will be able to improve their skills.
Maybe at first you will be able to easily and quickly write the word on the go and especially to rhyme them and make the text rhythmic, but with time you will feel that you can more easily way with words, verbalizing your feelings, thoughts and events happening around them.
In the process of learning not to try to come up with the rhymes beforehand – so it will be easier to work with. Rhymes come the author gradually – at first, it is important for you to learn how to recite adequate and rhythmic recitative.
Try to remember that invented on-the-go texts and record them to continue to practice on already written texts, as well as to track changes in their own creativity and their skills to make beautiful and rhythmic rap.
Initially do not worry about specific themes for his lyrics, read the rap that surrounds you in everyday life, use word play, metaphors, talking about what is happening around you and also about current events that relate to many people.
Don't stop during training – even if you are going to make mistakes and be ashamed of their own language, keep talking and soon you will notice how the rhymes and rhythms will appear by themselves in your texts.
It is also useful to listen to other freestylers, partly to learn from the way they read and listen to how they are in the texts and formulate thoughts.
Learn to recite poems, improvising and composing on the go, difficult, but not impossible – to tell stories as often as possible, feel free to improvise both alone and with other freestylers, sharing their experience. The performances in the freestyle round is very important for further developments of your skill.
It is also important to learn how to breathe correctly so as not to choke and not to lose the rhythm during a long recitative. Learn tongue twisters, practice diction, improve lung strength.
Advice 2: How to write a rap
Probably every fan of rap music wants to learn to write and read it as much as they do to celebrities. The basis of rap, and any other poetic works are the rhymes. However, the rap rhyme is much more difficult, besides, the reading should be within a certain rhythm and carry a fair amount of sense.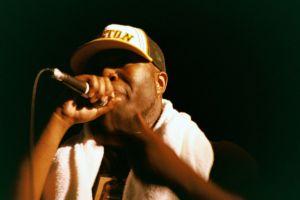 Instruction
For a start try to rhyme any words that come to mind. You can enable any bit or, at worst, the metronome, the main thing - not to hurry. Fast reading is not so easy, everything comes with experience.
When the rhyme will not be a problem, try to come up with lyrics with meaning. And, of course, do not forget about bit.
Gradually try to combine tact, and sense and rhyme together.
Speaking of rhymes. MC for beginners to practice better on simple rhymes, when in the string there is only one rhyming word, and it is worth it in the end of the row. Such rhymes are and freestylers, as there is always time to think. The more you practice, the harder rhymes. In order to make the texts varied, MC use an internal rhyme, i.e. the rhyme words are within the string. The use of such schemes adds to the texts of imagery and energy. As you improve, begin to experiment with complex rhyme they rhyme more than one syllable. To make these rhymes are harder, but these rhymes bring to the text diversity and improve the quality of the text.
Useful advice
Initially, use a rhyming dictionary, but don't forget that he gives only the so-called "exact rhyme", while "inexact rhyme" no less important, as in the preparation of the text, especially with a complex rhyme, they are useful. However, professionals suggest to use the dictionary only as a last resort, as it is impossible to learn how to pick up the rhyme.

And in any case do not forget about training. You can practice anywhere - at home, on the way to school, on the Internet with friends, arranging mini-battles. In short, let us remember the character of Eminem in the movie "8 mile".
Advice 3: How to learn to write rap
In Russia rap came from Brooklyn, the black immigrants from Jamaica and quickly gained popularity among young people. Most teenagers are attracted to the apparent ease rap: rhythmic background can say, or rather, recited phrase of his own composition, which you hurt for a living. However, when a guy or Gal sit down with pen and paper or in front of the computer screen and going to rhyme their own experiences, they do not always succeed. In order to write the rap, in addition to the skills need perseverance and knowledge of several simple writing secrets.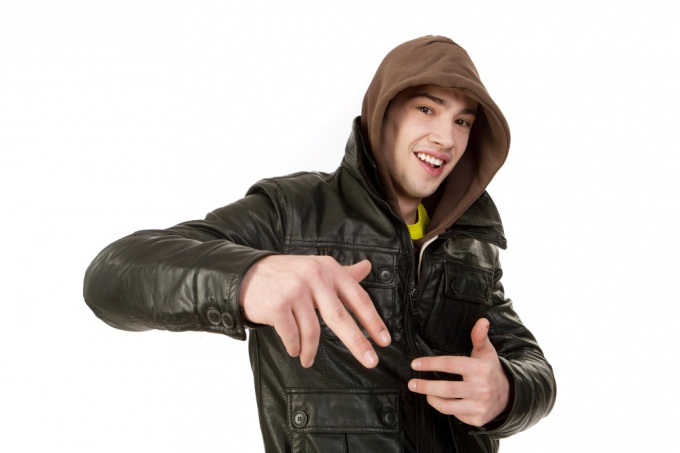 Instruction
They say that all writers are good readers. Same with rap: all the authors of their own songs must first become good listeners of someone else's creativity. To create your own rap song you need to listen to many songs by recognized masters. And not just listen and repeat them aloud, reciting over and over again, to catch the rhythm. After such training, writing will become much easier.
You need to decide the topic you want to write a song in style rap. Do not just think about the rhyme, it doesn't always come immediately, and that's just frustrating. Just need to write down all your thoughts about your loved one, if the song be dedicated to him, or in relationships with friends, or unfairness of life in General. When the text is written, you can try to put it into rhyme.
Ask your friends, preferably also rappers, to play with you in battle. It's a battle, a verbal duel in which the opponents take turns to spread rhymed lines under a predetermined rhythm. Improvising is easier when the two of you, and the competition spurs the imagination. If you're scared then forget what you read on battle, record on the recorder.
Useful advice
- On the Internet you can find programs that help to find rhymes for almost any word
Advice 4: How to learn freestyle
Probably on TV or on the Internet you have seen videos in which professionals performed various tricks with a soccer ball: tossing and catching their feet, threw over the head, stuffed in some extraordinary way, and so on. Now, it's called "football freestyle". It may seem that learning to freestyle is impossible, however you just need to ask and be patient. The rest – a trick.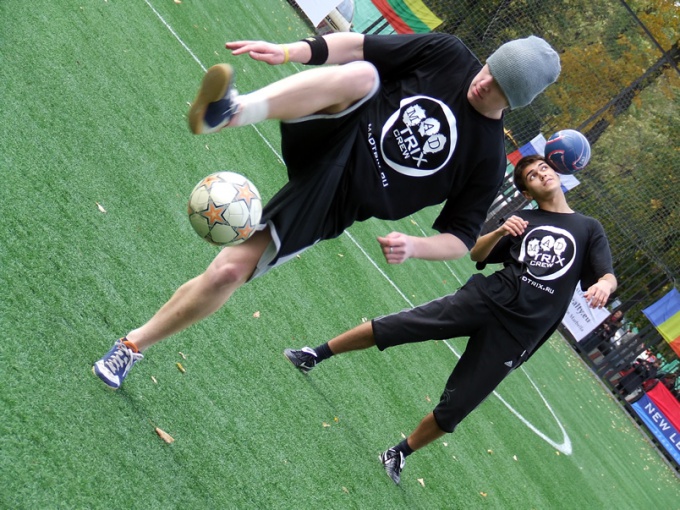 Instruction
For starters, get the soccer ball. If funds allow, buy a special ball for freestyle. Wear shoes and dress appropriately. Clothing should be comfortable and not restrict movement. The same requirements apply to shoes.
Find a comfortable place for learning. The benefit of freestyle is not soccer, but because he does not require a large area for training. Now you can proceed directly to training. The first thing to learn is to fill or "coining" of the ball. Can first try with one foot. Then connect at times the other leg. With proper skill you for a day or two can hit the ball from one foot to the other alternately. Next, you should practice to mint the ball on the knees and on the head. The second much more difficult. To speed up this process you can, if you call a friend and to pass the ball to each other with a head.
Why you need to learn to fill the ball? Professional freestylers of the day stuffed with more than one thousand times. Therefore the results. Chasing the ball in freestyle is the basis of all bases.
Learning to keep the ball in the air using your feet, proceed to practicing your first trick. This trick is called the ATW, which means "around the world". Its essence is that you need to toss the ball to have time to scroll around his leg and successfully catch it, continuing coinage. Of course, for a beginner, freestyler, this trick will be difficult. However, for a couple of days you will be able to master them in perfection.
In addition to this trick is a whole lot of various movements, but to describe them endlessly. Good luck with training.
Advice 5: How to learn to rhyme
Rhyme along with the rhythm of the lines and symmetry of the verse is essential to the poem. Find the
words
about in a couple previous line is not always possible, and to help the Creator come additional sources.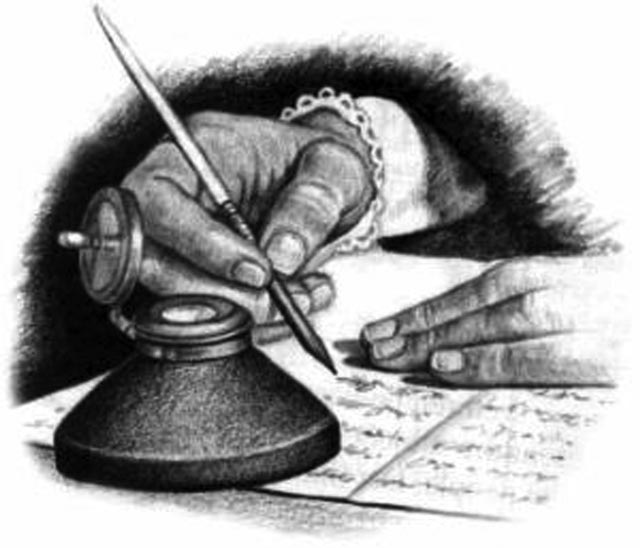 Instruction
Before turning to the generators of the rhymes, try to rephrase the already written line. There are some words that rhyme to pick up difficult or even impossible. Others have a limited number of rhymes and they are all "jaded". Prime example: love – blood – again. If you write poetry in large numbers, you already know what words are best not put in the end of the row.
Take advantage of all the variety of types of rhymes. As a rule, most of the poets is limited to three or four varieties. On the principle of production of the stress they are male (accent on the last syllable of the line), women's (on the second syllable from the end of the line), and dactylic verse (in the third from the end) and gipertoksicheskaya (fourth from the end).
On the principle of precision rhymes can be exact and approximate. An example of exact rhyme: ice – plane. Approximate may be so: thirst – pity. The choice depends on the overall rhythmic pattern of the poem.
Try to create new rhymes. Then the characteristics you may find their scientific name, but don't think your work has gone in vain. In the future of inventive experience will be useful.
Try to rephrase the line you are going to write. Replace some words with synonyms.
If this way to find a rhyme failed, see the map at the first link below. Remueve enter the word in the box at the top of the page and click "Enter". Please note that the emphasis in the options is ignored.
Advice 6: How to quickly learn how to rap
Many people want to learn how to read rap. All they have is desire and a lot of practice, and success are seen. As to any business, it needs a special approach and knowledge of all the subtleties and nuances. Knowledge of methods makes it much faster to succeed.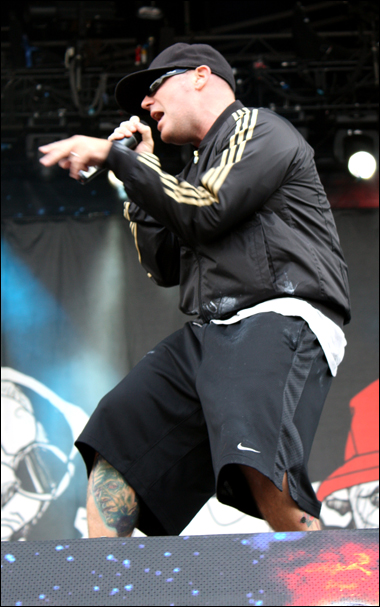 Instruction
To choose a direction. Choose not only the direction of his work, but also the genre of future tracks. Music is creativity, and creativity comes from the soul of man. Choose what you like:
- The lyrics. Often these are songs about love, romance, about something sad;
- Battlerap. Here the first plan is displayed bold. In songs you can hear the threats and profanity;
- TRU-rap. Is about everything that surrounds you. You only read about the truth, no matter how bitter it may seem. That's the beauty;
- Other. There are a number of genres, but they all look like from above. Find yourself in one of them and you will succeed.
First text. You need to write about what you have in mind. The closer the text to life, the higher his popularity. The topic is chosen based on the style that you yourself came up with in advance. The simpler the word, the you "closer to the people". Learn how to describe everything that happens on your street than breathe the neighbors and people in General.
The music writing. The text is written, but no music. We recommend that you first find the music and then write words, but it's a personal matter. Whatever you like. Music in me is a bit instrumentals or minus. All are one and the same. A minus sign (on the Internet, in collections of the cons) and start to try to read prepared speech. In this case the right ear and attentiveness. Do not retreat until until you get perfect.
The record's first track. This procedure is the most problematic and complex. First you need to find a suitable sound card and microphone. You can buy it all. If there is no money, take friends for a couple of days. Connected to a computer all the equipment. Set the program to record your own tracks (ideal Adobe Audition). Download a few manuals and get familiar with it. Try writing a few of their bits. Gradually complicate tasks.
Note
Can't read the other negative. Before a few times, please listen carefully to the track, pay attention to him. The goal is to understand the tact in a bit.
Useful advice
The usual recommended to rhyme words, but in any case not rhyme verbs.