Instruction
If you have enough time, defrost the chicken in a natural way. So it will remain all vitamins and maximum taste.
You can defrost chicken in the microwave: for this there are special programs. After two minutes flip the chicken to defrost and turn on again.
You can also defrost the chicken straight into the fridge. If the meat is put on the bottom shelf and to correctly calculate time, it is possible to achieve efficient defrosting by the beginning of the cooking process. Unfreezing can take from 3 to 24 hours, depending on the weight defrost meat.
There is also a way of defrosting: chicken put in a saucepan and put under a stream of running water. Time for a defrost is computed as: 1 kg – 1 hour.
Note
Don't defrost meat in hot water, this leads to the fact that it will be hard because the meat can not tolerate sudden temperature changes. Not long defrost chicken in the microwave, otherwise it will begin to brown on top and remains raw on the inside. Be sure to use a cloth or oven glove when removing the chicken from the microwave - dishes may be hot and you will burn yourself. Never place in the microwave utensil with reflective elements and do not leave metal objects, because of this microwave can break.
Useful advice
If you defrost chicken in the microwave, then be sure to cover it with a lid that flew spray. Use special heat-resistant utensils. Before you pull the chicken out of the microwave, check the degree of defrosting with a knife, if it goes in smoothly and gently, the carcass to unfreeze. If the chicken is defrosted was in the form of more than two hours to re-freeze cannot.
Advice 2: How to quickly defrost meat
Defrosting meat is a lengthy process. In a situation when you need to cook a meat dish, but time is very little need to know how
to defrost
meat
in a short period of time.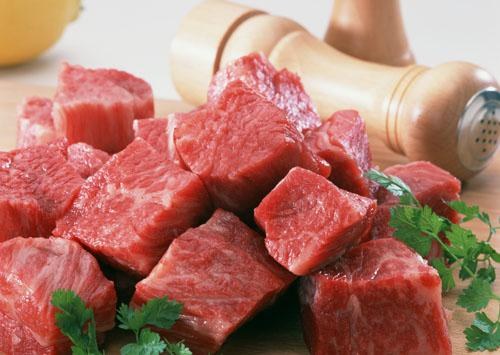 Instruction
Many modern microwave ovens are equipped with function Express defrost. With it you can for a short period of time to defrost a little koska meat, for example, for cooking soup. To defrost it this way, take a deep microwave-safe bowl (that's deep, because in the process of defrosting meat is to allocate a large amount of juice and water) and put it on the mode "defrost". In 5-10 minutes you can use the product for cooking.
If you don't have a microwave or it is not the function of defrosting, use another method. In a bowl or big pot pour water at room temperature, but in any case not hot, and you could put in frozen meat. Water should be enough to get it fully covered. After 10-15 minutes remove the meat.
The above methods are useful only when you need to defrost a small piece of meat. The fact that these methods of thawing lead to erosion and desiccation of the natural juices of a meat product, which makes it tough and dry when cooked.
To properly thaw meat, put it in a Cup, cover with a damp towel and refrigerate. After 3-4 hours the meat will thaw. The main advantage of this method is that it does not lose its natural succulence.
Useful advice
Unfortunately, modern household refrigerators are not able to cope with the problem of freezing in a short period of time, so meat and frozen, and thawed unevenly - from the edge to the center. Structure and taste characteristics of such product substantially violated. To avoid this, before freezing divide the large piece of meat into several small and place in bags. In this form they will be unfrozen faster and more evenly.
Advice 3: How to quickly defrost a refrigerator
Timely
defrosting
of the refrigerator
is a mandatory condition for its correct operation. However, this procedure takes quite a long time, and hostesses deliberately do not hurry with it. This delay can disrupt the operation of the device and lead to breakage. There are ways safe and quick defrosting
of the refrigerator
.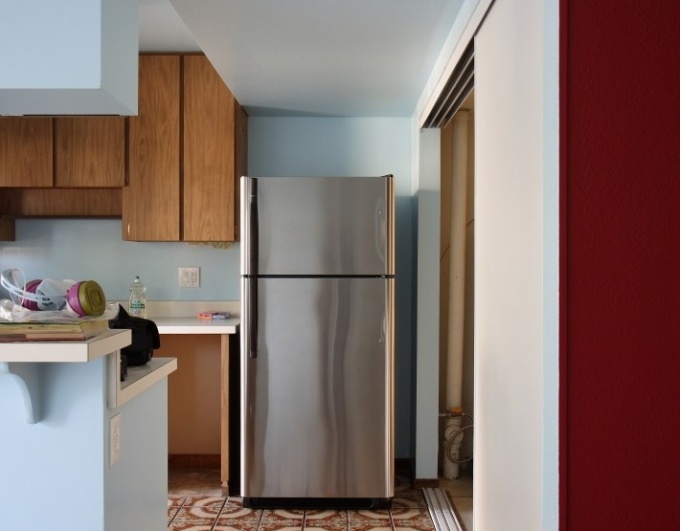 You will need
- a few cups;
- warm water;
- Hairdryer or fan;
- Terry cloth;
- baking soda or salt.
Instruction
Before defrosting the fridge, you need to completely release it from food. Vegetables, fruits and canned goods in original packaging acceptable to temporarily leave the kitchen. Dairy and meat products store in a cool place. To use as a makeshift glacier, you can use large pieces of frozen meat. Wrap it in several plastic layers and put together with perishable products. So you will provide low temperature storage for their inventory.
When you have emptied the refrigerator, disconnect it from the power supply. Open the doors of refrigerators and freezers in order that warm air has penetrated into the device. Put on the bottom shelves of both branches of the tank for collecting melt water. On the floor in front of the fridge is to lay the fabric that will absorb moisture generated during the defrosting.
Full defrosting of the refrigerator takes approximately 5-6 hours. In order to greatly speed up this process, fill some cups with warm water and put them in the fridge. Water should not be too hot, because high temperatures can easily bring the device down.
To quickly remove ice from the side walls of the refrigerator using the warmer with warm water. Carefully lean it against ice buildup, wait for them to thaw and remove otvalilsya pieces of ice. The use of warm water will speed up the process of defrosting and the fridge will be ready to use in 2 hours.
Even less time to defrost will disappear, if you use a regular hair dryer or a fan. Direct a jet of warm air to the icy crust and warm it up as long as she's not behind the walls of the device. Pieces of ice and excess moisture, remove with a cloth.
After defrosting the fridge thoroughly wipe both chambers with warm water. Strong pollution clean baking soda or salt, these substances are also good disinfectants. Then wipe the walls of the device. Put the products in place and reconnect the refrigerator to the mains.
Note
To prevent damage it is not recommended to defrost the freezer fast way too often. If time allows, it is better to give it thaw naturally.