Instruction
Place frozen berries in an airtight container and put the container in cold water. Defrosting will take 10 minutes depending on the volume of the product.
Sprinkle frozen berries on a plate in a single layer and leave it on the table, allowing to thaw at room temperature. It may take a few hours. Podstolice paper towels that will soak up the thawed juice and ice. This will reduce the defrost time to 1-2 hours.
Download frozen berries in a glass container and send it in the microwave. Set the mode to "Quick defrost". Check the berries after each minute, not to miss the moment when it can thaw and start to heat up.
For quick defrosting berries, Packed in a sealed package, can be placed under running cold water for 10 minutes. Be careful: if the package is damaged, the berries will absorb water and become muddy and watery taste.
Place a bowl of frozen berries in the fridge. So berry will thaw slowly, but gently and less limp. Pounds of berries will be defrosted up to 6 hours.
Frozen berries for baking pies and cakes can be put in the batter without thawing. It will melt from the high temperatures in a wind step and without loss will give their juices confection. Also frozen berries, you can immediately throw in fruit drinks, fruit drinks and jellies.
Useful advice
Berries that were frozen will botaniste and softer than the ones you just harvested from the Bush.

Freeze berry can be whole, chopped or pureed. It is possible to sweeten, to preserve intact and make cuts.

Do not place the berries without defrosting in jelly. It won't harden properly.

Of frozen berries you can make great smoothies, sauces and purees, but thawed berries look bad in fruit salads and fresh desserts.
Advice 2: How quickly defrost the dough
Some Housewives in order to save time on cooking, buy ready-made dough at the store, which is often frozen. Therefore, it is necessary to know how correctly and quickly it defrosted.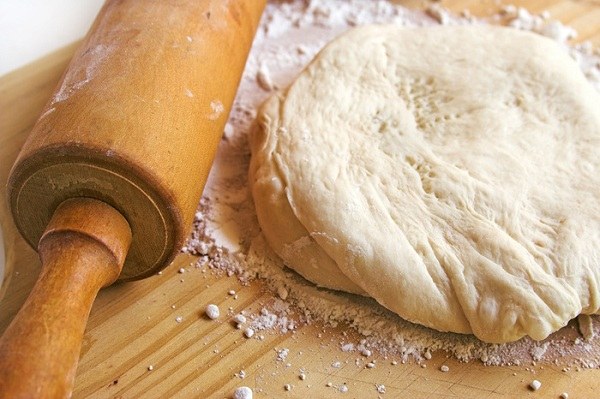 Instruction
One of the ways
thawing
test is to place it on the bottom shelf of the refrigerator. It will be ready to use in 10-12 hours.
Remove the dough from the packaging, place on a cutting Board or silicone Mat and leave it out to thaw at room temperature for 4-5 hours.
For more than a short period of time you can defrost the dough, put it in a plastic bag and lowered into the warm water.
Defrost the dough by using a microwave oven. To do so, place it there and select "defrost". If your oven is not equipped with such function, set the power 80-100 watts. Periodically turn the dough and make sure it is not hot.
The most safe methods which will not affect the positive qualities of the test, are natural ways to defrost is in the refrigerator or at room temperature. So try not to use the microwave and warm water for this purpose.
Storage temperature of frozen dough in the freezer should be no higher than – 18 degrees. Only in this case it can be used for cooking in 3-6 months.
Never freeze the dough again, even if you are not fully used.
Useful advice
Purchase frozen dough only in those shops which provide special conditions for storage of this product. When you select the test, note the degree of freezing. The semi-finished product should be very rigid, then it is likely that he kept at the desired temperature and not subjected to thawing. In addition, if there are any swellings, to abandon such a purchase, most likely, the dough was frozen again. Buy this product only from trusted and reputable manufacturers.