Instruction
To install the service "call Forwarding" in mobile network MegaFon, call the duty operator of the customer service Department at the following telephone number: 507-7777, mobile phone 0500.
Enter the following command to set the forwarding service: "**, service code call forwarding, * phone number #". To cancel call forwarding, dial " ##, service code redirect #". To cancel all forwarding connected, type "##002#".
Use the following codes to services forwarding: the code "21" - unconditional forwarding; code "61" - forwarding occurs when there is no reply; code "62" - call forwarding if you cannot connect; the code "67" - forwarding is enabled only if the phone is busy.
The phone number for forwarding enter in international format according to the following scheme: +7, area code, subscriber's number (no spaces or other separating characters) for the implementation of call forwarding to a landline number; to activate the call forwarding to Moscow number: +7 495 subscriber number; to redirect the subscriber to the network
MegaFon
-Moscow: +7 926, the subscriber number; to establish call forwarding to the network of other operators in Russia: +7, network code, and telephone number; make the call forwarding to voice mail: +79262000222.
If you, for example, want to enable unconditional call forwarding to the number 89281112223,then your query should look as follows: 21+79281112223#. If your phone was previously connected to any other type of forwarding, when activated, unconditional, previous service will be cancelled.
If you want to single out any one type of calls to specify which of them will be subject to forwarding. For example, you can forward only the faxes or data. Enter: "**, service code call forwarding, * phone number * type of call #". Under the type of call are due to the following codes: any calls – "10"; phone calls – "11"; facsimile – "13"; data is "20".
Advice 2: How to make call forwarding numbers
Call forwarding – redirect incoming calls to another phone. With unconditional forwarding, all calls are forwarded. Selective call forwarding is in effect if the room takes too long to respond or busy.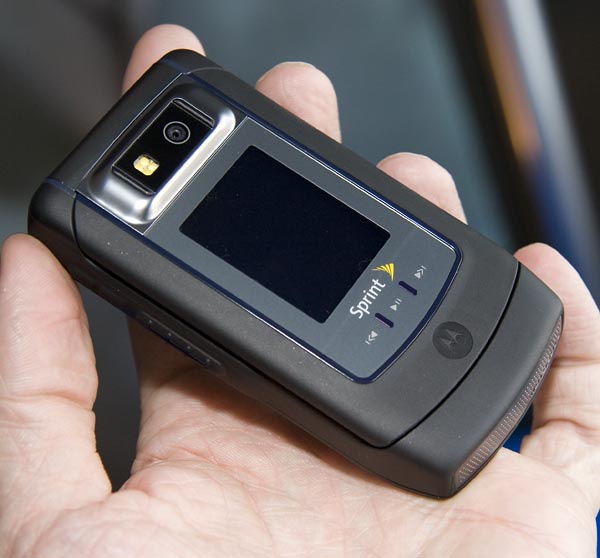 Instruction
In the phone menu find the folder "Settings" ("Settings"). Open the "call Settings" ("Call settings") - "call Divert (Call divert socket").
Select from the options: forward always ("All Calls divert socket"), divert if busy ("divert socket when busy, divert if not answered ("divert socket when not answered, divert if the phone is off or out of range ("divert socket " when phone off or no coverage").
Press confirm, exit menu. Check the settings on incoming call.
Advice 3: How to put call forwarding to Beeline
The operator
"
Beeline
", like many other Russian operators, provides a convenient and easy to set up the Divert service". It is possible to always stay connected, not miss an important call even if your mobile phone was forgotten at home, exhausted, broken, or unavailable to the network. Just set
the call forwarding
and receive all calls to any convenient number.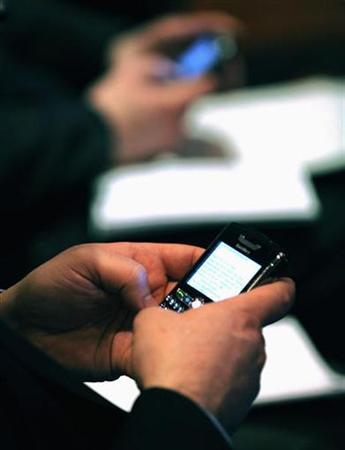 Instruction
Installation of call forwarding is possible by sending USSD commands or through the menu of your mobile phone. Depending on what kind of forwarding you require, select the code command, type it on the keyboard and press the call key. If you need to set forwarding for all cases (i.e. absolute), then use the USSD-command **21* phone number#. If you want to disable it and activate another, dial ##21#.
In case if you need redirection plug-in that moment when your phone is busy, use the command **67* phone number#. To deactivate the service has provided a number ##67#.
To activate call forwarding if the phone will be switched off, use USSD-request **62 phone number#. To disable this service, dial on the keypad of the mobile number ##62# and press the call button.
Enable call forwarding with a timer set for five, ten, fifteen, twenty, twenty five or thirty seconds, perhaps, call **61* phone number** time interval#. Call forwarding will be active, if you within the stipulated time will not pick up the phone. By default, by the way, the timer is set to 30 seconds. In order to cancel the service, dial ##61#. If you have connected multiple types of redirection, to disable them use the command ##002#.
Useful advice
When you while activating the service, dial a number, use the international format of the record: "long distance operator code", then "phone number" or "country code" then "area code" (mandatory +7 +79059998877).
Advice 4: How to put on a Megaphone forwarding
The subscriber number is out of range or due to a failure in the phone (it can be broken or to go in the water), or because the owner does not want to take a call on this number. Perhaps the phone was shut off due to low battery - for subscribers of the Megaphone has the ability to forward calls to another number.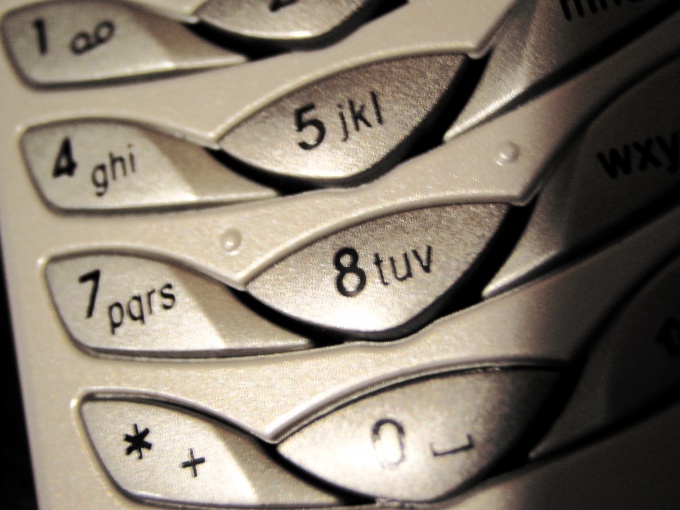 Instruction
According to the official website of MegaFon, in order to install the service of call forwarding, dial 0500 on your mobile phone or 507-7777, if you call from a landline. You will connect with an operator subscription service, which will help to activate this service.
For self-use settings additional options your mobile phone menu. As a rule, depending on the brand and the manufacturer, it may be in the folder "Settings" or "Phone book". To control the call forwarding option please refer to the mobile phone.
Use the network command. This requires you to specify a special code. If you want to forward all incoming calls, enter 21. If there is no response (within 30 seconds) dial 61. If the phone is offline or disconnected – 62, and if the phone is busy – 67. So, in order to set up
forwarding
in this manner, dial **(one of the above codes)*(forwarding number)# call. Services with codes 61, 62, 67 can be used at the same time.
For subscribers of MegaFon this service is available not only calls, but also data or Fax reception. To install it, specify type of call: enter 10 for call forwarding all calls 11 for calls, 13 – when sending faxes, the 20 during data transfer. So, to control the forwarding service by type of call, dial **(code)*(phone number to receive calls)*(type of call)# call.
Note
Any conditional or unconditional call forwarding to MegaFon does not entitle you to use the call barring. Call forwarding has no effect on calls to international destinations.
Useful advice
Check forwarding settings by pressing *#(service code)# call. After that you will see on the display of the mobile phone codes and call forwarding phone number.
Advice 5: How to enable roaming on the "MegaFon"
Roaming
– the ability to use communication services outside of the region where the number is registered. Operator MegaFon distinguishes two types of roaming – national and international.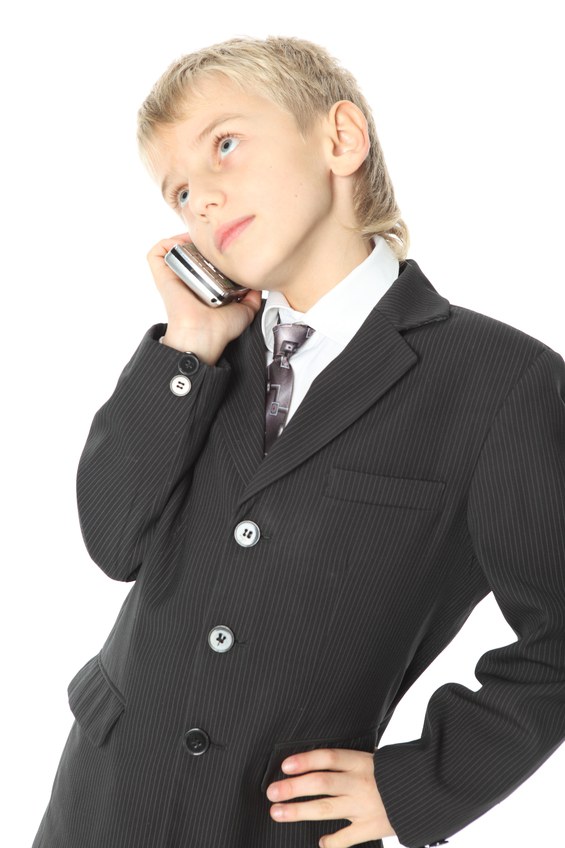 Instruction
To use national roaming
connect service
"national roaming" in any service center of the network "MegaFon". To do this, visit him, taking with him the document confirming the personality, and the SIM card. Connection services free of charge.
For subscribers of tariff plans "light" service is enabled by default. If necessary, you can disable it by contacting the service center.
The service international roaming (Camel roaming) is connected to all subscribers "the Megaphone" from the moment of signing the contract and activate the SIM card. This service allows you to use roaming in one hundred forty countries covered by the partners of MegaFon.
Free you can activate "Extended international roaming", increasing the list of countries up to two hundred twenty-three. To connect, visit any office of the network "MegaFon", please submit a document proving the identity, and write a statement.

In addition, the "Extended roaming" is connected through the service "Service-guide" similar to the "Internet assistant" of other operators. Pre-dial *105*00# and wait until you receive an SMS with a password to log into the management page. The phone number is entered without eight.
After login, locate the page service management and select the appropriate options. Connection services are free.
Advice 6: How to enable phone call forwarding
Call forwarding – a service provided by the largest mobile operators. It allows you to transfer calls from your mobile phone to another if the first was out of network coverage, turned off, or if it is not sufficient for receiving and making calls.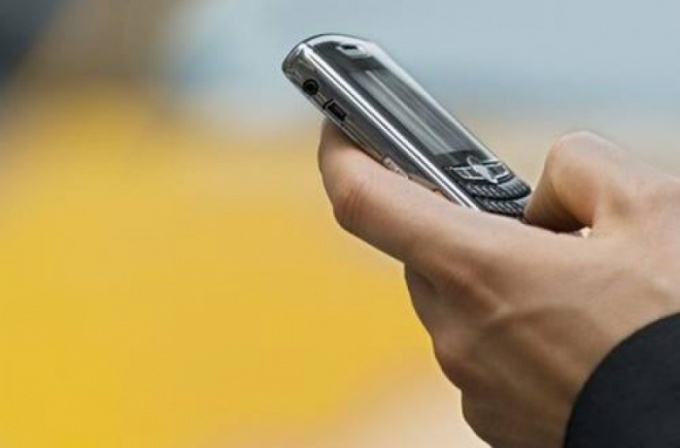 Instruction
Customers of the operator "MegaFon" the service is available via toll free number of customer service 0500. However, it will fit only for calls from a mobile phone. If you need to call from a landline, use the number 5077777. Please note that these rooms allow you to disable
forwarding
calls.
Another method of service activation is to send a special USSD-request **(service code call forwarding)*(phone number)#. To cancel the set thus forwarding, use the command ##(ID of the connected services, forwarding)#. Another universal number to deactivate this USSD ##002#. All interesting codes call forwarding subscribers can find in the corresponding section of the official website of "Megaphone".
To install on your phone forwarding, subscribers of Beeline have to send special request. This can be done using the USSD command **21*(phone number)#. It allows you to activate the absolute (full) forwarding, it works in all cases. If the client will need to order the type of service that is only activated when a busy phone, it should dial USSD-dial **67*(phone number)#. Disabling forwarding may twenty four hours by request. ##67#.
The mobile operator "MTS" allows all users to install forwarding through the customer support center. It is possible to call the number 8-800-333-0890. In addition, there are several systems, namely: "Internet Assistant", "Mobile assistant" and "SMS-Assistant".
Management service is available through USSD requests. To enable absolute call forwarding, dial on a telephone keypad command **21*(phone number)#. It is possible to connect partial forwarding: send your request to the number **67(phone number)# or **62*(phone number)#. To deactivate service to subscribers are provided with USSD-command ##002#. The installation will cost 30 rubles, off completely free. The monthly fee for the service is missing.
Advice 7: How to enable call forwarding
If for any reason your mobile phone is not available, you can get call forwarding. To use this service, you need to connect it with your carrier. After that you will be able to take calls forwarded to any other phone (including the city).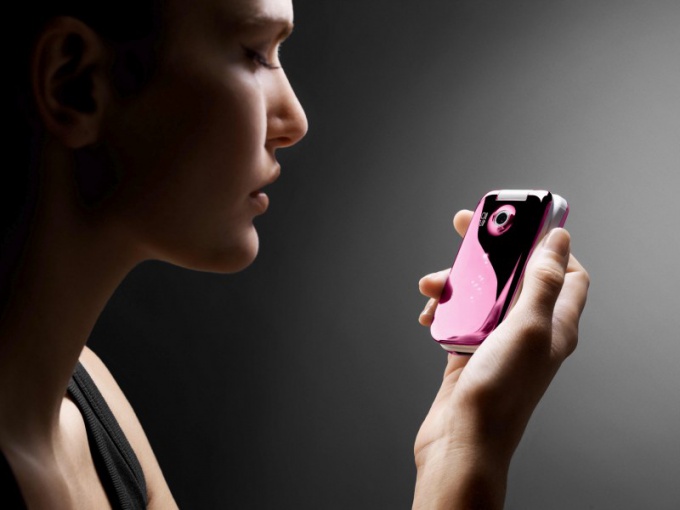 Instruction
Dial short number 0500, to enable
forwarding
of calls, if you are a subscriber of the mobile operator "MegaFon". There is a small disadvantage to this number, you can call only with a mobile phone. If you need to use public phone to connect the call forwarding, then dial the number 5077777.
If this service is no longer necessary, you can disable it by calling the same numbers. You can also activate the service
call forwarding
via USSD commands. For example: **(the corresponding code of the activated service)*(phone number on which it will be distributed)# and call. If you want to disable forwarding, dial ##002# and call key. All service codes that are inserted in the USSD requests, you can see on the official website of "MegaFon".
Do the following to enable forwarding, if you are a customer of the operator "Beeline". Dial **21*(mobile number Beeline)# and call. This request will establish a full redirect to your mobile number. I.e., the forwarding service will be active all the time.
If you want to divert is switched on only in the case of, if the number is busy now, please dial **67*(number of mobile phone Beeline)# and call. If you want to disable forwarding, dial ##67#(mobile phone number Beeline)# and call.
Enter the phone number of the customer support center – 8-800-333-0890 if you are a subscriber of "MTS". Wait till you're connected to an operator who will ask him to connect you with the redirection service. You can also use USSD queries or one of the systems: "SMS assistant", "Internet assistant", "Mobile assistant".
To enable full forwarding, dial **21*(mobile number of MTS)# and call. To enable partial forwarding, dial **67*(the number of the mobile phone MTS)# and call. To disable call forwarding, dial ##002# and call.