You will need
- From 15 to 50 thousand rubles for preparation for admission;
- about 30 thousand rubles for training materials, books, clothes for 6 years of training;
- from 60 to 200 thousand rubles. for a certificate of a psychiatrist.
Instruction
First, you need to enroll in medical or pediatric faculty of medical schools, with the state status. Admission to medical school is not easy, given the great competition among students. Competition is from 1.5 people to contract space for up to 40 people on a budget. The task of the students is somewhat simplified, as many Universities are preparing for entrance tests for their training bases. However, you will have to prove that studying to be a doctor-
a psychiatrist
you are the most accomplished of your peers.
After successful admission to medical school begins the longest stage of the six – year-old learning basic and clinical disciplines. During this period you will spend more than 11,000 hours studying medical and kolomeisky items. During the six years of training, you need to learn how to become a doctor, and get around 150 credits and pass a about 60 exams. After successful completion of the state certification, you will be given a diploma of "doctor".
In the six years of training in medical school the student needs to make a decision what kind of doctor to become upon graduation. If his choice has not changed and he still wants to become a psychiatrist, he must pass the appropriate specialization. Here the high school graduate has two options: to complete an internship (1 year) or internship (2 years).

Today every graduate is entitled in the year of graduation from medical school to qualify for a budget place in the program, enrollment in which is on a competitive basis (in the calculation takes the average score). However, for each graduate open another path – paid training.
Take care preparation for entry in advance – at least a year before the entrance exams. Before entering the internship you have to look at your GPA and compare it with the number of budget places. If the chances of getting a objectively small, then think about the conclusion of the contract with the local municipal health Committee - the so-called "letter" paying for your education, and you, in turn, commit 3 years to work on the specified officials of a position in a clinic area.
Useful advice
Apply to contract with "regional sensible" in advance – at least in the spring of the intended year of graduation.
Advice 2: What kind of doctor be better
The medical profession is undoubtedly one of the noblest in existence. Since ancient times, doctors with great dedication fulfill their direct duties.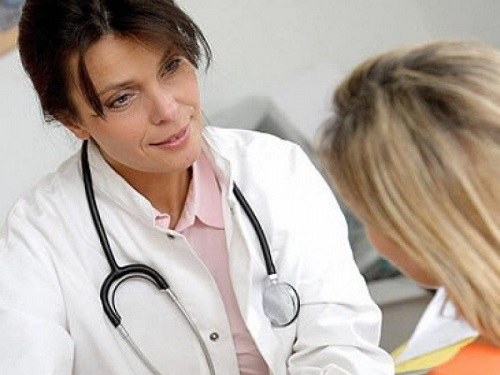 It is quite difficult to make a choice in a huge number of medical specializations. First, it is recommended to correctly set personal priorities and, based on them, to go in a particular direction.


Some tend to think that some of the professionals come into the profession in view of the prevailing circumstances. For example, a large number of places in residency in skin diseases will lead to an influx of students who will become the future dermatologists.



How to decide on a specialization



It is extremely important not only to choose the right direction, but also be a true professional. It is to this doctor trying to get patients. Such a specialist will always be in demand, with the result that in any case will be able to feed themselves and their families.


You should really assess your inclinations, abilities and preferences. If the person quickly finds common language with children, it makes sense to think about Pediatrics. The desire to help elderly persons with heart disease suggests the need to become a cardiologist with a primary service adult patients.


Special attention requires the profession of oncologist. In his work requires the dedication and stamina to the misfortunes of others. Such a specialist should be able very clearly to plan the treatment plan and determine rehabilitation nuances.


In the process of graduating from medical schools after the internship there is a possibility to acquire a profession of a pediatrician or therapist. In order to become a narrow specialist, you must complete the specialization.



Which doctors are most in demand



Recommended to refresh your memory, what exactly does a certain doctor. Neonatologist, for example, watching babies under the age of one month usually works on the basis of maternity clinics and advise young mothers about the health of kids.


An orthopedist is a surgeon specializing in diseases of the joints, bones and spine in General. Often combines the profession with the surgical direction. The duties of the trauma includes treatment of fractures, dislocations, bruises. Specialization is very necessary for patients of all ages is considered to be neuroscience. This doctor will help if you experience problems with the nervous system. Diseases of this nature can be either acquired or congenital. This refers to the impact of traumatic brain injuries and birth complications, and infections.


It should be noted that in addition to the list of diseases, there are differences in the salaries of doctors. Many, not having jobs, well earn. Others are forced to work multiple shifts. It depends on the demand of specialization and expertise of the doctor. Naturally, the health worker, having higher education, degree, actively attending courses and medforum can offer patients much more than those who do not do any action in addition to performing job duties. Thus, wanting to have a stable income, should daily self-improvement.