Instruction
Finish school and pass the exam on the Russian language, literature, and biology. It is these items you will need for admission to the faculty of correctional pedagogy. Find out which
pedagogical universities
of the country have such faculties and select a few of them, depending on their proximity, level of requirements to entrants or prestige.
Contact the admission offices of these universities, attaching to the application certified copies of the certificate and of the passport of the citizen of the Russian Federation, a certified copy of the certificate exam, a short autobiography, a medical certificate (which should be the conclusion of a speech pathologist), 4 photos 3?4.
Please note: some universities provide admission to the faculty of correctional pedagogy not on the exam, and the results of entrance examinations in the Russian language (dictation or summary), Russian language/literature (orally), anatomy and General biology (oral). So carefully read the conditions of admission before you apply to a particular University.
The competition for admission to this school in any case usually takes place in two stages, so be prepared that you will be invited for a small interview. The purpose of the interview is to find out whether or not you have speech defects, and to determine your psychological status, as the profession of speech therapist involves communication with very young children and very naughty adults.
Graduate from a medical or pedagogical College with the red diploma, which will give you the opportunity to enter the specialty "speech therapy" only after a small interview and learn further on an abbreviated program.
If you already have higher pedagogical or medical education, then you can retrain as a speech therapist, graduating from short courses at universities that have a faculty of correctional pedagogy. If you are a holder of a diploma are not the primary specialty, you will have to enroll in a second degree by submitting to the admissions office statement, certified copy of the diploma, its annexes and passport and 4 photos 3?4. Pass the job interview, and if the results are satisfactory, will pay for the first semester. Duration - 3-3.5 years.
Advice 2: How to go to medical school.
If you are interested in medicine and you love people more, proceed to the medical College. Different specialties and duration of study will help you make the right choice.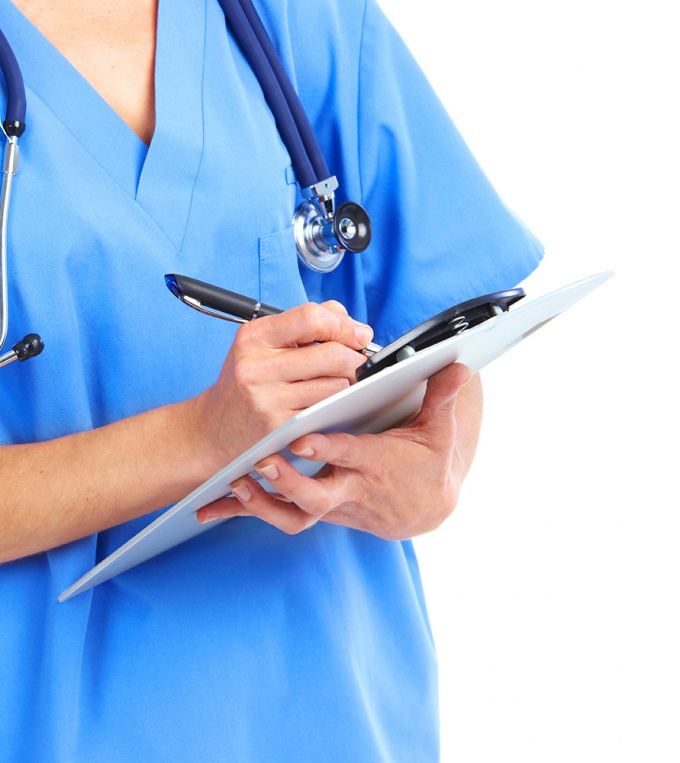 You will need
1. Statement;
2. Passport;
3. General certificate of secondary education or diploma of higher education;
4. Help 086/;
5. 6 photos 3*4 cm
Instruction
Select medical College or school in which you want to do. After you decide what you want to be (paramedic, midwife or nurse), determine which colleges are the best professionals to find out about the teaching staff.
Once the choice is made you can begin gathering the documents. More precise requirements should be read in the admissions office of that medical school or College in which you are going to do. Document requirements may vary slightly.
For admission in medical College will need to pass the exams. Most often in the form of the exam give up Russian language and biology, but in some schools Russian language take the form of dictation, instead of taking biology chemistry. So the list of entrance examinations needs to be clarified in the admissions office or on the website of a selected medical College.
If you graduate in the same year, which are going to go to College, you will need to submit the results of the exam, you will pass the school.
If you have received higher education and want to change careers (or for some reason were not
to enter College
after graduation, in medical school you will need to provide the opportunity to take the exam in additional time.
Schedule of the exam can be found on the website
http://www1.ege.edu.ru/schedule
.
Advice 3: How to enter the medical faculty
Every year more than one hundred thousand people are students of Russian medical schools. To enter the medical faculty is difficult, it requires good preparation and serious attitude to later learning.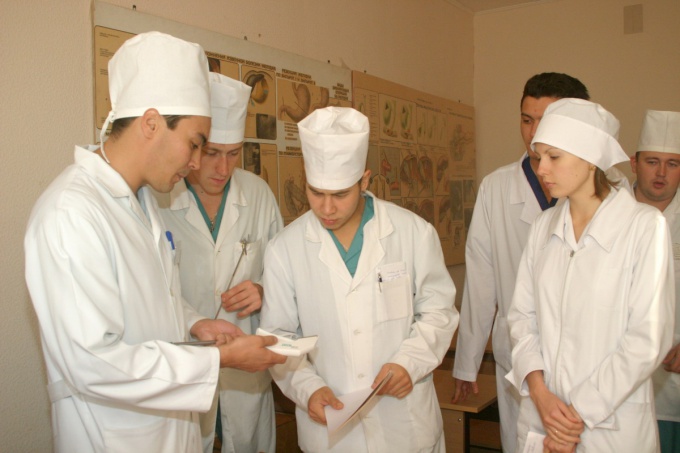 Instruction
Make your choice in favor of one or another medical school. Among such institutions there is not a vowel rating. The first places belong to the universities of Kursk, Ufa, Moscow, Yaroslavl and St. Petersburg. Here you will gain more quality knowledge and skills. In its leadership selection criteria such as educational base and infrastructure of the University. For example, you should interest the presence of attached to the establishment of clinics, laboratories, extensive libraries and the ability to complete online courses.
Prepare for entrance examinations. To choose the necessary school subjects and thoroughly study them as early as possible, about two years before admission. Most likely you will need the knowledge in biology, chemistry and some other disciplines.
Prepare a package of the following documents:- passport and several copies of it (two or three);
- certificate of school education and its notarized copy;
- certificate of unified state exam in biology and chemistry, as well as multiple copies (two or three);
- six photos size 3x4 cm;
- medical certificate on form 086-y.Take the necessary documents to the admission Commission of the University or College in which you are going to do.
To enter the medical faculty will be a little easier, if you have any successes and awards in disciplines representing the medicine of particular interest.
The final and most important stage – entrance examinations. You have to take it seriously. Never use a crib, be careful in writing the test works, confident oral responses. Everything you say, try to bind to the medicine.
Useful advice
In order to successfully enter the medical program, you should not rely on luck. Once you have submitted the documents to the admissions office, forget about the night get-togethers and countryside recreation. Now the main task – successful passing of entrance examinations. Only upon completion can slightly relax. But do not forget that learning in medical school is a serious undertaking.
Advice 4: How to choose a therapist
Most children at an early age there are problems associated with various speech disorders. That is why before parents sharply raises the question, where can I find a qualified speech therapist and what to base your choice.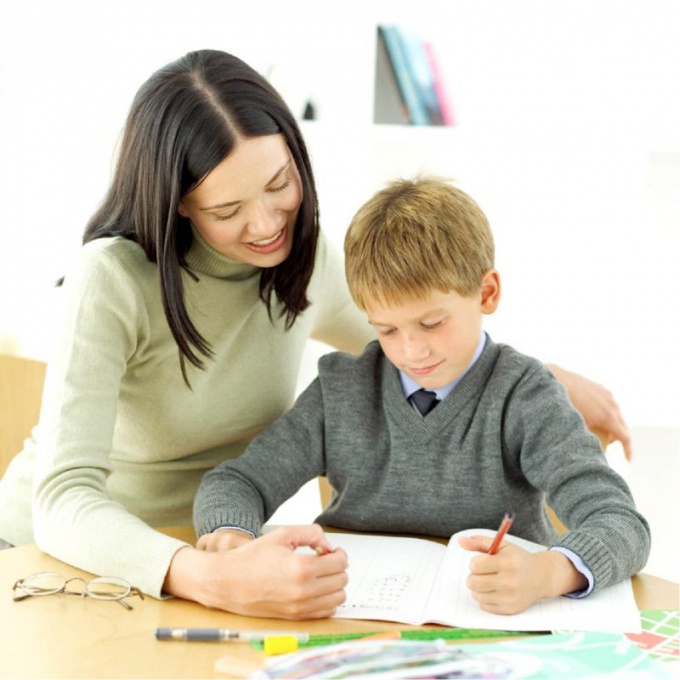 When you need to talk to a speech therapist


Speech therapy costs apply if:

- two-year-old has not said;
- talking three-year-old remains vague and incomprehensible to others;
- for his age the child has a small vocabulary (for example, the year is still not talking at all; and to five years zvukoproiznoshenija and has not formed);
- the child frequently stumbles or stutters;
a five - year child does not know how to align words in a sentence and said tersely;
- you start preparations for the school;
- school program on reading and writing is given to a child is hard, he makes ridiculous mistakes knowing the rules.

So, if access to a speech therapist you need, is to look for a qualified professional based on a number of criteria.


Professional experience and qualifications


When choosing a specialist, you must first pay attention to the profession and the school, which he finished. Speech therapists usually are prepared in higher educational institutions, as in the specialist degree must be a corresponding entry: "Teacher-defectologist, speech therapist".

In addition, make sure that your chosen specialist undergoes regular training and refresher courses, perfecting their skills.


A narrow focus


Pay close attention to the practical experience of a specialist. Costs apply to the speech therapist, who has at least 2-3 years of experience in practical activities, directed on correction of the vocal apparatus.

Also important is the fact, correction of any particular shortcomings of speech activity deals with the speech therapist. For example, not everyone is able to work with stuttering or dyslexia.


The cost of training


As practice shows, the high price for the lesson may not always be a guarantee of competence and proficiency of speech therapy. Sometimes the price may be attributable to the rental of expensive office in the city centre or the popular name of a specialist. Not wanting to pay, you can make a choice in favor of the less hyped, but perhaps more competent speech therapist willing to work with the child, even in your territory.


Diagnosis and course of study


A competent specialist needs to make an accurate diagnosis and then determine the number of required classes. Diagnosis may be based on the number of surveys. These include: electroencephalogram, visit a psychologist and a neuropsychiatrist, if necessary, an otolaryngologist. If the speech therapist was diagnosed, based solely on external signs, without a diagnosis, so in selecting a specialist you are mistaken.


The relationship with the child


This is perhaps one of the most important components when choosing a speech therapist. You need to ensure that between the child and the specialist have good psychological contact and classes are held in a friendly form. Therefore, you should pay close attention to the reviews child's speech therapist. Visit 3-5 classes, this will be enough to make a conclusion about the person. If even after a number of sessions the child feels discomfort and goes to class like a prison, you should look for another speech therapist.


Kindergarten with speech therapy bias


Logopedic kindergarten is the best option for proper speech development. The child, being in the working atmosphere, can closely interact with their peers and group sessions contribute additional stimulation to learn. As a rule, educational and speech therapy process in such gardens are very well choreographed, and in addition to speech correction classes promote development of fine motor skills, thinking and memory.

Regardless of the choice of the expert, try to at least occasionally attend classes with your child to know how everything is going. Also, don't forget to engage with the child at home, because in speech you need to constantly practice, then speech therapy will be much more effective.