You will need
Ankle boots (army shoes, choose to your taste and the season), cream gloss, Shoe Polish, soft cloth, baby powder for shoes.
Instruction
Take the boots out of them the laces, then remove the Shoe brush. Thoroughly under cool water, dampen the brush and clean the boots. Then put them to dry.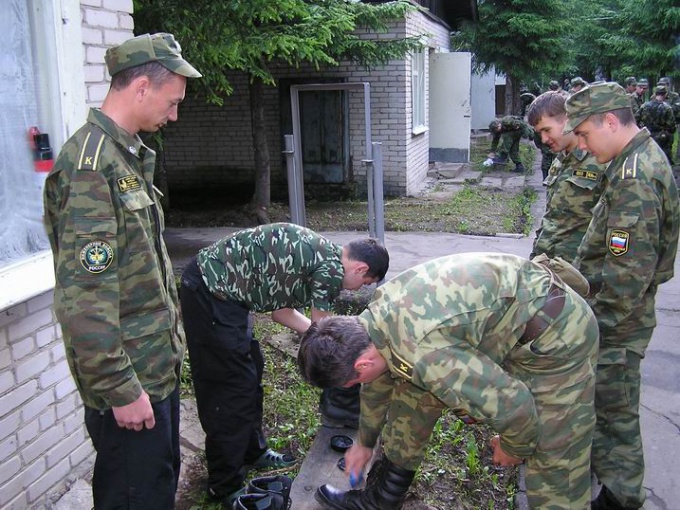 Further, as the boots have dried, take the cream gloss and more layer cover the surface. Let the cream soak in, it will take about 10 minutes. Then take a soft rag with both hands, stretch it and attach to the surface of the Shoe. RUB quick movements from side to side, not much while pushing. It will give Shine to your Burzum. How to finish polished, leave them for 10 minutes.
After you take a powder for shoes and pour it inside of ankle boots. This will help to avoid the odor after a long walk in them.
Then we will have more time to apply the cream gloss and also go with a soft cloth. Do this in order to create a strong layer of water-repellent action.
Once we have conducted all of these procedures, the inserted lace. If the laces are not suitable in color, for example, is not the same as the contrast of the black, you can also use glitter, but don't RUB with a rag.
And here are our boots ready! Now no one can make you comments about the unwashed shoes.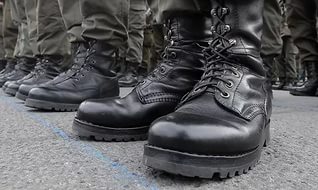 Note
Created polished layer will not only help in wet weather, but also get rid of dust and dirt. Thoroughly rinse the boots with a brush and let them dry out, they will be like new.
Useful advice
It is not recommended to use the army Shoe Polish. He eats shoes and your boots soon learn what cracks and POPs at the seams.
Remember, not all boots are suitable for different weather conditions, so choose carefully and according to the season.
Choose a cream without any special additives, the simpler the better, and not have to buy new shoes.