How to decorate jeans with lace
If you wish to decorate your old jeans, which in some places, frayed fabric or holes are available, this method of decoration for you.
First, using sharp scissors, cut a hole in the jeans (this is required if you wish to create the effect is quite worn, for example, on the knees.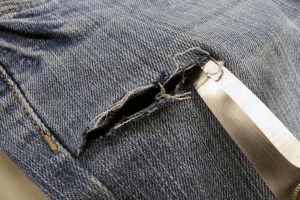 Next, pull out the edges just made of cuts of the filament.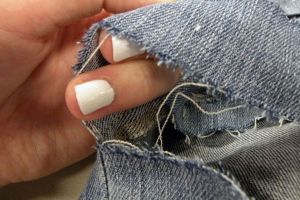 Turn the jeans inside out, from the lace fabric is the right color, cut a piece of the desired size and using a needle and thread and a hidden stitch to sew the fabric, put it on the cuts on the jeans. For more durable fastening of laces can be sewn on the sewing machine.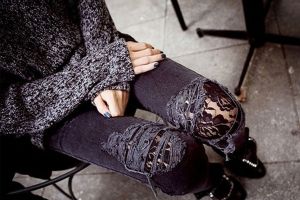 How to decorate jeans with beads and rhinestones
This method of decoration is suitable for those who love bright things, attracts attention.
Fold the legs of jeans two or three times and them carefully sew hidden stitches, so they turned around.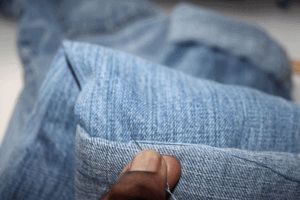 Then take a needle and thread in the color of the jeans and start sewing on the beads. Patterns think of is carefully using chalk to draw them on the jeans.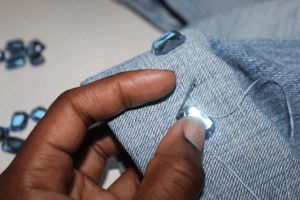 Add to the brightness of the appearance of things the crystals, gluing them on with special glue.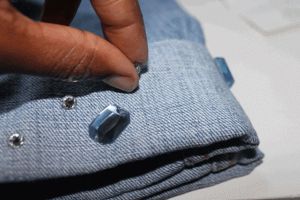 If you have some free time or you have no desire to mess with gluing and sewing of the decoration, you can buy in any fabric store special crystals arranged in a certain pattern that stick is very easy and just one touch of the iron. All that is necessary is to remove the protective film from the pattern of the rhinestone and attach it to the jeans, cover with a cotton cloth and Ironing. The pattern applied to the product.