You will need
- gloves;
construction mixer;
bucket;
- Kohler;
- water.
Instruction
Select water-based
paint
Latex paint is suitable for interior and exterior finishing works. This type of paint is suitable for application to almost any surface. Latex paint consists of a binder and pigments. There are several basic subtypes of this type of paint.
Polyvinyl acetate paint was made on the basis of PVA glue and are perhaps the most affordable. However, this subspecies of the water-based coating is the least stable and, moreover, is not a very wide color palette.
Silicate paints are a solution of liquid glass, which added a special pigment. This resistant coating, used for interior decoration and external works. The only drawback of silicate paints is their low water repellency. The composition of these coatings include alkalis, which are in contact with the skin or mucous membranes can cause severe inflammation. So work with them need special costumes.
Silicone paints are made based on silicone resins, which are mixed with water. This kind of coverage is one of the most modern.
Acrylic paints are created based on acrylic resins which provide additional flexibility and strength. Surface with acrylic coating will have high moisture and wear resistance. Acrylic paints are the most expensive in the entire range of water-based paints.
Latex paints are the most popular form of water-dispersion coatings. Surfaces painted with such paints can be washed frequently. Besides, latex paint can protect your walls from small mechanical damages. Latex paint, applied in two layers, can close a crack of width 1 mm.
Active pigments included in the composition of water-dispersion paints, are associated with elements of water. Therefore, for dilution of the thickened inks of this type also use drinking water.

Take a clean bucket. Carefully pour paint from the can. Gradually infusing water and continuously stirring the paint with the construction of the mixer, bring it to desired consistency.

If necessary, give the paint the desired color using a special color. To do this, take a shallow container and mix it Kohler with a small amount of latex paint. Gradually pour the mixture into the bucket with the basic dye with continuous stirring. Achieve the desired shade.
Apply water-based paints by using a special roller or brush. The coating must be applied in 2-3 layers, each subsequent layer is applied after full drying previous.
Useful advice
All work with water-based paints should be carried out at a temperature not below +5 degrees.
Advice 2: Rules for the use of water-based paints
Water-based paints have their own characteristics, which determine the rules of painting surfaces. If you perform work in accordance with the recommendations of professionals, you can avoid the appearance of spots, streaks, layers.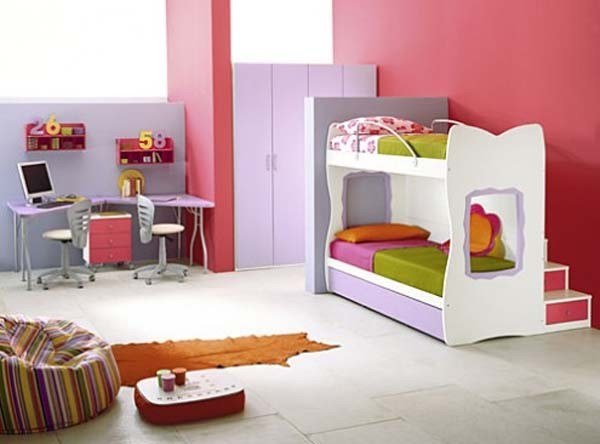 Latex paint
– a solution consisting of water and fine particles of polymers that provide it ukryvnoy ability. Depending on the brand and manufacturer, paint may contain 10-15 additives, which determine its features. For example, it may be hardy, to have properties of antiseptic, anti-corrosive, to have high viscosity, etc. In the composition of vodoemulsionki at least 50% dissolved in water of plenkoobrazovatelja, 35-37% fillers 7% plasticizers and 6% of various additives.
How to apply latex paint?
Latex paint can be applied by spray, roller, brush. These compositions are produced atomizers, considering vodoemulsionki. They provide high performance and large area spraying. The use of nozzles is advantageous for several reasons.
First, water-based paints dry quickly. On average, for partial drying them just a few minutes, and for the full 1.5-2 hours. For this reason, when working with a roller or brush on the painted surfaces can leave streaks from the uneven application of layers. Secondly, when applying the composition of the spray, which ensures its supply of low pressure, the paint is laid evenly, without streaks and layers, so the cover layer is not cracked.
There are three types of sprays that you can use when working with water-based paints: manual, electric, pneumatic. They will provide high quality shelter surface.
If you decide to paint with a roller, it makes sense to pay attention to those that are light, bright and short pile, the pile where there is no seam, equipped with a comfortable handle. Brush it is advisable to buy from natural bristles.
The stages of painting surfaces you have
Before beginning work surface for staining, clear of the old coating and primed. If the plaster is left oily or other stains, remove them with the following composition: in warm water diluted with h tbsp. of soda ash. Next, you should read the instructions of the paint manufacturer. It is possible that the composition will need to be diluted with water (in the amount of 10% of the total volume of paint) and mix thoroughly. If necessary, add color.
Then pour latex paint into a paint tray or another suitable container. Next, take a brush and twice to paint the perimeter of the surface (wall or ceiling). If the painted part of the wall, in the right place, stick masking tape and two times paint over the dividing line. Then use the roller. It is dipped in the tray and start to do strokes, trying to push evenly on the surface. For best performance it is recommended to apply two layers of vodoemulsionki: one horizontally directed strokes, the second – vertical.
Advice 3: How to wash latex paint
Latex paint is resistant to moisture, wash it very difficult. Special problems caused by moisture-proof coating, which does not pass through a water. But to remove the paint from the ceiling is still possible, the main thing a little try. Of course, wash it just with a cloth and water is unrealistic, need other tools and a little effort.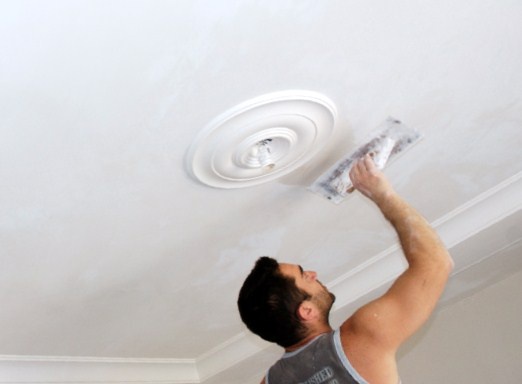 You will need
-water
fluffy cushion
-spatula
Instruction
Well to wet the ceiling several times with a roller. Use warm water and dampen as much as possible. It is necessary to achieve disintegration of the layer of latex paint. If you paint do not absorb water, so that it water-resistant. May not suffer to soak it will not work in any substance, not to mention the water. Substances that are added to this kind of vodoemulsionki, repel moisture, and do not give to get her in the color molecules.
Now using a spatula scrape the sodden layer of paint. Can use a scraper on a long handle. It should be removed easily enough, before the Foundation of the inner layer of the ceiling (putty). If the paint is water-resistant, obdurate with a spatula, however, this is not so easy. Wear a respirator to dust out of your lungs. If the spatula there is no result, a little knock on the ceiling with a hammer and continue to tear.
If in some places the paint came off and fell away pieces of plaster, dilute any mixture of putty and level the surface of the ceiling. Let all dries out a bit, and apply a coat of primer. Can re-paint the ceiling in a different color. The same treatment option and washes of latex paint is used for further installation of suspended ceilings.
Advice 4: How to build a professional paint
Professional hair dyes allow to obtain bright and saturated color in the home. So you were satisfied with the result, it is necessary to mix the required components in the correct proportions.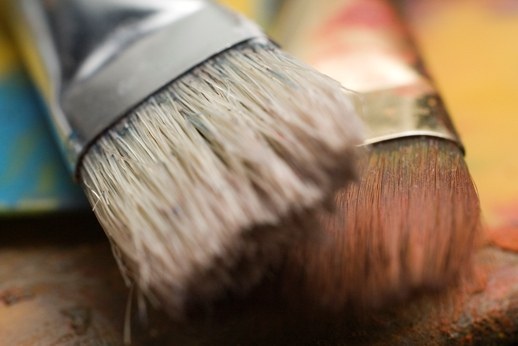 You will need
- plastic or porcelain bowl;
brush;
rubber or plastic gloves;
- hair dye;
an oxidizer;
- I will.
Instruction
Purchase paint for hair. Choose the color that you want. With the help of a consultant in the store I will pick up, to avoid further unnecessary shade, as it will affect the final colour result. For example, its purple tone to hide the yellow of the hair, and the red will make the final color brighter. Usually the stores have special table which reveals all the variants of the selection mixton for any type of hair.
Select the oxidizer for paint. The percentage will depend on whether your hair is previously colored, how they are damaged, what is their thickness. Consult with an experienced hairdresser, what percentage of the oxide is right for you. For example, if you have thin, blond hair, take a three percent oxidizer. Also when buying look at your paint contains ammonia or not, since for different variants of oxidants will be different.
In accordance with the manual squeeze into
prepared
bowl the required number of dye and add I will. Ensure that its volume was less than that of paint. Thoroughly mix the two textures with gentle circular movements, it is advisable to do it with a brush for painting or a special spoon (they are sold in the same stores, and paint). Add desired amount of oxidizing agent and stir again. Apply
the paint
on the hair for quick, accurate movements, starting from the nape.
Useful advice
Always use gloves to protect the skin of the hands and on the shoulders throw the diaper.

Mix the paint just before it is applied to the hair to get the desired result. Well, if before painting you have not washed your hair for a couple of days, as clean hair scales are smoothed, and dye substances will be difficult to influence them.
Advice 5: How to paint for whitewashing
Paint for whitewashing is possible only in case of emergency, if the whitewash is well kept and deposited in a thin layer. In all other cases you will have to completely remove the lime and only after that to start colouring.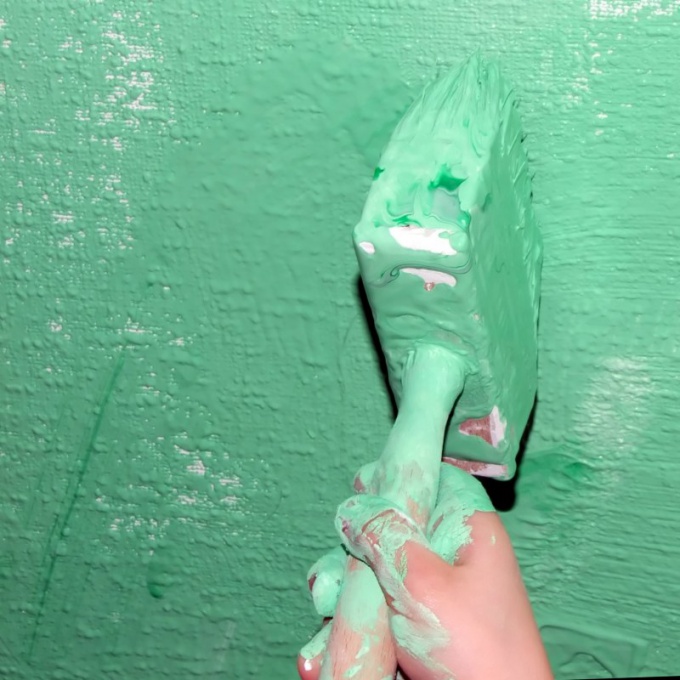 You will need
- spatula;
brush;
water;
grinding machine;
respirator;
glasses;
brush;
- roller;
- spray gun.
Instruction
If you need to paint the walls and ceiling
with latex paint
on a layer of regular lime, then it can be done immediately, if lime is not applied in a thick layer and not eliminated. Vodoemulsionka with any color great falls on the ordinary lime and does not require preliminary preparation of surfaces.
In the presence of a thick layer of lime will scrape off the entire layer with a spatula, fill the walls and only after that start colouring.
If you plan to paint whitewashed walls enamel, you will have to remove the entire layer of lime, because over time, all of the enamel will flake off along with the former whitewash.
To remove a thick layer of lime use a spatula. A thin layer is enough to wet and wash with a brush. If you have a sander for final leveling of the walls, use it with emery paper No. 0. Remember when sanding to wear a respirator, glasses, open all the Windows and doors, as the dust from the lime is very toxic.
Before painting, Prime the walls with Wallpaper paste, varnish or dilute the paint that you will apply in the ratio of 1:5 and apply two coats on unpainted surface. After 24 hours, immediate start staining.
The core layer of the enamel, apply with a brush, roller or spray gun. If you use a roller or brush, it is sufficient to paint the surface in two layers. After the first painting to let the paint dry completely for 24 hours then apply a second coat.
If you use a spray gun, you will need the triple coating of paint, as the paint coat goes on more subtly and double staining is not always effective and gives a smooth opaque layer.
When using the spray gun as you would with a brush or roller, each layer needs to dry completely, after which you can apply the next layer.