"Grass" — very interesting appearance, fancy yarn with a NAP from 0.5 to several centimeters. It is made out of polyester or nylon, sometimes with the addition of lurex or other metallic. The variety of colors, incredibly soft, silky texture — all this allows to use a yarn not only for the production of children's and adult clothing, but also for the manufacture of toys, gifts, blankets and more. The skillful use of products and their parts made of "Pot" will remind you of spring and grass, and hairy frost, and precious fur.

Yarn "Grass" come for hand knitting and knitting, and crocheting, can she knit. And, it would seem that knitting should not cause any problems.

First, the product of the "Grass" does not require the choice of complex patterns, neither in relief or openwork pattern will still be hidden by the pile. Knit from this yarn with needles — regular surface, the front or the reverse; hook — columns with nakida. Second, crochet should take a hook or knitting needles large size, Nos. 4 - 6, so the work will go pretty quickly. Excessive looseness of fabric fear is not necessary — thick pile will hide it all.

But those who have knit "Grass", you know that pile, decorating the product, very difficult to work. In order not to spoil the yarn and not to waste time, you should remember a few simple rules.

The main rule is that the pile threads during the knitting should be placed with the tips of the filaments from left to right. This is one of the main difficulties — Hanks, sales generated just the opposite, and so knitting at first glance simpler. This is so, but the quality the blade will suffer. It is necessary to rewind a skein purchased, but it's easier to pull the tip of the filament from the middle of the skein and start knitting with it — in this case, the direction will be correct.

With very thick and long pile knitting has to literally "touch" you have to be very careful not to miss the loop. At first it's hard, but in the process will appear and skill, and perhaps some kind of a way to release the pile, making the fabric more fluffy.

For those who want to get a more dense product, it will have strands of "Grass" to add or thick cotton thread like "Iris", or if you want a warmer item — woolen yarn. The product of only "Grass", especially associated with thick spokes, not just air and plastic, not very well keep their shape and size.

But do not forget that out of yarn "Grass" you can knit not only independent of the product. Very good decoration for clothes and bound, and is made from any material. Items such as sweaters, jackets, suits, shawls related to "Grass", will transform the usual appearance of the garment.
Advice 2: How to choose yarn for knitting toys
Knitted toy is able to lighten the mood and be a welcome gift not only for children but also for adults. But to make such a toy, the ability to knit is not enough. Soft souvenir to keep in shape and pleasing to its owner for a long time, you need to choose the yarn.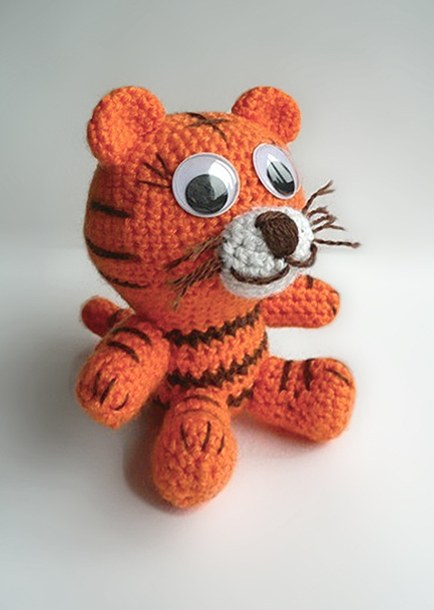 Instruction
Make sure the yarn that you are going to knit a toy, not fade after washing. To do this, take some yarn and wash it. If in the process of washing the threads began to go paint, such yarn is not suitable for the manufacture of toys.
If you want to link a toy for an infant, choose the cotton yarn. Toys made of cotton are ideal for very young children, because such products do not cause allergies, they are easy to wash and dry.
Baby over 1 year of age suitable toys made of acrylic yarn, which has rich colours. Products made of acrylic yarn hold their shape well, and they do not form pellets after washing.
A child older than 3 years can be linked toy pure wool. Woolen yarn is perfect for making fluffy Teddy bears, bear or Bunny.
Yarn mohair blend can be used for the manufacture of a mane or beard toys. But due to the long pile of such threads cannot be used in products for kids.
For knitted gift toys choose a shaped yarn. Souvenirs made from this material, nice and elegant. But the toys from such yarn cannot be washed often, because of frequent washings, the product may lose its original appearance.
For decorating the finished toy, you can use yarn with lurex. Sparkling thread will lend a elegant look.
If you want to associate the spotted or striped animal, take a heathered yarn. These toys will look more natural, so their color will be colorful, thanks to the special color of melange yarns.
For making gift toy not worth using threads, obtained from the dissolved old knitted things. From such yarn the product will turn out having an old and shabby appearance. But used thread to bind the characters, which is perfect for Pets and children to play.
Advice 3: How to choose yarn for baby blanket
A young mother and relatives will be pleased to create with their hands something for a newborn, for example, a blanket. He will be able to protect the child in cool weather, comfortable Cape in a wheelchair. However, you should first choose a suitable yarn for knitting.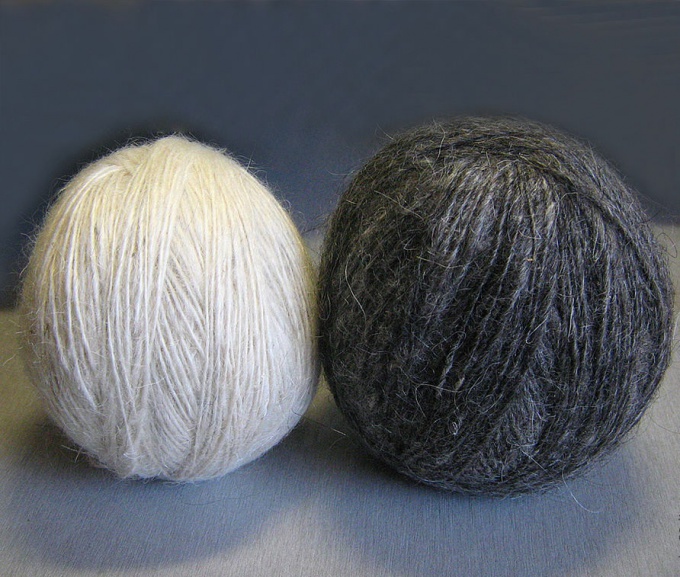 Instruction
Decide which tool you would prefer to knit: crochet or
spokes
AMI. Remember that excessive thickness of the spokes and the threads might not allow you to create the desired pattern. Select a suitable knitting pattern. Think about what color you want to associate the plaid. Be patient and careful that the finished painting looked equally good on both sides, there was no distortions or delays.
Select the plaid. It can be airy and delicate enough to cover up the baby home, and also suitable for wrapping or baptism. You can knit warm and thick blanket, suitable as a cushion or bedding in a wheelchair.
Proceed to the choice of fabric for knitting. If you plan to do plaid in a lightweight layer, then the cotton will be most useful. Consumption will depend on the thickness of the yarn and the pattern (if you plan to do a Cape with complex relief patterns, for example, cables or knobs, you need to prepare more material). To preserve the original form of plaid, you should not wash it in hot water. Try knitting with a small margin, for example, 105 x 105 cm.
Try to use for knitting Angora with acrylic. It is soft, warm and airy fabric that falls in the easy and beautiful binding. It can be used for the blanket in the cold and cool time of year, especially if you are worried about the fact that a newborn baby will freeze on the street. The flow rate can, by associating a first sample of 10 by 10 cm, and then calculating the amount of fabric for the whole blanket. Knit it better in two lines.
Note
Always use the yarn with the stock. In this case, then you will not have to search for and purchase fabric of different color, and combine existing materials. From the remains you can always tie the spare multi-colored plaid.
Useful advice
Try not to use for knitting plaid fluffy yarn. Lint and fluff much climb, and their particles can enter the child's body and face. Avoid synthetic materials, they child will feel warm and comfortable.