Special antiembolism stockings for delivery today recommended for almost all pregnant women, regardless of the presence or absence of varicose veins. The stockings is a necessary expectant mothers for the prevention of thrombosis: during labor, the vessels of the lower extremities are experiencing tremendous stress, and in the deep veins can form blood clots. Thrombosis is a dangerous complication that threatens the life of the mother, and stockings are necessary to reduce the risk. The development of thrombosis is possible in any mode of delivery: stockings or elastic bandages on the legs are recommended with natural physiological childbirth, and cesarean section. Women with varicose veins and vascular diseases to wear a special stocking shown not only during childbirth but also in the later stages of pregnancy, to reduce the burden on the deep veins of the lower extremities.


As prescribed compression stockings?


If a woman has no vascular pathology, stockings during labor necessary as a preventive measure. They will help to prevent swelling and relieve unnecessary tension. Such women will suit the most simple stockings with a minimum compression ratio. Allowed to use instead of stocking elastic bandage.

If a pregnant woman observed vascular pathology, or she's suffering from varicose veins required specialized compression stockings, choose to help the doctor. Stockings should be worn with varicose veins before delivery, during birth and for some time after childbirth or caesarean section. They evenly distribute pressure and normalize blood flow in the vessels of the legs, preventing stagnation and blood clots. After a caesarean stockings or bandages must be removed only after giving birth will be allowed to get up and walk around the house. Varicose veins in a couple weeks after delivery instead of stocking your doctor may prescribe a special maternity compression hosiery.


What stockings should I choose?


When selecting stockings, you should give preference to products made of natural cotton threads with a minimal addition of synthetic fibers. The seams in the high-quality stockings are missing. This will provide maximum comfort and allow the skin to breathe.

The use of stockings at the time of birth is not a guarantee that the woman would not appear vascular pattern typical of varicose veins. However, this precaution is necessary to significantly reduce the risk of vascular problems.
Advice 2: How to wear compression stockings
Varicose veins unfortunately is not a rare disease. Often to treatment, the doctor may recommend wearing special support underwear. But to, for example, to wear and to wear compression stockings, you need to know and follow a few guidelines.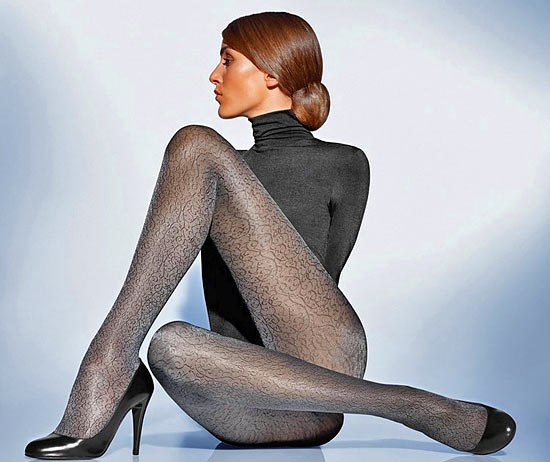 Instruction
The best time to wear compression stockings, is the morning. Yet no sooner had the swelling and the wearing of support tights will contribute to their prevention. Your feet should always be dry. In order for the compression stockings easier to put on or take off, use rubber gloves, especially because they risk to damage the elastic tissue is greatly reduced.
If you have compression stockings have an open toe, a first foot is better to wear a special sock made of silk. Then hands in rubber gloves you need to pull the stocking on the heel. In any case, do not pull on its top edge. Better to collect it with your hands and gently spread over the leg, to the knee, the stocking should not overturn. Be sure to avoid folds. After this stocking to pull on the thigh. Then pull the silk sock, grasping it for Lysacek.
Now check the correct fit of the stocking. The upper edge of it should be placed at mid-thigh, or it needs to be stretched to his groin.

To remove compression stockings there is also a need using the rubber gloves. You need to take a stocking from the top end and remove it from legs, twisting at the same time.

Support stockings can be worn all day. At night they must be removed. This lingerie can be worn not only to achieve a therapeutic effect, but also in the prevention of varicose veins. First of all, it is recommended for people who spend a lot of time standing because of their professions: hairdressers, teachers, flight attendants, and athletes during weight training. In the summer it is not recommended to wear compression stockings for a long time, as in hot weather, they feel uncomfortable.
Advice 3: Why do I need compression stockings
Protect legs from fatigue and varicose veins will help special stockings that have a therapeutic effect. Compression stockings used by both women and men, not only for treatment but also for preventive purposes.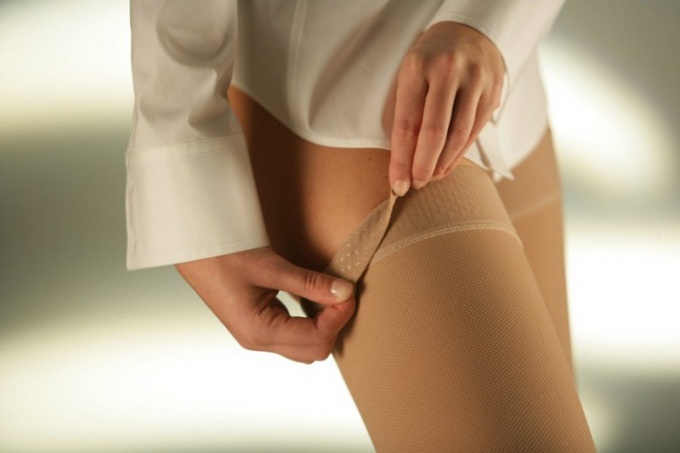 Compression stockings allow you to resist the development of varicose veins. It's a nasty disease does not spare people of different ages. In addition, special stockings help to reduce the load on the legs that will be the best solution for those who have the most time to spend sitting.
To prescribe compression stockings for the treatment or prevention of a doctor-phlebologist. Indications for wearing special tights may be the presence of edema, vascular "asterisks". Proper compression helps relieve tired legs, reduce the risk of blood clots, damage to the capillaries. Elastic stockings also visually hide imperfections, leveling uneven, this lingerie makes the legs more slender.
To purchase compression stockings is necessary only in a specialty store or pharmacy.
What are compression stockings
Wearing compression stockings can you start your own, if you often sit in the posture "foot to foot". It causes poor circulation, which in the future could lead to significant varicose veins. Compression garments are often prescribed to pregnant women to prevent edema. The purpose of stockings is the norm after surgery. Wearing stockings is necessary and people who are genetically located to varicose veins.
Stockings with healing effect is made from dense elastic material. So they well fit the foot, providing the necessary tone. The fabric may consist of threads of cotton, rubber, microfiber or lycra. Distinguish and products with silicone inserts, you can choose them to make it easier to wear stockings.
Special material compression tights designed to improve circulation. This fabric is hypoallergenic, it is great stretches and quickly restores its original shape, size. So with careful wear compression underwear is able to last for a long time. Soft enough compressor material does not cause skin peeling, itching, irritation.
How to choose compression stockings
When you select compression underwear you need to look at their class. This mandatory marking must be indicated on the packaging. But to know which class of compression is most suitable to you, you need a phlebologist. There are four categories.
Compression stockings are not marked in the day, the abbreviation mm Hg with digital value on the package indicates compression of medical linen.
Wearing compression stockings you need to constantly, give rest to the feet only at night. How many hours to stay in the stockings? Up to you, focusing on your own sense of comfort. So buy the most comfortable underwear. It is important to choose the correct size, a special knit as tightly as possible puts pressure on the ankles and legs, 70% - on his knees, a 40 in the hips.
You can purchase compression stockings of a certain colour, pattern or decorative trim. The degree of transparency of the material can also vary.
Advice 4: How to choose a hospital
By law, the expectant mother has the right to choose any hospital you wish. And, considering that never know exactly what day the baby decides to be born, to attend to the choice of hospital is better.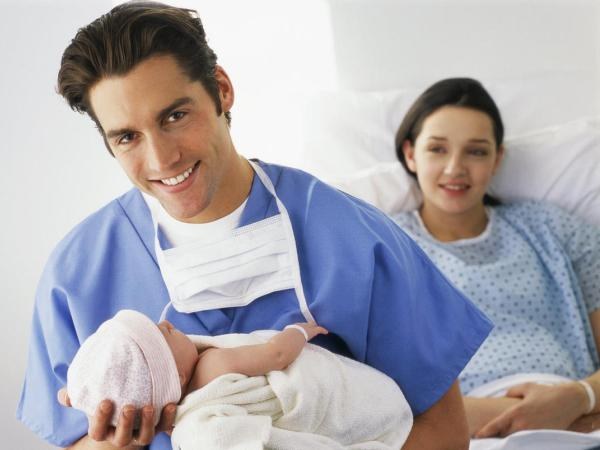 Choose a better hospital as early as possible, ideally in the middle of pregnancy. To gather information, study the reviews, take a tour and meet with the doctors, it will take a long time.


Why choose the hospital yourself


First, you can never be 100% sure that everything will go smoothly and easily. Childbirth is an unpredictable process. Even if the entire pregnancy was perfect, from complications during childbirth, no one is immune. And here, without skilled care and modern equipment simply can not do.

Second, often it is possible to choose the doctor who will deliver babies. Agree, much quieter when in a pinch close to a familiar person who knows your health and your body.

Finally, when you start the fight, you will have one reason to worry less. You will know exactly who to call, where you'll get lucky and someone will meet you there.


What are the criteria to choose the hospital


How much time will be spent on the road. Of course, childbirth, especially the first, will not end in a couple of hours after the start. But still the fight better to wait in a comfortable house under the supervision of doctors and not in the car, looking at the startled husband.

The conditions of stay in the wards. How many people designed chamber, whether single, if you want to be alone with the baby. If at all possible stay with the newborn. The condition of the wards, beds and a shower room. What are some things you can take with you and what will give on the spot.

Technical equipment of maternity halls. As room, can there to help in an emergency, what are the options of anaesthesia possible. If you are planning a joint childbirth with her husband or unconventional, for example, vertical birth, it is also worth to know in advance.

The children's Department is equally important. Be sure to find out if the hospital qualified neonatologist, there are some nurses and the treatment of children.

Some maternity hospitals spetsializiruyutsya on cardiovascular diseases, some pathologies of the child. If there are any problems or complications, it is better to give birth in the hospital, which is designed for this purpose.

Choosing a specific doctor, learn about its reputation. Meet to discuss the birth plan your expectations and anxiety. Ask about the way of communication with him and payment of services.

Once you have decided on the hospital, don't forget to learn when its close to the sink. If these dates coincide with the expected date of delivery, in any case, select a backup option.
Advice 5: How to get to the hospital
You faithfully departed your pregnancy and now the child is eager to leave your cozy belly – you have had a baby. This means that you need to go to the hospital. Some women are confused and don't know how exactly is a trip to the hospital and how the events develop further. About how mothers get in the hospital, and you need to do, you can learn from this article.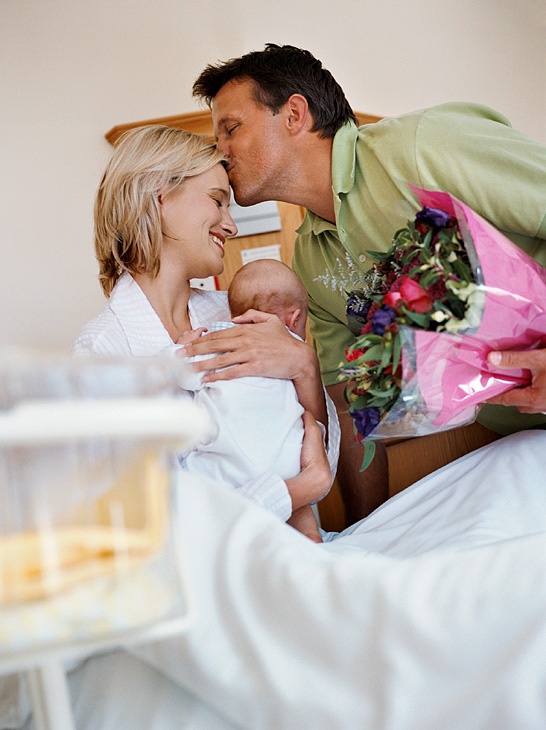 Instruction
If you went into labor, immediately call an ambulance. It should take you to the hospital. In the hospital don't bring any unnecessary things, only washable Slippers and a mobile phone (which you have at birth is likely to be picked up and put in the safe, but it can be necessary for emergency communication).
To begin with, remember that if you went into labor, then you can go to any maternity hospital. Unassigned no regional maternity hospital, regardless of whether you are a citizen of the Russian Federation, do you register in that city and whether you have medical insurance, you have the right to give birth in any hospital. If you went into labor, then you are obliged to take in the hospital. But there are some features.
Take with you to the hospital and relevant medical records. In that case, if you were observed during pregnancy by a gynecologist during pregnancy in female consultation or any other treatment in any hospital you still have to provide medical care, but at the same time you will be transferred to another maternity hospital.
In that case, if you have any serious diseases such as pathology of the cardiovascular system, endocrine system or kidneys, then you also transferred to another specialized hospital. There are also the hospital for women in childbirth, with childbirth has begun prematurely, that is, in a period of up to thirty-six weeks. If you have any of these cases, it is in one of these maternity homes, and she needs to take you.
You can pre-sign a contract with one of the maternity hospitals working on a contractual basis. If you have no other choice and have to go to this hospital has not concluded any contract, and there you will also provide medical assistance, but then, after the birth of the baby, you are there to observe and will not be transferred to a regular hospital.
If you entered into a contract with a maternity home, where you will be required to accept regardless of the circumstances.
Easy delivery, good luck and health to you and your baby!
Advice 6: When you need to go to the hospital
Childbirth is an exciting event, especially if a woman gives birth to her first child. Even in the early stages of the process, it is important to behave correctly. For example, you need to define the point where you want to go to the hospital.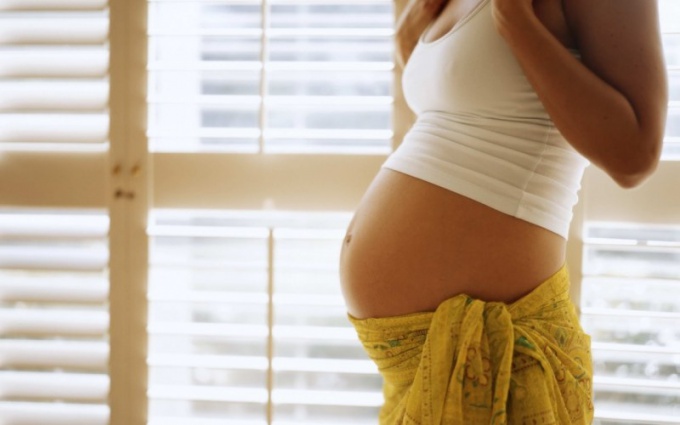 In the normal course of pregnancy, a woman goes to the maternity ward when he feels a distinct harbingers of the beginning of delivery. But it is not always easy to determine. For example, labor, which is considered a sign of labor can occur during almost the entire pregnancy. However in this case they are irregular and are called training. Therefore, to determine when to initiate delivery based on more complex criteria.It is necessary to focus on the frequency of contractions. They should be regular, at least once in 20 minutes. This means you can calmly, slowly to go to the hospital - even the fastest delivery is rarely less than three to four hours. In that case, if fights occur twice as often, birth is at hand, and you should get to the doctor as soon as possible.Another way to distinguish real contractions from the training - first do not go from no reception protivovetrovyh drugs or of being in a warm bath.However, if the water broke to go to the hospital immediately, regardless of the strength of contractions. Discharge of water means loss of integrity of membranes. If the birth then not come for a long time, doctors stimulate them artificially in order for the child is not in danger of contamination. It should be noted that the waters are not always abundant. Even a small amount of fluid released from the vagina, can be attributed to him and considered a symptom of the onset of imminent childbirth.Also urgently should to go to the hospital in case if there is blood spotting. This may be a symptom as normal labor and disease, so gynecological examination is necessary.If, despite all the descriptions, you still end up not sure what is happening to you, it is better to go to the hospital. If the doctors consider that before you give birth, you'll just come back home. But you'll be relaxed that you and baby are okay.
Advice 7: How to register a child in a civil marriage
If parents are not in officially registered marriage, to register the birth of a baby they should come to the registry office together. This is the difference of the procedure from a situation where a marriage certificate is available and you need to visit the registry office either parent with this document.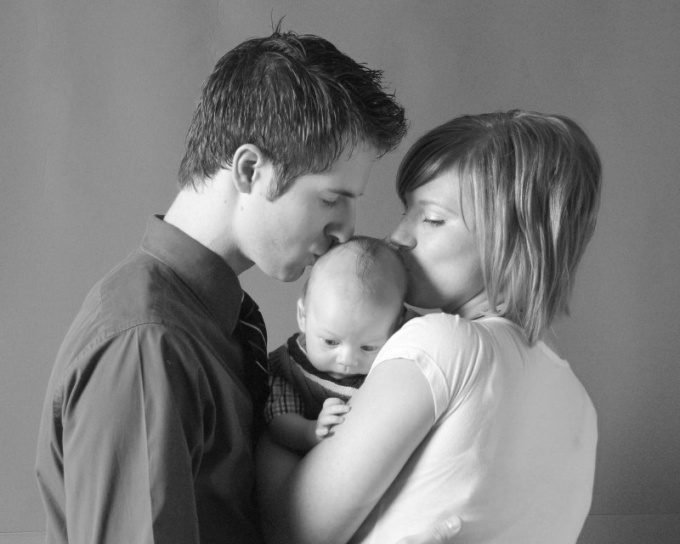 You will need
- medical certificate from the hospital or other document confirming the fact of birth (a doctor who accepted childbirth outside of a hospital, or a witness statement certified by a notary or made in person at registration);
- personal presence of both parents;
- the passports of both parents.
Instruction
Get a medical birth certificate of the child. If he was born in the hospital, this certificate will give the mother at discharge. If the birth took place outside a specialized facility, for example, at home, but attended a doctor, ask him to issue a medical certificate of birth.
Take care of the presence of at least one witness, if the birth took place outside the hospital and without a doctor. Use the services of a notary if the witness will not be able to join you to visit the registry office and to make an oral statement. The notary will notarize his signature on a statement confirming the birth.
Visit during working hours of the registry office. This may be a district Registrar at the location of the hospital (or the address where the child was born), at the place of residence of either parent or the Palace solemn registration of the birth, if there is one in your area. Don't forget the document confirming the birth of the baby (medical birth certificate or witness statement), and your passport.
Complete the documents that are on offer at the Registrar's office. They will need to submit your personal data to the parents and the child's name. As you are not married, the names are different. You can record any, as agreed between them. Evidence of paternity workers of the registry office will issue on the spot.
Don't forget to take the employees of the registry office of a certificate for payment. Leave it at the place of work of the parent who will draw benefits, or if both do not work - in the management of social protection of the population at the place of residence of one of them. If local laws in your area provide additional social benefits to newborns (for example, in Moscow it is a compensatory payment in connection with the birth of a child), certificates of the registry office can be more: to provide and to work, and in the Department of social protection.