Sponge cakes


The most popular version of home-made cakes - made of biscuit. Sponge cakes can be baked in form pan. Finished products soak with syrup, then promazyvaetsya cream. Properly baked biscuit puff and lush, it holds its shape well.

To prepare the sponge cake a snap. Separate the yolks from the whites and RUB with sugar until it dissolves. The proteins shake in a solid foam, and then enter half of the protein mixture into the yolks. Add the sifted flour and the remaining egg whites, gently mixing the dough from top to bottom. To cake turned out delicious, observe the proportions of ingredients. Baking skin weight 640 g will need 1 Cup of wheat flour, 6 eggs and 6 tablespoons sugar.

That the cakes were airy, follow the rules of baking biscuit. Put the dough in the form greased with oil and place in oven preheated to 200-220оС. Baking time depends on the thickness of the layer and ranges from 10 to 50 minutes. To check the readiness of the product with a wooden splinter - after sticking in the cake it should not remain traces of the test. Below cakes are not lost during baking try not to open the oven door.

The finished cakes before impregnating you need a good cooling. Let them stand for a few hours. If you do not, after impregnation, the cake may fall apart. A thick cake can be cut into several thin layers. Do it with a special knife-string - it gives the biscuit to crumble.


Cakes of dough


Shortbread can be baked delicious crumbly cakes for homemade cakes and pastries. Their coat with jam, whipped cream or any cream from sour cream to the custard. Shortcake are more fatty and dense, they hold their shape well. Most often they are round or rectangular.

The most delicious sand cakes are prepared on the basis of butter. But if desired it can be replaced with margarine high quality, specially designed for baking. For making cakes with a total mass of 900 g, you will need 300 g of butter, 3 cups flour, 2 eggs and 1 Cup sugar. If you use unsalted butter in the dough you need to add a bit of salt.

To prepare shortcake, even novice mistress. Butter, eggs and sugar pulverized into a homogeneous mass, then it osypaetsya sifted flour. The dough is kneaded by hand and then cooled in the refrigerator. The oil contained in the dough melts quickly, so mixing and baking is very important to observe the temperature regime.

The finished dough roll out on Board sprinkled with flour. Plast prick with a knife in several places and place on a baking sheet or in a form, and then place it in a well heated oven. Don't make the cakes too thick - they will not be able to grilled. Cook the product at a temperature of 230-250oC until evenly Golden brown. Removing the cakes from the pan, be very careful - fragile sand products break easily.
Advice 2: How to bake sponge cakes
Suddenly descended guests, and for tea on the table have nothing to deliver. But in the fridge is eggs, and in the cupboard flour and sugar. Can be an hour to cook very delicate and airy dessert based on sponge cake. Sponge cake is a pastry dough made of flour, eggs and sugar. Recipes biscuits, there are many. Use whole eggs or just whites or yolks. Take flour of rice, wheat and corn. Cake demanding of himself. So have patience and dexterity. And then you will be able to pamper its guests with delicious cakes, rolls and
cake
AMI, which are based on sponge cake.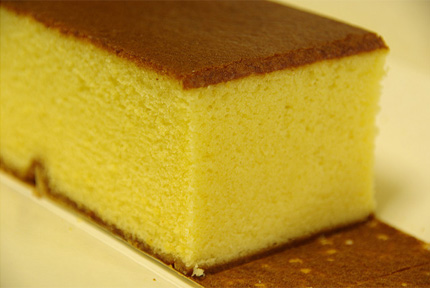 You will need
Sugar – 1 Cup
Flour – 1 Cup
Instruction
First thing, remove the eggs from the fridge. They should be slightly warm.
Choose a pan in which to cook biscuit dough. Best suited high enameled or glass bowl. It should be dry and clean.
Sift the flour, so that it is saturated with oxygen.
Line a rimmed shape paper. Brush with oil, sprinkle sides and bottom with flour or semolina.
Place eggs in a bowl and begin to mix on low speed of mixer until smooth.
A thin stream add the sugar to the egg mass. Beat at maximum speed until mixture becomes light and will not increase in 4-5 times. Take the time to add the flour! Time for whisking eggs with sugar, you may need 5 to 20 minutes.
Gently add the flour and stir until smooth. With a spoon, whisk or electric mixer on the lowest speed. The less you spend time on mixing, the better!
Pour the finished batter into the pan and place in preheated oven. The temperature should be 170-180 degrees. The mode is not turn!
The baking time of the cake depends on the size and volume of shapes. The less dough, the faster it will bake a biscuit.
Ready biscuit can be left to cool in the oven. You can get a biscuit and wait for it to cool down without removing from the mold.
The cooled sponge cake and spread with jam, cream, chocolate or condensed milk and serve. Bon appetit!
Note
It is best to stir the batter for a cake mixer. If the mixer is not at hand – be Corolla and patience.
Useful advice
Easy way to check the readiness of the sponge cake. Pierce cake with a toothpick. The toothpick should remain dry, without any traces of batter.
Advice 3: How to cook a cake for the cake
Soft, fragrant, delicious cakes for the cake – half the success in making this beloved dessert. Cakes can be made from any dough, but the great success enjoyed a biscuit or shortbread.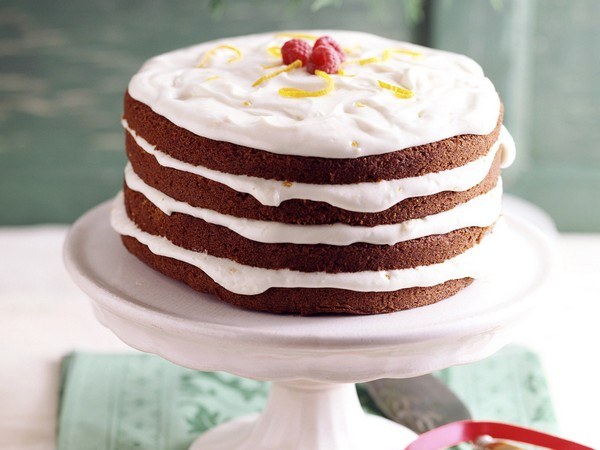 Classic cake consists of several layers, fluff cream and drizzled with frosting or cream. Traditionally all the layers for one cake made from the same dough. It can be a biscuit, wafers, puff, sand, honey, protein batter. Cakes you can buy in the store, but much tastier homemade, self-cooked layers of dough. Biscuit dough is one of the most simple and delicious for cooking does not need to be an experienced pastry, carefully follow the recipe, although many Housewives think it too cranky and prefer to bake shortcake, they always be able to fame, although are more fat.
How to cook sponge cakes for the cake?
The Foundation of any biscuit – beaten eggs with sugar. For one cake standard size, you will need five eggs and a Cup of sugar. It is advisable to take fresh, homemade eggs, so the cake will be more lush and fragrant. Definitely need a good power mixer – whisk and other attachments it is very difficult to scramble the eggs to desired consistency.
Prepare a glass of sugar. Refrigerate eggs in the fridge if they are stored at room temperature. Break them into a bowl and start whisking with a mixer, first putting a small speed. Gradually increase the speed to a yellowish mass has become homogeneous and white. When the egg begins to increase in volume, start adding the sugar gradually, continuing to whisk. Optionally, you can add vanilla or vanilla sugar.
This whole procedure may take up to 20 to 40 minutes, the longer you whisk, the more voluminous it turns out the mass.
Take a Cup of flour and gently stir in to the bowl, gently stirring with a spoon the mixture. If you stir the mass with a spoon, then you need to do it quickly, until there is no lumps. You can use the mixer, but when baking in this case, the surface of the biscuit will appear icing.
Pour the mixture into the baking dish and place it in a preheated 180 ° C oven. Preferably the first fifteen minutes not to look in the oven to cake is not rising "fell". After half an hour you can check the dough with a toothpick – when taken out of the biscuit she needs to stay dry. Ready cake cut neatly into three or four layers depending on its thickness.
Shortcake cake
Shortcake is prepared even easier and faster. They would need 300 grams of butter – never margarine, to taste it will be no different, but it is a very harmful product. Softened butter cut into small pieces, mix with three cups of flour and Cup of sugar, add two eggs and knead the dough – it should be slightly oily, but uniform and crumbly.
You can add in the dough vanilla and soda, repaid lemon juice.
Shortbread dough, unlike cake, is baked in thin cakes, which are pierced with a toothpick in several places. Since the dough contains a lot of oil, the pan can not be lubricated. The baking temperature is about 200oC.
Advice 4: How to soak cakes
Cakes for
the cake
and is impregnated with a liquid cream, consisting of various ingredients, flavored alcoholic impregnation, if the cake is not meant for kids. Also give richness to the shortcakes whipped cream, syrup or runny jam. Importantly, the cakes can absorb a liquid component, to become lush and humid.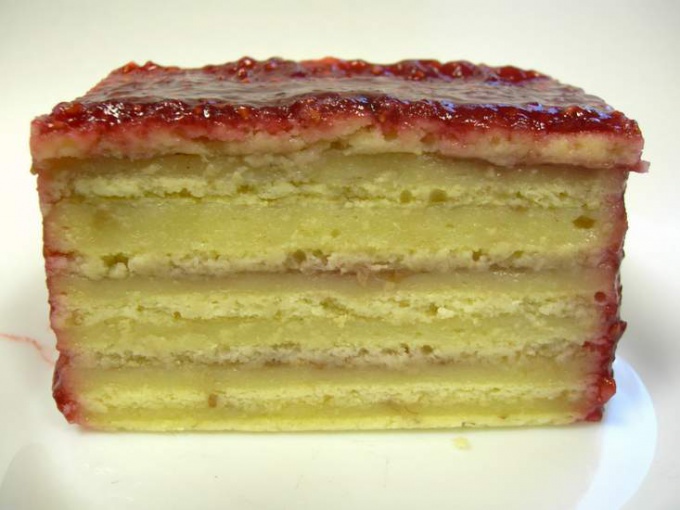 You will need
whipped cream
sugar
citrus fruits
fruit
thick cream
milk
butter
Instruction
Soak the cakes with cherry or strawberry jam.

Strain the liquid jam through a colander. The berries get, they are useful for decoration of the cake and the syrup, apply a tablespoon to the surface of the cake. Try to soak the cake evenly, leaving no dry spaces.
Cook a syrup of 250 g of sugar and 1 Cup water. RUB on a small grater, zest the lemon, put it in the syrup. Add a tablespoon of brandy or a flavored liqueur. Cool spray and slather it cakes.
Take thick cream and whisk it with sugar. Add a little zest of lemon or orange. Sandwich it with liquid cream cakes for the cake, it is well absorbed and the cakes are luscious.
Chop the fruit in a blender to make a puree. Add the sugar to taste. Mix the thick cream and fruit puree. Apply this paste on the cakes and give them a good soak.
Whip the cold cream 33%, until thickened. Do not overdo it, otherwise the cream will turn into butter. Add the sugar directly under the blades of the mixer. Apply the cream evenly on the cake layers and leave to soak.
Put in a saucepan 2 tablespoons of powdered sugar and 4 tablespoons of cocoa powder, pour two cups of milk and put on a small fire. Continually stir the cream until thickened like cream. Remove from heat and cool. Add 50 g butter and a little whip. Soak this cream cakes.
Note
Before soak cakes, let them cool down after baking.
Useful advice
Cake for cake may consist of cookies. Treat cookies individually, each piece of work. Make milk cream. Dissolve in hot milk cocoa powder and sugar. Put on a slow fire and cook until thickened. Constantly stir with a spoon. Cool. Dip into the cream of each cookie and lay it on a dish.
Advice 5: How to make impregnation for cake
Homemade cake is always tastier than store-purchased, no matter how good the cake is store-bought. In addition, the ability to bake cakes is a source of pride of every housewife. Of course, you need a good recipe, but experienced home cooks know that the secret to a delicious cake sometimes is not only about cakes and cream, but also in the impregnation.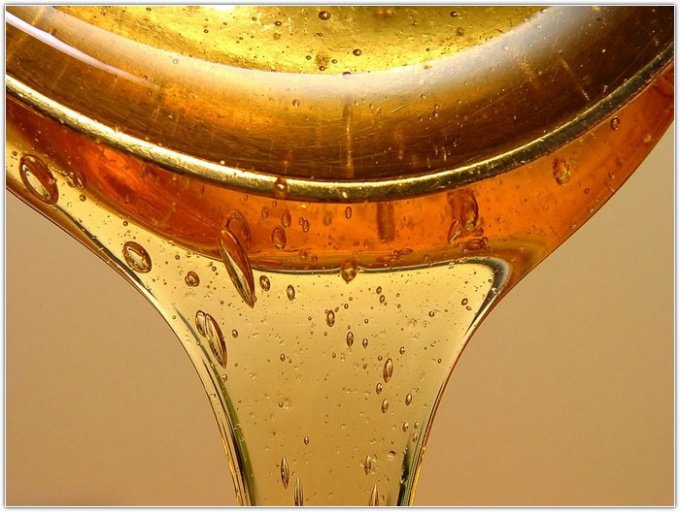 You will need
50 ml cognac;
300 ml of water;
3 tbsp. sugar.
For impregnation of brandy with cherry syrup:
4 tbsp cherry syrup;
200 ml of water;
30 ml cognac;
2 tbsp of sugar.
For the chocolate impregnation:
100 g of butter;
1 tbsp of cocoa powder;
200 ml condensed milk.
For Apple impregnation:
6 green apples;
3 tablespoons of honey;
lemon juice.
For breast impregnation:
¼ Cup of butter;
1 Cup sugar;
1 Cup milk;
liquid fruit syrup.
Honey for impregnation:
2/3 Cup of honey;
2 tbsp lemon juice.
For citrus impregnation:
half lemon;
2 grapefruit;
3 tbsp sugar (to taste);
300 ml of sugar syrup.
For the caramel impregnation:
100 g of sugar;
1 sachet of vanilla sugar;
40 g butter;
1/4 tsp salt;
200 g cream 10%.
Instruction
Brandy impregnation

Pour into the pan of drinking water, add the brandy, stir, put on fire, add sugar, bring to a boil and cook for 2-3 minutes. Remove the pan from the heat and let cool impregnation.
Brandy impregnated with cherry syrup

Pour into a saucepan the brandy, syrup, water, heat in the fire, add the sugar and stir well, bring to the boil and cook for 3 minutes. Remove from heat, let cool, soak the cakes.
Chocolate impregnation

Fill a large pot with water, put on fire. Cut the butter pieces, put in a small saucepan, mix cocoa and condensed milk, add the butter. Place the pot with the impregnation in a water bath, stir, can be used for this mixer. Cook until it forms a homogeneous mass, make sure that the treatment is not boiled. Remove from heat, put on the cakes cooling.
Apple impregnation

Peel the apples, grate on a coarse grater, place in a saucepan with a thick bottom, add the honey, lemon juice. Place the saucepan on a small fire, uvarovite, stirring constantly, until the mixture becomes soft.
Dairy impregnation

Mix in a saucepan the butter, sugar and milk, put on fire, bring to boil and simmer for 2-3 minutes, remove from heat. Apply to cake layers fruit syrup, then hot milk to steep.
Honey impregnation

Pour the honey and lemon juice in a saucepan with a heavy bottom, bring to a boil, cook for 5 minutes on low heat, until the mixture begins to thicken. Remove from heat and cool slightly, pour over the warm cakes impregnation.
Citrus impregnation

Squeeze the juice of lemon and grapefruit, pour into a saucepan, put on fire, add sugar syrup, cook for 3-4 minutes, stirring constantly. Add sugar to taste.
Caramel impregnation

Stir in the sugar in a pan with Teflon coating, heat over medium heat, stirring constantly, until the sugar begins to melt and becomes brown. Add butter, pour in the cream at room temperature, add salt, reduce heat, and cook continuing to stir until the mixture is smooth (about 10-15 minutes).
Advice 6: How to bake a cake
There are several basic types of
cakeher
for cake. Don't be afraid to experiment with baking different
cakes
. Every cooker in the cooking process, have their little tricks, giving the house a cake charm and personality.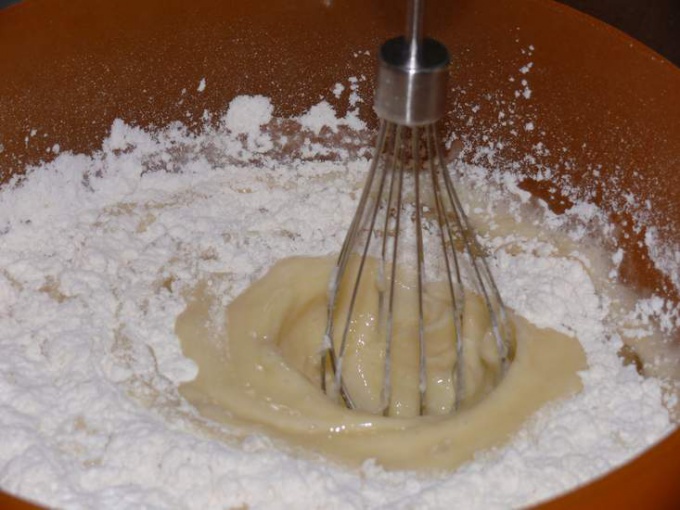 You will need
sugar
soda
slaked vinegar
honey
butter
lemon
condensed milk
eggs
Instruction
Sour cream cake
In a large bowl mash two eggs with two cups of sugar, add half cans of condensed milk. Baking soda on the tip of a teaspoon will extinguish it with vinegar, and pour 300 g of sour cream. Connect the ingredients in a deep bowl. Gradually add the half Cup of flour will get the batter. Pour the dough in a deep form and bake for one hour.The finished cake is cut into two
Korzh
.
Honey cake.
Melt 100 g of butter, add 100 g of honey, preferably liquid. Grate in the zest of one lemon. A teaspoon of baking soda to extinguish vinegar. Stir in 2 cups of flour into liquid ingredients, knead dense dough. Divide it into three parts. Bake thin cakes.
Sponge cake
Separate the whites from the yolks of six eggs. Whisk the egg yolks 160 g sugar to the state of the foam. Stir in 3 tablespoons of cocoa powder. Add 100 g of butter, cut into small pieces.Separately, whip the whites to a solid foam. Stirring the dough with a spoon, carefully enter the proteins in the yolk mass. Put the dough in and place in medium heated oven. Immediately turn up the heat, and the first ten minutes do not open the door to biscuit not opal.
Shortbread crust
On a wooden Board chop with a knife 250 g of flour and 150 g butter. Add 2 tablespoons of sand and one yolk. Knead the dough by hand, add 50 g of sour cream and the juice of half a lemon. Carefully stirred. Divide into three parts and bake shortcake.
Note
Sponge cakes can be frozen. So you can bake them in advance and put in the freezer, taking out as needed.
Useful advice
Before split sponge cake cool completely. Otherwise, slice the dough will wrinkle and kamchatica.

Readiness biscuit check, piercing it with a wooden skewer. The skewer when removing from the cake should be dry.
Advice 7: How to make cake from waffle cakes
Every woman in his possession must have ready wafer cakes, which can be purchased at any grocery store. Using these cakes as a base, you can prepare in a hurry, for example, a delicious wafer cake for tea or snack bars cakes and meet an unexpected guest.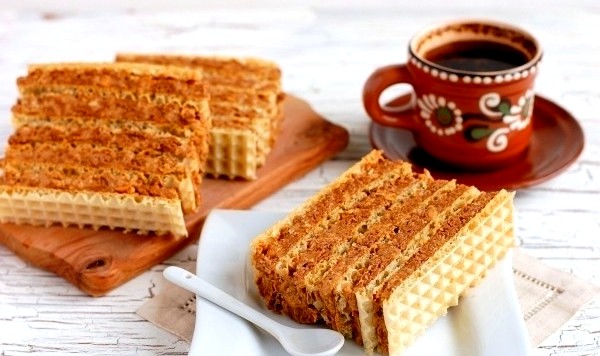 How to cook from waffle cakes a cake "Napoleon"
You will need:
eight ready waffle cakes;
- 500 grams of sweet cracker;
- 300 ml of condensed milk;
- 500 ml of thick cream;
- a Cup of sugar;
- 150 grams of walnuts;
- a packet of vanillin.
For the glaze:
- 50 grams of butter;
- three tablespoons of sugar;
three tablespoons cocoa;
five tablespoons of water.
Whisk sour cream with sugar and vanilla until complete dissolution of sugar grains. Next, mix cocoa, water, butter and sugar in a metal container, put the mixture on heat and bring to a boil, stirring constantly mass.
Place wafer biscuit on a flat dish over it "condensed milk", and the top plate of sweet biscuits. Cookies cover the top sour cream and sprinkle with a small amount of chopped nuts. Further the cream put the second waffle cake and repeat layers in the same order. So gather the whole cake. Once the cake is assembled, lightly press it with your hands and pour over top of frosting. Put the dessert in a cool place for at least an hour.
How to cook cold cake from waffle cakes
You will need:
- pack of waffle cakes;
- 350-400 grams minced meat;
- two medium sized carrots;
- the egg;
- two onions;
- 200 ml cream;
- 100 grams of cheese;
- spices (to taste);
- vegetable oil.
Peel the onions and carrots, chop the vegetables, salt them and fry in vegetable oil until Golden brown. In a bowl put mince, salt, pepper, add eggs and all mix well. Once the above work is done, you can begin to collect the cake. Put in front of a waffle cake, smear it with sour cream and spread on it half of the meat filling, then cover it with the second cake layer. The second cake also coat the cream, then put to it half the onion-carrot filling. Collect the cake in this manner until all the dough and filling. The last cake grease with sour cream, put the cake on a baking sheet and place in a preheated 200 degree oven for 35-40 minutes. After some time, remove the dish from the oven and sprinkle with grated cheese.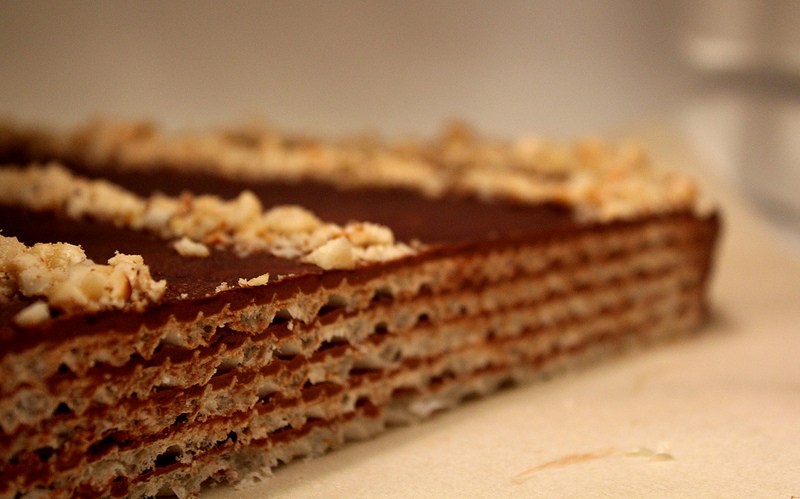 How to cook from waffle cakes liver cake
You will need:
- 200 grams of boiled meat;
- 200 grams of chicken liver;
- 500 grams fresh mushrooms;
- one onion;
- 200 ml mayonnaise;
eight wafer layers;
- 300 grams of cheese;
- spices (to taste).
Cheese grate, boiled meat miss with the liver through a meat grinder and add salt. Mushrooms and onions peel and slice, then fry until cooked on a slow fire. Put before itself two layers, promazhte mayonnaise, put a small amount of liver of the minced meat and spread evenly over top of cakes. Cover with the third cake layer, cover it with mayonnaise and spread it not onion-mushroom stuffing. Keep a collection of cake, until the cakes. The last cake layer of grated cheese, then the cake, place in the microwave for five minutes to seven.
The recipe is a delicious cake from waffle cakes
You will need:
- pack of waffle cakes;
- chocolate bar;
- Bank of condensed milk;
- a pack of butter;
- a packet of vanillin.
In a bowl put the boiled condensed milk, softened butter and vanilla, then whisk all the mixer. Put in front of a waffle cake, cooked it over his cream, then cover it with second layer and also over the sweet cream. So gather the whole cake. Chocolate melt in a water bath and pour them on top of the finished cake. Let dessert stand at room temperature for a couple of hours, then place it in the fridge for an hour.