Daily life not without injuries that result in scratches, wounds and burns. To completely eliminate such problem, then you need to minimize their unpleasant effects. With the help of creams and ointments for wound healing can accelerate the healing process and avoid complications.
Ointment for wound healing in the initial stage of wound process
Regardless of the mechanism of formation of the wound, the biological process of wound healing consists of three stages: inflammation, regeneration and formation of scar. Each stage should be applied drugs developed for this phase of the wound healing process.
When purulent wounds in the first two or three days, you cannot apply ointment preparations because they will prevent separation of the fluid and to hinder the cleansing process of the wound.
At the stage of inflammation should ensure that prevention of wound infection using ointments and creams with antibacterial and antibacterial properties. These include 1% itapiranga ointment, "Betadine", "Levomekol", "Levosin", "Niticed". 0,5% miramistina ointment inhibits the activity not only bacteria, but also viruses and fungi, so its use is justified in the treatment of festering wounds. Ointment "Streptolysin" has the ability to dissolve necrotic tissue, which makes it indispensable in the treatment of burns and trophic ulcers. Because the wound is not only inflammation, but also pain, it is recommended to use with anesthetic effects such as "Methyluracil" and "Trimekain".
What ointment is used in the phase of regeneration and scar formation
In the second stage of wound healing discharge from the wounds become less abundant, as the damaged tissue starts to recover. To speed up the regeneration, you can use creams and ointment "Solcoseryl", "D-Panthenol", "Bepanten", "aktovegin". In the "Solcoseryl" and "Actovegin" is a natural biological component – gemoderivat have the ability to heal wounds by stimulating cell growth and collagen synthesis. Cream and ointment "D-Panthenol" and "Bepanten" contain dexpanthenol, a substance that normalizes cellular metabolism, increases elasticity of collagen fibres and restores the skin.
Excellent bacteriostatic and wound-healing effect has a balm "Lifeguard", which includes only natural components: sea buckthorn and the oil of turpentine, propolis, purified beeswax, healing essential oils.
"D-Panthenol", "Rescue" and "Levomekol" can safely be used to treat all categories of patients, including newborn infants, pregnant and lactating women.
It should be remembered that self-medication respond well to only slight wounds, burns and cuts. When more extensive injuries or wounds caused by animals, it is recommended to consult a doctor.
Advice 2: How to speed up the healing of wounds
Anyone many times in his life he suffered abrasions, scratches or wounds. Especially prone to getting scratches and abrasions in small children. This is the whole problem, as the wound not only hurts, but also prevents. So how can you speed up healing of wounds?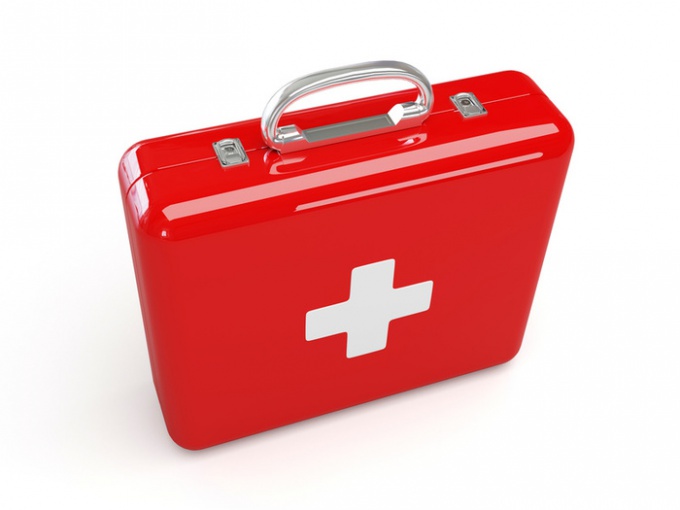 You will need
Bandages, antiseptic preparations, boiled water.
Instruction
In ancient China, people began to think about how to speed up the healing process. Then this question was particularly relevant, as the soldier who received a wound in battle, it must quickly return to duty. China's method of healing was not quite normal - the resulting wound was allowed to lick the dogs. Many referred to this method with disgust, however, it turns out that the saliva of dogs are powerful substances that have antiseptic properties. You can also recall that in Russia to the wound was applied the cobwebs. The fact that it consists entirely of protein, which allows for broken tissues to quickly make up for losses.
And a bruise can be applied plantain leaf. This will speed up the healing process. Most people still prefer to use its own healing, the ancient recipes. But do not forget about modern ways. First, you need to consider the type of wound. If the wound is deep, then, of course, you need to go to the hospital, such as the wound healed quickly, if not to sew. The doctor will process an antiseptic tank seam and will prescribe you medications.
If you got a small scratch or wound, then you can do without going to doctors. Wash the wound warm boiled water. In no case do not wash with water from the pond, since this water may be present bacteria that are very dangerous for the body. Then treat the wound with iodine or brilliant green. If it's a small scratch, then gently spread it with iodine. If the wound is significant, try not to get into it with iodine or green paint, as they can burn unprotected tissue and increase the healing time of the wound. A shallow wound it is not necessary to bandage. Remember, the larger the wound gets oxygen, the faster the healing process.
Useful advice
After processing the wound, contact the hospital so I gave you a tetanus shot since the wound can get contaminated with bacteria.