Instruction
Use the clipboard of the operating system for transferring the contents of the document in another editor (such as Microsoft Word or Notepad) if the file is not copy-protected. For this you can select all text with Ctrl + A or using the mouse, then copy with Ctrl + C. Switch to the desired editor and paste the copied text with Ctrl + V.
Save the document in text format by opening the corresponding dialog hot keys Ctrl + Shift + S. Set the field "file Type" the required format, such as TXT or DOC. Note the image in the text, if any. Make sure that when you insert into a document they're in the right place.
On that computer, install a special editor that read, create, edit and convert PDF files, for example Foxit PhantomPDF. Download and install the application on your hard drive, and then run it. Now you can open the corresponding file and choose the operation of his conversion to Microsoft Word format.
Run-time conversion of a single document, if the need for such operations occurs quite rarely. You can do this online without installing any additional software. For example, free convert file allows service PDF2Word. Opening the page, select Convert File. In the dialog that appears, select the desired pdf file on your computer, select it and click "Open". Then, using the automatic script the document will be uploaded to the server and after some time will appear on the page in the box that reads Word file. Clicking on it, you start Microsoft Word, and it will be copied automatically taken from the pdf text.
Advice 2 : How to convert file from pdf to doc
Common problem that variety of documents in pdf format must be submitted in the form of Microsoft Word with. doc extension. Pdf is used to read the electronic documentation, reports, and makes it impossible to copy the information, not to mention the editing of the document content. To solve this problem you need to use the converters that will allow you to not only convert files but also to maintain their integrity and appearance.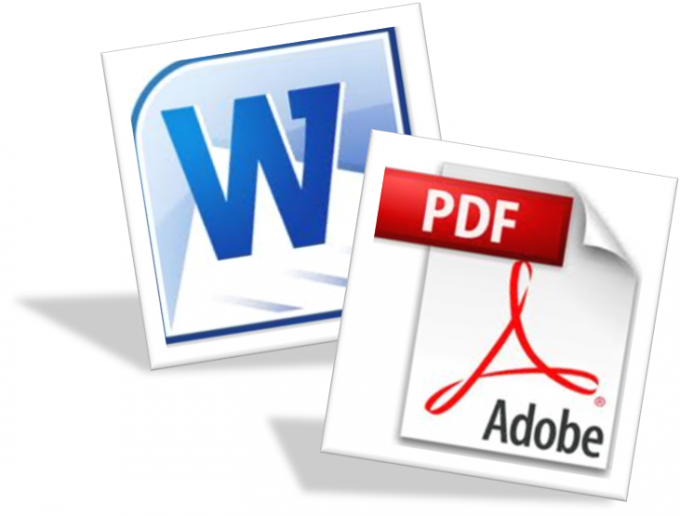 File conversion from pdf to doc with the Converter


To transfer information from a pdf document in Word, perhaps in different ways, you can just copy the contents of the file and paste in Microsoft Office, but lost structure and broken formatting. To come up with this special software - Converter, which will improve work, make it better.

For example, you can use a standard Converter built-in Microsoft Office Word 2013, which already has the function of converting pdf file into Word document. You just need to open a file with that extension, and it will appear on the page Word. This method affects the quality of document formatting is lost breaks and intervals pages.

An easier way – using the First PDF, which you can download from the Internet for free. You will need to install it on your computer and run. The program is simple and convenient in its use, and available for each user.

To convert, first and foremost, you need to select the file that will be converted with the computer. Then choose file format and specify the path where to put the converted file. Then hit the "GO" button and in a few minutes the doc file will be created.

Besides this program, there are a number of converters. Their difference is that not all software produces results in good quality. Some of these programs – PDF to Word Converter 1.4 PDF Converter v1.0, FineReader 8.0. Its principle is similar with the program First PDF.


To convert file from pdf to doc online Converter

In our time the Internet can do many different actions, including converting pdf to doc online. This can be done using free services on the Internet, which does not need registration.

The algorithm for the conversion from data services is not much different. As a rule, it is necessary to visit the site, specify the path to the file you want to convert, click "Choose file". After selecting the format "doc", and if you want to obtain archived file. The document conversion will start after you click "Convert". The file is ready to use. There are lots of services, but this is as a transformation of an electronic document.

One of the methods is to convert using Google Disk. For this you need to register an account on the service has not yet been created. After registration has passed, log in to your account, click "Upload" near the button "Create". Select the path to the file with the extension pdf, and wait the end of loading the document.

The downloaded file, right-click then using the "Google Document". You now have the ability to edit the contents of the file after working with it you can download it as a Word document. To do this, go to the main menu item "File" - "Download as" and choose Microsoft Word (. docx).

When converting a file the main thing is the safety of the structure and format of the electronic document. So when you convert a file, use a proven and reliable service or software that with precision will create a document including sizes, styles and placement of text.
Advice 3 : As vordovsky document convert to PDF
PDF is a standard for electronic documentation. The documents made in PDF can contain both text and graphical components. This format is multiplatform, that is suitable for computers running any operating system from PC and MAC to tablets on Android. It is in PDF format and printed documentation references to various devices in this format take the material printing.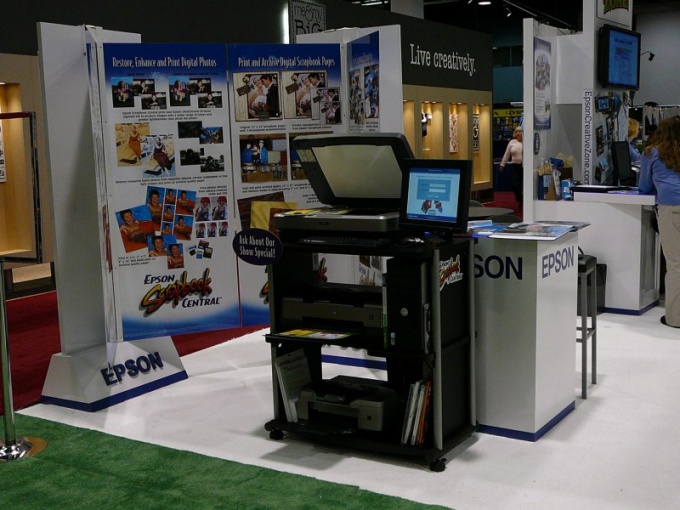 You will need
- a computer with Internet connection;
program doPDF;
program LibreOffice;
program OpenOffice.org 4.1.0;
- Microsoft Office 2003 or later;
- Foxit PDF Reader.
Instruction
If you are a PC user and used to create test documents in Microsoft Word, then you received a file *.doc or *.docx (where * is the name of the file) can be converted to *.pdf using a virtual printer. A virtual printer is a program that uses the principle of printing "to file". Take advantage of totally free program doPDF, download it online and install in on your computer.
After installing a virtual printer you can, open the document, convert it to PDF using the print function directly from the window of Microsoft Office. This program is able to embed in the document the fonts that is very useful if the Microsoft Word document they were non-standard. To embed the font, put a tick in the appropriate menu item.
Some modern text editors can have its own function to export documents to PDF. These include free LibreOffice. It is a convenient program that can fully replace Microsoft Office, which opens Microsoft Word files, allowing them to edit and save. When exporting to PDF LibreOffice does not always work correctly with elements ClipArt and sometimes requires editing of the source document. Do not know how this program and to embed fonts in the PDF file. However, you can install it on my car since the benefits of free office export to PDF with one touch of the icon is obvious.
New package OpenOffice.org 4.1.0 also successfully exports the file to PDF. Earlier versions of this editor can't be recommended, they didn't open the file *.docx. OpenOffice.org 4.1.0 at full installation occupies on the disk is 700 MB. You can also download it online and use as a basic office Suite, this program is free.
The possibility of creating PDF documents has and Foxit PDF Reader is a free program that combines the functions of viewing, creating and editing PDF files. If your car is already running Microsoft Office 2003 or later, then this program is for you. Without this office Suite exporting from Word file to PDF is impossible.
Working with Foxit PDF Reader is easy. Log in falling menu "File" select "Create" select "Create a PDF file from another file format". Select ready file, else the program itself will do. The obtained result then save.
Note
A virtual printer to export to PDF the contents of any Windows window, including Internet browsers.