Method 1

Using Word version 2010 or 2013
1. Open the file in Word.
2. Select the File tab and navigate to a new window.
3. In the "file Types" you should choose "Create PDF or XPS document. Then click on "Save as PDF/XPS".
4. Click "Create PDF / XPS".
5. In the dialog box, you must enter the name of the file and determine its location on your device.
6. Click "Publish".
Remember that this method applies only to Word 2010 or 2013, if you are using 2007 version, the menu will have significant differences.

Method 2

Using Word 2007
1. Open the document to convert.
2. Click the "File" menu at the top left.
3. Select the appropriate settings to save it as a PDF.
You have to remember that this method is relevant only in Windows if you use a Mac, you should try other ways.
4. Enter the desired file name and make other necessary settings.
5. Click "Save", which will allow you to convert the document and subsequently open it in Adobe Reader.

Method 3

Using WORD on a Mac
1. Select and open the file needed to be saved.
2. In the menu, open the tab File> Print.
3. At the bottom left, click PDF, then select from the drop down menu "Save as PDF".
4. Enter the title and name of the generated file. If necessary, adjust other settings.
5. Click Save.

Method 4

Using other versions of WORD
1. Browse your computer to locate and open the source file.
2. In the menu click File> Print.
3. Click the drop-down list of printers installed on the device. Select a PDF.
4. Click OK.

Method 5

The use of online converters
1. Go to any free site which offers conversion of documents into PDF format. Such resources can easily be found online by typing the search query "convert word to PDF".
You should not use a resource that requires you to pay for this service, to install any software or perform an action, the essence of which you do not understand. Today there are many free, easy to use online PDF converters, you don't need to complicate your task. All sites for this purpose work in a similar way.
2. Click "Browse" and locate the desired Word file.
3. If necessary, enter the e-mail address. Some sites send the converted file to your Inbox.
4. Click "Convert" or "Convert", wait until the file is processed.
5. Download the converted file to your computer. If the screen does not display anything, you need to look for the converted file in your Inbox.

Method 6

As the document WORD convert to PDF with the use of Open Office
1. Download from the Internet OpenOffice - a free program which is fully compatible with Microsoft Word.
2. Click on the downloaded file twice to install on your PC downloaded app.
3. Open the installed program original Word document.
4. Find the main menu File> Export as PDF.
5. Name of the PDF document.
6. Click "OK" or "Save" to convert.

Useful tips

If you decide to stop using online Converter, you should be aware that linked sites may have problems.
Before you proceed, always make a backup copy of the document.
Keep in mind that OpenOffice can open DOCX file, but not allow to edit it.

Warning

All of these methods are relevant for standard documents. Files with complex formatting can be converted with partial data loss.
If you are going to convert sensitive documents, avoid the online converters.
Advice 2 : How to convert file from word to pdf format
Text document created in Microsoft Word of any format can be converted to PDF with the help of various special programs or online Converter. Select the method of conversion depends on the further use of the document.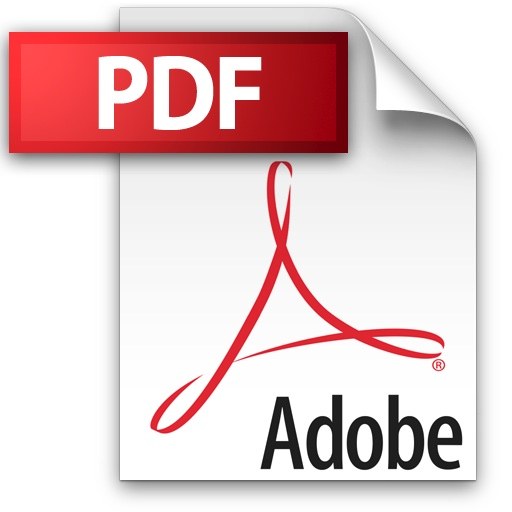 The PDF and its importance


A PDF (Portable Document Format) designed for the creation and distribution of electronic documents. It is a development of Adobe Systems. The advantage of PDF is that it reads all major operating systems without changing the content of the document and supports various vector and raster images, shapes, fonts, multimedia inserts and other information needed to display.

Today PDF is one of the most common formats for creating in an electronic form and subsequent reproduction of printed products in the Internet: magazines, books, advertising brochures, instructions, technical documentation, etc. In this format you can also save scanned copies of documents.

An important property of the PDF format for the author of a document is the ability to protect against unauthorized copying and editing of information, as well as securing copyright through the mechanism of electronic signature. In turn, the user gets all opportunities to interact with the content of the PDF files: reading, filling forms and signing the document, adding comments, bookmarking, text search, and more. .


Software to work with PDF


To work with PDF documents requires special software. Viewing, printing, and making annotations can be done with Adobe Reader, Foxit Reader, STDU Viewer and others.

To create or edit a PDF document (including ready to convert a text file from Word to PDF format), you need to use the appropriate program. It may be Acrobat from Adobe Systems or third-party software, like Foxit Phantom, PDF Factory etc. These programs after installation create a custom toolbar in MS Office applications (Word, Excel, Access, Power Point, Info Path, One note, Publisher, Visio).

Thus, to convert Adobe Acrobat Word file to a protected PDF file, you need to: open the Word file and choose the menu item "Create PDF in the Acrobat ribbon; in the dialog box that appears, select the "Protect PDF", and in the following window to set a password and assign rights to users to copy or edit the file. Next, click the OK button to assign the file a name and save it in the right place on your computer. The downside of these programs is a lot of weight and a paid license.

You can also download free programs to convert documents to PDF format, such as PDF Creator or Primo PDF. They are virtual printers. In order to access such programs need to call the print function from any application. The disadvantages of this include the inability to embed the media and also the recognition hyperlinks, and interactive forms.