Instruction
The question of whether it is possible to change sexual orientation is very ambiguous. Not to say that people cannot change sexual orientation, but it is also wrong to think that anyone can make. The possibility or impossibility to change the orientation depends on many factors: the causes of the orientation, the view of homosexual (bi - or homosexuality), the willingness or unwillingness of a person to change their orientation. And here it should be noted that one person's desires to change their orientation is far from enough.
For example, many women are annoyed that their husbands look not only at them but also at other women. And if the wife will blame the husband, he will answer: "I here at anything, it is the male nature, and I have nothing to do with it". Or he could at her to pretend not looking at other women - but no more. So, this is what is called "nature," or attraction.
Speaking about the sexual and emotional attraction, it is usually divided into natural and unnatural. Also the orientation can be divided into traditional ("normal") and non-traditional. However, it is not so simple as it seems at first glance. For example, which orientation can be attributed to bisexuality: traditional or non-traditional? Thus, the founder of psychoanalysis Sigmund Freud argued that all people are born with an innate bisexuality. And only in the process of development of the person becomes monosexual.
We can say that a person with a bisexual orientation was more "lucky" than homosexual. After all, he has the opportunity to enter into a relationship with a partner of the opposite sex, and not to go against his nature. Although this will not mean that bisexual orientation change to heterosexual. It will mean to give priority to relations with partner of the opposite sex.
Before attempting to change homosexual orientation, we must understand its causes: genetic predisposition, upbringing, psychological trauma, or even all together. In the case of acquired homosexuality, a homosexual can be a result of upbringing as a child of the opposite sex, a long finding of the child surrounded by people of the opposite sex, various psychological trauma, and other factors. In the case of congenital homosexuality, the child can feel like a person of the opposite sex, and the results of some studies, often in the blood of these children contains high content of hormones of the opposite sex. By the way, science is not yet able to give an accurate explanation of the causes of congenital homosexuality. And most psychotherapists and sexologists claims to cure congenital homosexuality impossible. Unless, of course, to consider non-traditional sexuality is a disease, not an individual feature of a person.
Indeed, there are cases change sexual orientation through psychotherapy. However, regarding the change orientation through psychotherapy while there is no unanimous opinion. In any case, opponents of the conversion (reparative) therapy consider it highly questionable and even dangerous for the psyche. In fact, this methods of reprogramming of the human brain, and how ethical it is - a very controversial issue. Given that in the past the techniques of reparative therapy have used methods such as electroconvulsive therapy (ect) and aversion therapy, using the evocation of nausea and vomiting with drugs with demonstration to the patient homoerotic materials.
Generally, opinions regarding change in sexual orientation depends largely on the attitude to it. Some time ago, homosexuality was considered a disease that should be treated by psychiatrists. Nowadays unconventional sexuality is no longer considered a mental disorder. Supporters of conversion therapy believe its a psychological disorder, which (again) you need to fix, and many religious people sin, with which to fight. Not to mention the homophobia, which says the fear of otherness. At the same time, many psychotherapists, sexologists and scientists believe homosexuality is nothing more than one of the spheres of sexuality. So all the great support gets gay-affirmative approach towards adopting your sexuality, finding inner balance and harmony. "Remember: no matter what your sexual orientation, the important thing is that it suits you" (Louise hay).
Useful advice
http://nauka-i-religia.narod.ru/gomosexual/kon-1.html an article by sexologist Igor Kon.

http://rainbowspectrum.wordpress.com/2010/04/06/%D0%B8%D0%B3%D0%BE%D1%80%D1%8C-%D0%BA%D0%BE%D0%BD-%D0%BE-%D0%BD%D0%BE%D1%80%D0%BC%D0%B0%D0%BB%D0%B8%D0%B7%D0%B0%D1%86%D0%B8%D0%B8-%D0%B3%D0%BE%D0%BC%D0%BE%D1%81%D0%B5%D0%BA%D1%81%D1%83%D0%B0%D0%BB/ - the article "Normalization of homosexuality" by I. Kon.

http://www.1gay.ru/therapy_stories13.shtml methods of psychotherapy.

http://flogiston.ru/articles/therapy/change_sexual_orientation - W. Throckmorton "Attempts to modify sexual orientation: ethical issues".

http://www.overcoming-x.ru/site/therapy2 -
Compare gay-affirmative and reparative approaches to therapy.
Advice 2: Sexual orientation: inborn or acquired
Sexual orientation is quite a delicate matter in politics of the whole state, and when discussing personal relationships. Some refer to such people positively, and others trying to reason with, and others accused, and many researchers are still arguing what is in society, the percentage of people with nonconventional orientation.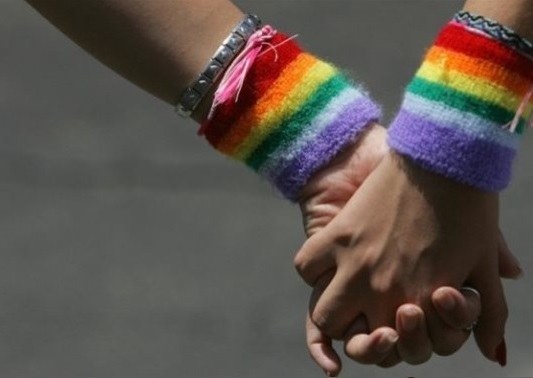 Instruction
Studies show that the appearance of the person with nonconventional orientation is possible as the effect of hereditary traits or conditions of fetal development in the womb, and the education of the person in society. That is, there is definitely only just acquired congenital or inheritance of sexual orientation.
It is known that in nature homosexuality is manifest among many species of animals. Therefore, it can hardly be considered a mistake of nature or a failure. In human society the chances of having a child with gay is 4-5%. That is true of homosexuals who were born with this quality on the planet more than red people. A sign is rather rare, and he appears not all people openly. After all, upbringing, family traditions are important as well. If a child born with gay, a very strict family and traditional environment, it is likely he will not even know what is gay, and certainly will not openly show their feelings.
Only about 10% of babies in the womb have a so-called "homosexual" gene. But at birth, he appears in about half of infants. Therefore, the issues of heredity in homosexuality is not as critical. Parents with a traditional orientation may have a son is gay, and Vice versa, homosexual father's high percentage of birth of the child is quite traditional. This same law applies even in a pair of identical twins that if one was born gay, doesn't mean the second will be the same.
But it is not only in the genes. If the embryo is a boy in the womb receives a higher proportion of female hormones, they can affect the orientation in the future. Often this effect occurs due to stress or hormonal treatment of the mother. Then at birth the child receives the body of a man, but the thinking and behavior of the boy may be female. Most likely such a child, as an adult, aware of my feminine side and become a homosexual. The same thing happens with the female foetus. If a girl gets too many male hormones during pregnancy, they may manifest in her further behavior.
However, all these changes - a genetic or hormonal manifested only a small fraction of the world population. Every human body contains both male and female hormones, but that does not mean that any person can switch from one orientation to another. Similarly, the features of male thinking is typical 10-15% of women, and female - 15-20% of men. But that doesn't make them gay or lesbian.
However, popular culture can greatly affect a person. Today, information spreads so quickly that many phenomena become widespread. If young men and women see every day that homosexuality is perceived as something normal, interesting and attractive, promote it in the anime, movies, TV shows, young people have a natural curiosity. Why not try if it is fashionable? A ban on this topic in a traditional society is perceived by young people as a kind of rebellion against the older generation, the desire to annoy his parents. Therefore, in today's society many see themselves as gays, in fact, are not being.