You will need
- flax seeds;
- laxative fruits zhostera ions.
Instruction
Take the time to do enemas. Of course, they are highly efficient but with frequent use, you can develop your body a sense of dependence. And instead get rid of the problem, will only aggravate it. Treatments using a mug Esmarch recommended about 2-3 times a month.
Most often constipation causes improper diet or a violation of water-salt balance. So go for foods with a high content of fiber. It's bread with bran, cabbage, cucumbers, tomatoes, beets, spinach, beans, prunes. Drink daily such fermented foods like yogurt, kefir, kvass, kumiss. Refrain from eating chocolate, white rice, coffee, strong tea. They inhibit peristalsis, as they have strong astringent properties.
For the normal intestinal motility drink during the day at least two to three liters of fluid
Constipation can occur due to non-compliance with the regime. For example, you have not had time to go to the toilet. Soon it is a habit, and your gut just does not understand that it is necessary to normalize their work. In this case, try every morning and afternoon to drink on an empty stomach a glass of water in small SIPS.
Do some exercises, especially strengthening the abdominal muscles.
You can receive help, turning to the doctor. You will prescribe prokinetics, can improve intestinal motility, or contact laxatives – candles or water-in-oil enema of small volume.
Use the recipes of traditional medicine. A teaspoon of flax seed brew in a Cup of boiling water and insist, wrapped a warm cloth, 4-5 hours. Drink not filtered infusion before bedtime.
A tablespoon of unground laxative fruit zhostera ions pour a glass of water and heat, bringing to a boil. For 2 hours insist in a warm place. Drink the infusion before bedtime.
Note
Before you can cure constipation, it is necessary to establish its cause. If constipation is caused by organic lesions of the large intestine, first is the treatment of the underlying disease. In some patients with constipation is the cause of this condition is the systematic suppression of the urge to defecate.
Useful advice
What to do when constipated. If you are convinced that the symptoms match the disease, should determine how to cure him. It is important to choose the most efficient and safe solution to the problem. This will help to cure constipation. Eliminate from your diet of fresh white bread, pastries, sausage, cheese, cocoa, fish. These products contribute to constipation.
Advice 2: How to cure constipation without laxatives
The use of laxatives in the treatment
of constipation
effectively, but gives short-term result. Their frequent use can become addictive, which an independent chair will be rare. So to get rid of constipation is possible by revising your diet and lifestyle.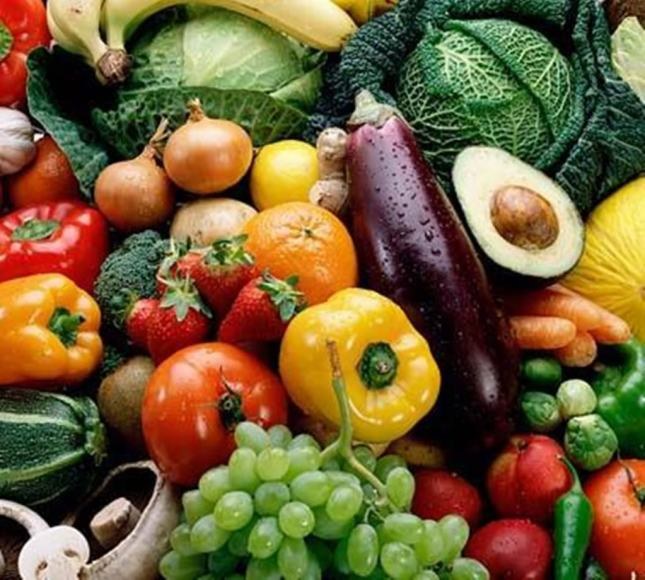 You will need
- boiled or mineral water;
- fresh yogurt;
- beet juice;
- cabbage or cucumber pickle;
- beets;
- prunes;
- buckthorn bark;
- flax seed and oil;
- olive oil;
- fruits;
- vegetables;
- greens.
Instruction
If you need to get rid of constipation, drink half a liter of fresh yogurt in small SIPS. Note date of issue: already a 3-day yogurt can be a laxative and firming effect.
Quick
bowel movement promotes a salad of boiled beets and soaked in hot water prunes, seasoned with vegetable oil, preferably olive.
Good laxative effect has a decoction of prunes, beet juice, cabbage or cucumber brine. Also useful decoction of buckthorn bark: pour 1 tablespoon of the crust 1 Cup of hot water, heat in a water bath for 30-40 minutes, strain, cool, bring the liquid volume to 1 Cup boiled water, take in the morning on an empty stomach and at night half a Cup.
In rare cases, you can do an enema: 1 tablespoon crushed flax seed (oats, barley) pour 1 liter of water, bring to a boil, drain, add 2 tablespoons of Flaxseed oil.
To cure chronic constipation, eliminate from your diet white bread, buns, burgers, sausage. Include foods rich in fiber: bran, oats, wheat germ, flour, tomatoes, cucumbers, zucchini, pumpkins, beets, carrots, cauliflower, broccoli, greens. Daily prepare fresh vegetable salad and refill them with olive oil.
Eat plums, apricots, apples, peaches, oranges, tangerines, grapes, prunes, dates, figs. At the same time, you should not eat fruits with astringent properties: persimmons, pears, blueberries, cranberries.
In dealing with constipation you have to drink plenty of fluids: 2-3 litres a day. The water itself has a good laxative effect, so drink simple or mineral water, fruit drinks, compotes, juices. Peristalsis enhances acidophilus milk, kumis, kvass. However, at the time of discard of strong tea, coffee and cocoa.
To start the bowels, in the morning fasting drink a glass of cold water in small SIPS. Can be used as a normal boiled water and mineral content of magnesium salts.
Do exercises for the stomach muscles, do the exercise "Bicycle". In the morning, before getting out of bed, massage the abdomen in a circular motion clockwise. During the day, try to move more, sit less, walk more often, go running or swimming, in General, lead an active lifestyle.