Instruction
White shirt can be returned in different ways. The most common of them is the normal
bleach
sold in any Department store. In order to bleach the thing in this way, add the bleach when machine washing to washing powder. The dosage for each bleaching agent has its own. It is specified by the manufacturer. Not to spoil a thing, see maximum washing temperature on label.
You can use the grandmother's method. Boil shirt with the addition of "White". This method is highly effective. However, the fabric with such a rigorous whitening will quickly wear out.
You can bleach a shirt with "White", even without boiling it. To do this, simply add to hot water as indicated on the packaging of proportion. Keep the item in the solution only a couple of minutes. Then rinse thoroughly in warm water. Then again down into the solution. After a minute, remove and wash in the usual way.
Try the bleach thing with ammonia. Dissolve in hot water to five tablespoons of alcohol. On the half hour put the white shirt. After that rinse well.
In addition, a white shirt, you can quickly and easily bleached using hydrogen peroxide. 2 liters of water take one teaspoon of peroxide. For best results, add a pinch of soda ash. For 20 minutes place the white shirt in the resulting solution. Then remove it and wash it in the usual way.
Note
Before using any chemical bleaching agents, carefully read the instructions for use. Otherwise you risk to spoil a white shirt.
Useful advice
All of these whitening methods can damage some synthetic fabrics. Therefore, in order not to spoil a thing, better take it to the dry cleaners.
Advice 2: How to wash white linen
White color is universal, it, like black, goes with everything. Only here to wash off the white stuff, unlike black, is often very problematic. White is stronger than the visible spots and stains. White cloth, over time, acquires a grayish or yellowish tint, adds to the aesthetics of things. To try to wash white linen a variety of ways.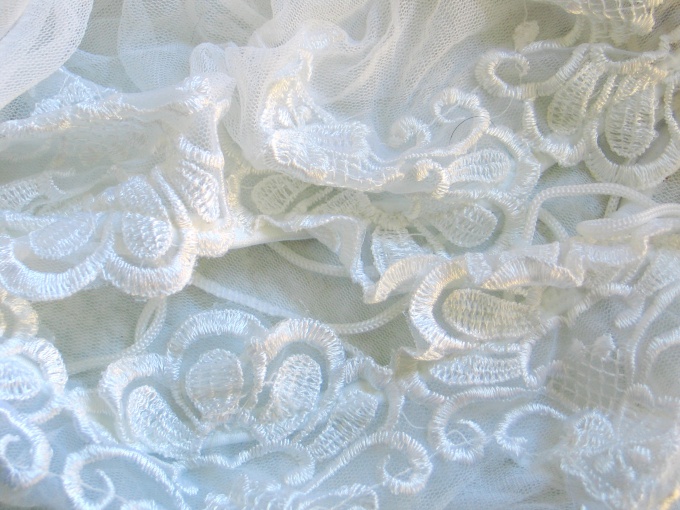 Instruction
First, consider what fabrics are made thing. Delicate fabrics require delicate handling, so Laundry made of delicate materials more gently (low temperature water, weak spin, etc.). Things made of thick fabric can be subjected to a more severe impact.
Use the special formulations developed by the manufacturers for washing white clothes. The chemical industry produces a variety of bleaching agents: special Soaps, powders, stain removers, bleaches. When choosing a product, pay attention to the degree of contamination of linen.
Pre-soaking helps to cope with many problems. Leave the white stuff for a few hours in soapy water, most of the dirt is then easily washed out. Using powder with blue pellets, ensure that they are fully dissolved in water, or on white linen will remain blue dots and spots.
If the traditional means did not help, use folk remedies. For example, soak the white socks for a few hours in a solution of warm water and 2-3 tablespoons of boric acid. Or 10 liters of warm water dissolve 2 tablespoons of bleach, 1 Cup of washing powder and leave in this solution the white linen for two and a half hours.
When machine washing, be sure to use not only detergent, but also add enhancers powder and special formulations for whitening, which will refresh the color or impart a barely noticeable bluish tint, which will make underwear visually whiter.
Boiling white linen gives good results. If you decide to boil the linen with bleach, remember that boil things only from a fairly dense fabric. Tolerate boiling linen and cotton. Stay tuned to the average ratio of the bleaching solution and the linen was 10:1, boil the linen not more than 30 minutes after boiling water.
For removing stains Laundry pre-treat soiled areas, special stain removers. Collars and cuffs of white shirts is also recommended to pre-process a special tool from stains.
Advice 3: How to whiten teeth at home with folk remedies
Teeth whitening can be very costly - you can spend thousands of rubles on visits to the dentist or the purchase of medical products and devices for self-bleaching. However, there are folk remedies that help to whiten your teeth at home with much less effort and financial investment.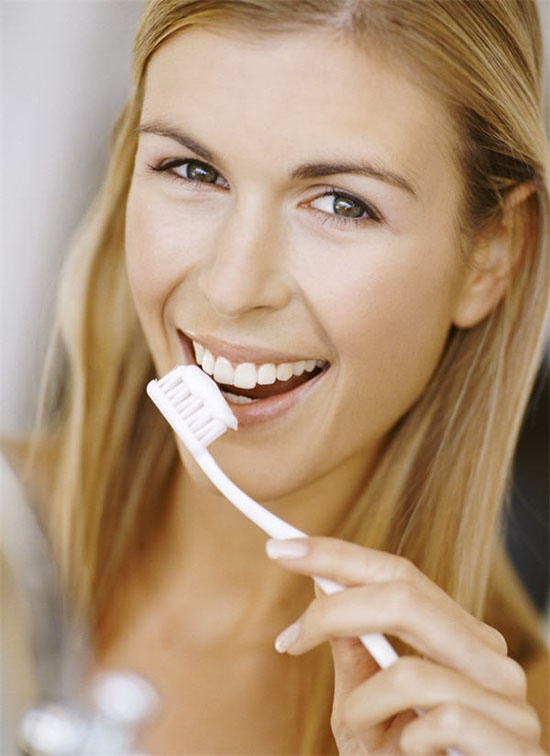 You will need
Soda
Toothbrush
Hydrogen peroxide
Instruction
To whiten teeth at home, mix a tablespoon of baking soda with a few drops of water so that the mixture of water and baking soda the consistency was like toothpaste. Gather the mixture with a toothbrush and brush her teeth. Let the paste remains on the teeth for a minute. Then thoroughly rinse your mouth. Follow this procedure daily and you will soon notice the results.
Whiten teeth with hydrogen peroxide. Use it as a mouthwash once a day. It not only kills germs, but also makes the tooth whiter.
Try to use a mixture of baking soda and hydrogen peroxide to make a whitening toothpaste in case you could not make the teeth whiter by using two ways described above.
Note
Beware of the popular ways to whiten teeth using strawberries, Apple cider vinegar or honey. Maybe teeth whiten you manage, but you are hopelessly spoil the tooth enamel.