Instruction
Fleece fabric made of synthetic fibers (polyester is one hundred percent) and, like any synthetic, requires careful attitude. Enough washing at 60 degrees C, and a fleece thing can be considered lost forever.
Wash fleece in lukewarm water (recommended temperature of 30 degrees). This can be done manually, ordinary soap. If you soak things in water, the Laundry doesn't require much effort – contamination with fleece "moving away" very easily. You can wash fleece items in the washing machine on the gentle cycle for synthetic or delicate fabrics without pressing, using a gentle detergent or a special detergent (for example, Thanks to the Sport Tex Wash&clean or Nikwax Tech Wash).
Outerwear fleece (jackets, hoodies, overalls with water-repellent impregnation after washing can be rinsed in a special solution, restoring water-repellent properties of the fabric (for example, Nikwax Polar Proof).
After washing, things made of fleece can not squeeze or twist. Just allow to drain water and carefully straightened, hang on the rope for drying (clothes can be hung on a hanger) and dry at room temperature. Do not dry the fleece on the battery or in the washing machine: warm air is also detrimental to the tissue, and hot water. Don't be afraid that the drying time will be long: just washed things will dry in a matter of hours. Iron the fleece is impossible.
Note
Do not wash the fleece powders with bleach or other aggressive additives and do not use chemical stain removers. It is also not recommended to put fleece stuff dry cleaned.
Advice 2: How to wash quilted jacket
Quilted jacket is in the wardrobe of almost every girl. Still, comfortable, lightweight, warm and very beautiful – perfect for autumn and winter, damp and cold. Of course, many have a question – how to do Laundry.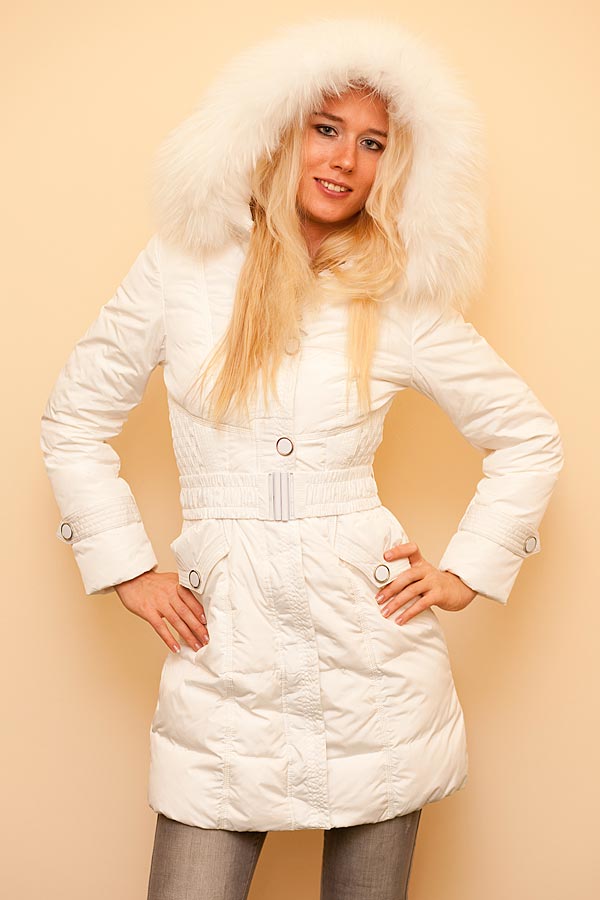 Instruction
Don't be afraid to wash quilted jacket in the washing machine – the widespread belief that it can damage the structure of synthetic insulation is unfounded. Polyester does not deform when in contact with water, does not lose its properties and does not come off the lining. To wash this jacket preferably at a temperature of not more than thirty degrees, not using powders or liquid detergents containing bleach. This will help protect the padding from damage, and the fabric of the jacket from white streaks.
It is also not recommended to soak the jacket before washing in the washing machine. If it has spots, then it is better to prewash separately. For Laundry in the washing machine, you must choose a gentle or delicate cycle. Drying and pressing is not recommended. If the cloth jacket of dark color, preferably rinsed it several times – this will help to remove lint. Another tip for the washing machine – place the jacket in a fabric bag – this will help avoid tearing the tissue.
Quilted jacket can be washed by hand, again, not soaking and not bleaching it. Water for hand washing shall have a temperature not exceeding 50 ºC. For always stains, use an ordinary (preferably soap) and the sponge you use to wash the dishes. Of course, such a brilliant result as when washing in the machine, you are unlikely to achieve. Rinsed the jacket several times, changing the water after each addition. Pressing should be very carefully, not much twisting.
Of course, after washing, should be a question about how to dry the quilted jacket. Of course, it is desirable to lay it on a towel on a flat surface, however, if you do not have this capability, and you can hang outside (or balcony), latched on to a rope pegged in the shoulders or hood. After the jacket dry, it can be ironed. When Ironing, use a fabric-lined and low-temperature regime.
Advice 3: How to wash 100 polyester
The polyester may have a very different texture to resemble cotton or silk, to be thick or thin and airy. However, tissue from different types of polyester fibres possess some similar properties. They are resistant to wear, a little rumpled, sensitive to high temperatures. Polyester things are easy to erase, however, it is necessary to observe some rules.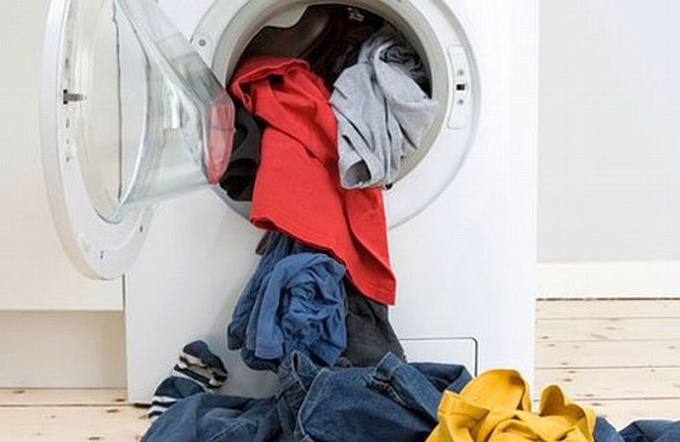 You will need
- washing powder or liquid detergent;
bile soap;
- fabric softener.
Instruction
Before washing, examine the inner label things. It is not excluded that the wet processing is generally contraindicated to her. If you find the icon with crossed-out basin, not to take chances. The thing is hopeless to sit down or severely deformed. Most likely, she needs gentle dry cleaning.
If the label indicated that the only possible hand wash, prepare a solution of warm water and washing powder. Look at the color of things – the dark clothing is better to process funds for black fabrics, white washable powder with optical brighteners. Polyester fibers are easily deformed when exposed to high temperatures. So don't erase things from polyester in very hot water and never boil them. The ideal temperature for washing is 30-40 degrees.
If your clothing shows a machine washable, select an appropriate water temperature is 30-40 degrees. For not too polluted things fit a quick wash. If the clothes are stained, the cell machinery can add a soft detergent. Make sure that its labels have permission to use for all types of fabric. Do not wash together white and coloured items, even if you think they won't come out.
Collars and cuffs of shirts and other contaminated sites before placing in the machine can be faded with gall soap or special liquid. Do not RUB the fabric too hard. Apply a little soap, spread it over the surface. Put the thing in a few minutes, then wipe again, rinse and place into the drum of the washing machine.
If you don't want a long ironed blouses or dresses made of polyester, do not dry them in the washing machine drum. Washed thing hands wring and hang on a hanger, placing them over the bath to dripping water. After drying in the straightened condition thing you can wear without Ironing. During the rinse, add water conditioner – it will make the fabric more pleasant to the touch and remove the excess static electricity.