Instruction
The choice of the method for any profession depends on the nature of the profession itself. Of course, the rating of prestigious professions educational activity does not occupy the first places, however the level of development of the country depends primarily on who and how teaches and educates teacher. This means that to choose the profession of a teacher should be calling.
In educational institutions train specialists not in a particular profession, and in the direction of specialization. So if you chose teaching, you should understand that the teacher of the Russian language is a specialty, which can be obtained at the faculty of Philology.
In deciding a field of study, proceed to the next stage — the choice of educational institution, which prepares specialists for linguistic disciplines. Find out which school subjects need to pass in the form of unified state examination for admission to the faculty of Philology. As a rule, except compulsory Russian language and mathematics, universities accept the results of the exam in literature, mathematics or history.
The state educational standard of the Russian Federation provides for two systems of higher professional education — the training of specialists and bachelors. Both systems are equivalent, but between them there are a number of differences. Specialist receives specific skills, for example a teacher of Russian language and literature, and studying 5 years. The bachelor degree provides the graduate a wider choice of occupations, but does not provide specific qualification. This is
the second educational
level, training period is 4 years. To complete the formation of the third final level, you have to spend at least another two years in grad school.
In addition to choosing a University of higher education, you should determine what form of education best suited for you: full-time, part-time, evening or external. As a student-"student", you can find a job in the school (e.g., counselor, or assistant school librarian) to get acquainted with the educational process "from the inside".
There are teachers ' colleges, colleges where you can receive special secondary education. The advantage of this way of obtaining the profession that desire to become a teacher for study or stronger, or disappear, and then the graduate will be able to choose a University other specializations.
Completed tertiary education to create intellectual product — the thesis. It describes a professional qualification. After graduation you will receive a diploma of complete higher education, which will indicate your education and profession, as well as the subject of the thesis. With this document, if you decide to work in a school, you can successfully find a job.
Advice 2 : How to become a teacher
Do I need to have a teaching degree to become a teacher? Serving teachers?
In order to become a primary school teacher, it is enough to enter normal school after the 9th grade and successfully finish it. To teach in high school, one school would be enough - need higher pedagogical education. The majority of teachers in schools and kindergartens, have a special education. The easiest way of obtaining teacher education – pedagogical Institute, but, fortunately, this path is not the only one. Having graduated from any higher institution, the graduate is eligible to teach in other educational institutions that are 1-3 levels of accreditation. For example, programming specialist may go to work in a school as a science teacher.



If you are just want to become a teacher in the school, and aspire to teach at the University, you will have to finish graduate school. There are occasions when teaching does not require any academic degrees or diplomas of prestigious universities – you just need to own thoroughly on the subject I would like to teach. Often, as students, some professionals work part time tutoring, helping students or classmates lagging behind in some subjects of the General course. Here can be anything – mathematics, chemistry, physics, foreign languages, it all depends on your preferences and skills. As you achieve success in your chosen field a part time job can develop into a major profession – after all, every new student helps you to gain valuable experience, to improve, to master modern teaching methods. In the future, it can also help you when applying for any prestigious specialized courses.



You can go the other way – become a business coach. To do this quite simply seek to expand their professional opportunities and also to acquire additional skills and not be afraid to try your hand at a new career. Often business coaches be employees, which the user instructed to share the secrets of their successful work in the company of their colleagues. Sometimes this activity becomes their main role.












Advice 3 : You need to teach
The desire to share knowledge with people you can implement, starting in teaching. To achieve this goal there are several ways. The important thing is to obtain a special education, which gives the legal right to become a teacher.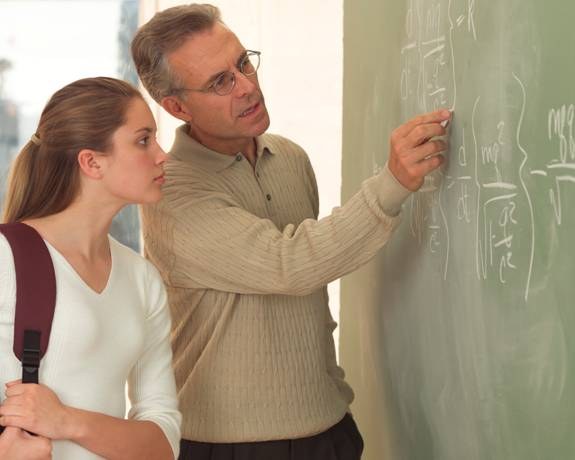 The first thing you need to understand what teaching activity would you like to do. Is this teaching the younger pupils, older pupils or students. Maybe you want to teach the basics of the profession adults.

In each case there is your way to begin to teach. To become a primary school teacher who can get special education in school. To do it can anyone after 9th grade.

High school everything is more complicated. Here knowledge acquired in school is not enough. You need to get a higher education. At least one. It is desirable that it was a teaching INSTITUTION, but if you have any other higher education, the road to school you open. The main thing — it is excellent to understand the subject you will teach. For example, graduates from technical institutes may apply their knowledge in practice, he began to teach physics or computer science in school.

But to teach in higher education, will have to get additional education at the master's degree. Without diploma of graduation you will not be able to lecture yesterday to students. Of course, to begin to teach, you can not get a specialized education. If you are fluent in something, you can tutor or to explain the material lagging classmates. Subsequently, you will be able to enroll and graduate from specialized courses because you will have important skills in students.

To teach not only at school. Today is very promising is the work of a business coach. This is an opportunity to teach people how to make a career. In order to begin to teach the basics of the profession, you need to be a successful employee, to have experience, to constantly improve and gain more skills.