You will need
Borax – 2 tablespoons
Onion
Sour milk
Baking soda
Glycerin
Instruction
Before you remove the markings clean the entire thing, clothes brush. Then dampen the cloth around the stain with warm water. It will protect your thing from halo, which is very difficult to remove after cleaning.
Dissolve borax in 600 ml of warm water. This solution will help to remove markings with cotton and linen fabrics. Wipe the stain with a clean cloth under running cold water. Then soak in a borax solution and gently RUB until the stain is gone. After processing, thoroughly rinse the thing in warm water.
White linen and cotton things can be saved, leaving overnight in a solution of water and sour milk. By morning, the light spots will disappear.
Markings with fine silk cleaning using a slurry of water and baking soda. Apply paste to stain and leave until dry. Thing then rinse in cool water.
Light scorch marks from an iron or the cigarette can be removed with sliced onions. Just wipe the stain with a half of an onion, until the disappearance of spots, and then wash it spoiled thing with any means for delicates. But be careful when handling dyed the things they can change its color under the influence of onion juice.
If you hurt thing can not be washed, for example, expensive silk scarf, you can use the glycerin solution. Dilute glycerin in warm water in proportion 1:1 and leave on the fabric for two hours. Then clean off with a sponge dampened with warm water.
Useful advice
Padalino from cigarettes on the carpet, you can remove fine-grained sandpaper. RUB the stain in a circular motion until the stain will not come off.
Advice 2 : How to remove scorch marks from iron
The scorch marks from iron – that can be offensive? Pat's favorite white blouse or bright skirts, and then... got Distracted for a minute. Came back and the light fabric yellow podpaliny. Yellow? Well, well... It's not so bad, you can try to get this spot and save the thing.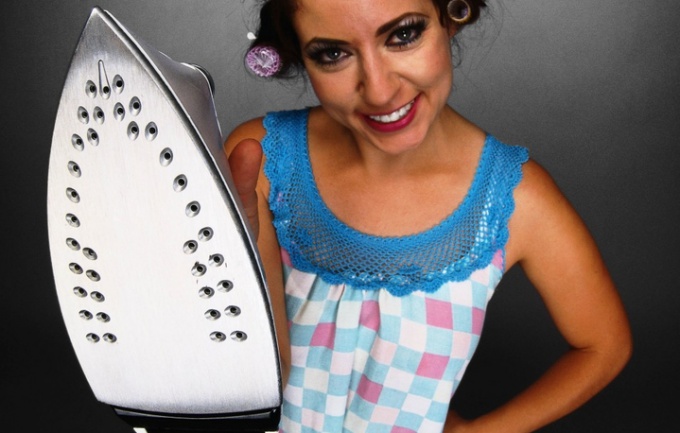 You will need
Sour milk
The borax solution ( tbsp to 1 Cup water)
Lemon
Powdered sugar
3% solution of hydrogen peroxide
5% solution of ammonia
Instruction
Preparations for the removal of stains.
Any product before cleaning, be sure to treat with the vacuum, then brush. Dampen the cloth with water. Because of this, you protect the fabric from the formation of streaks, which is very difficult to remove.
Check the colour of the fabric. RUB the prepared solution of fabric in an inconspicuous place, or on the inside of clothing.
A very simple way to restore the whiteness of your clothes, singed iron. Dilute sour milk in half with water. Soak the prepared thing in this mixture and leave overnight. In the morning rinse thoroughly.
Helps to remove light stains hydrogen peroxide. Just dilute the peroxide with half water and wipe podpaliny. Hang the clothes in the sun. After drying, clean the area where the stain brush. Finally, rinse thoroughly in cold water.
The peroxide and ammonia to help clean the plain things. Colored clothes will save the borax solution. Simply wet the stain with the solution, RUB it and then wash with a mild detergent.
To save white linen and cotton fabrics, you can use bleach. Dissolve 1 tsp lime in a glass of water. Save the item is pre-wet. Wipe the stain with a solution until then, until it disappears.
But this method is not suitable for the undyed wool. Knitwear from undyed wool yarn wash with solution of 3% hydrogen peroxide and 5% ammonia, mixed in equal parts. Then dry with a warm iron.
Advice 3 : How to get rid of grease stains on clothes
Many people are mistaken in thinking that to get rid of greasy stains on clothes can only professional dry cleaning. This is the most simple and easy method. But do not hurry. Get stains from clothing can be in the home.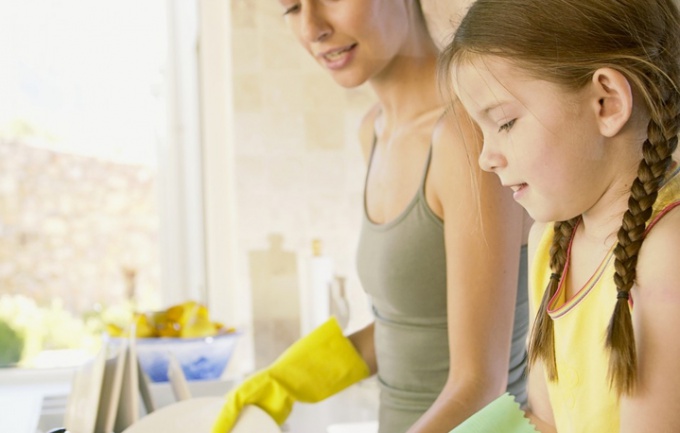 Instruction
To remove fresh grease stains from light fabrics, it is necessary to sprinkle the contaminated area with chalk, or white clay, leave on for 3-4 hours and then wash the thing with powder.
For removing greasy fresh spots with dark clothes must be ironed with a hot iron spot through the tissue paper up until the stain is gone.
To remove old grease spots from wool clothing with the help of petrol or acetone. This requires a small amount of solvent applied to the stain and leave for 2 hours, and then ironed with a hot iron through the tissue paper until complete disappearance of the spots.
Greasy stains from wool fabric, you can still remove if the drop on him 3-4 drops of alcohol, cover with a soft cloth and ironed to goracici iron.
Grease stains from silk or fine wool fabric can be removed if immediately sprinkle them with talcum powder and leave for 10-12 hours. Then talc to shake, and the place where it was slick, ironed with a warm iron.
To get rid of greasy stains on light silk can be moistened them with heated alcohol, and washed in warm water with detergent.
To remove grease stains from clothes can be, if immediately sprinkle them with salt and dry, then sprinkle again. To do this up until the stain is gone.
No less effective means to remove oil stains from clothing are commercially available special compounds – stain removers.
Useful advice
Cleaning grease stains on clothing must be implemented from the edges to the centre of the stain, placing it on a soft cloth.
Advice 4 : How to clean grease stains
To put on clothing or a tablecloth spot of grease in the household, this happens quite often. The culprits of such pollution can be not only animal and vegetable fats, some household items (e.g., candles and clay), but such insidious materials, like oil paint or linseed oil. It is necessary without postponing to wash greasy spots, otherwise then to put thing in order will be much harder.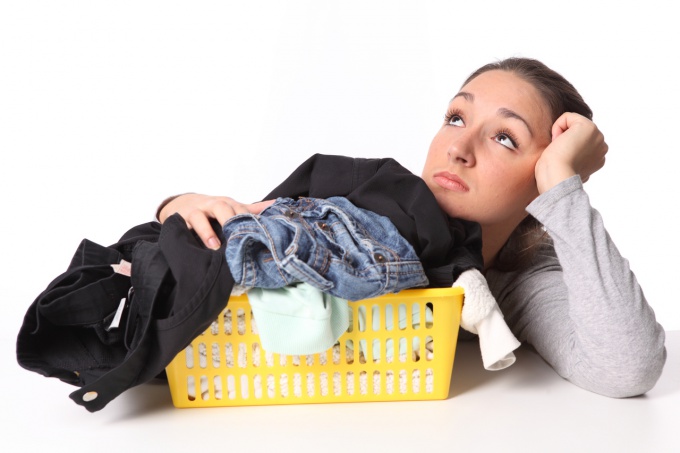 You will need
Warm water and soap;
absorbent powder;
- pan;
absorbent paper;
- iron
- clean rags;
Vata;
- press;
brush;
- organic solvents;
- mustard;
- containers to prepare cleaning solutions;
- sieve;
- ammonia;
- vinegar;
- vaseline, visceral fat or glycerin
Instruction
Try immediately after contamination to wash forspotgoes fat product in warm soapy water. While the stain is fresh, so you can remove even oil paint. However, the possibility of immediate washing is not always possible.
Use any absorbent powder will absorb the grease of vegetable and animal origin with the surface of the fabric, if the contamination is not time to date. As the absorbent means you can take a choice of crushed chalk, potato starch, talc or baby powder, burnt magnesia, and even a red-hot river sand.
Heat in a frying pan absorbent for better cleaning effect. Then pour the heated powder from the back and front sides of a dirty place, cover with 2-3 layers of paper with an absorbent surface of a blotter, napkin, toilet) and push something heavy. It is best to keep the press all night and in the morning a good shake the thing and thoroughly clean it with a linen brush.
To clean greasy spots "hot pursuit" very good mixture of absorbent substances with any organic solvent. Take what is at hand: for example, acetone, white spirit, turpentine, purified benzine or chloroform. Mix liquid slurry of powder and solvent, and lubricate the spot. After 5-6 hours, wash the thing in warm soapy water.
To remove new and old stains grease helps the first assistant housekeepers household ammonia. Put under the front part of the stained fabric folded clean cloth and wipe dirt from the inside with cotton wool soaked in ammonia. Then lightly wash the product in warm soapy water or iron, the former site of the contamination using absorbent paper layer.
Be careful using solvents on the delicate tissues! Before cleaning, first test the product on an inconspicuous area of the product. You can use a less aggressive material on hand. For example, using well cleaned silk and virgin wool. Dissolve 200 g of dry powder in water to obtain a homogeneous slurry and pass it through a sieve in a bucket of warm water. In a few hours wash over thespotagain thing using prepared mustard infusion of three doses. Into the water to rinse hair, add 5 grams of ammonia, and silk things, the same of vinegar.
Harder to bring dirt from oil paint, varnish, lacquer and resins. Old stainsleft by the finishing materials, it's best to lubricate with vaseline or interior fat to soften. You can also use warmed glycerin. After half an hour remove the body weight and take the spot from fat solvents, which you have at hand. Well proven mixture of chemicals such as benzene and acetone (1:1) or turpentine, ether and ethyl alcohol (2:1:10). To make things more attractive, after cleansing stains is recommended to wash it completely and thoroughly rinsed, first in cold, then in warm water.
Useful advice
If you are often faced with the fatty stains, prepare for the future ready cleaning agent, which is popularly known as "petrol soap'. It must be dissolved in the gasoline (about cups) teaspoon of rubbing alcohol. The mix needs to be mixed and add a teaspoon of ammonia solution (25%). Store "liquid soap" along with other household chemicals in a tightly sealed bottle of opaque glass.
Advice 5 : How to take a spot on synthetics
Synthetic fabrics have high strength and fastness. Unlike natural fabrics, they do not shrink. When removing stains it is necessary to consider the properties of textiles, and the origin of contamination.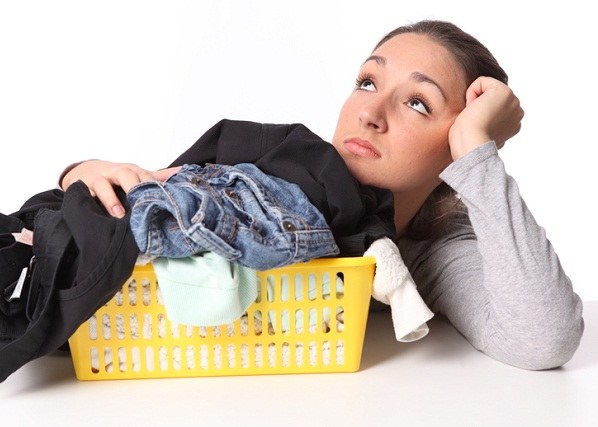 You will need
- absorbent paper or paper towels;
- denatured alcohol;
- refined gasoline;
- tooth powder;
- ammonia;
- salt;
- alcohol;
- hydrogen peroxide.
Instruction
Fresh stains from fat are removed with a flat iron. Put the contaminated area several paper towels or blotting paper. Do the same with the right side of the fabric. Swipe the stain is not very hot iron. The fat will remain on paper. Wipe the stain with a cotton swab dipped in denatured alcohol. Then wash the product in warm soapy water and rinse under running water.
Stains from vegetable oil, wipe with a cotton swab dipped in clean gasoline. It can be purchased at the hardware store. Wash the product in warm soapy water and rinse thoroughly under running water.
Grease stain sprinkle tooth powder, cover with a paper towel and iron with a warm iron. This way you can quickly get rid of pollution.
Stains from chocolate, cocoa and coffee are effectively removed by using ammonia. Blot the area of soiling and leave it for a while. Then wash the product in warm soapy water.
Fresh stains from coffee sasteria in salted warm water and rinse in cold.
Dirt drops do not immediately remove from clothing. Wait until it dries and brush. Clean stains with a weak solution of borax and rinse the product.
Stains from lipstick can be removed using alcohol. Moisten a cotton swab in the liquid and DAB the soiled area.
Stains from hair dyes are removed with a mixture of hydrogen peroxide and ammonia. Take 1 teaspoon solution per Cup of warm water. Moisten a cotton swab in the solution and blot the stain. Then wash the product in warm soapy water and rinse in running water.
Note
Before using any tool, test it on an inconspicuous area of the product. If the fabric did not change its properties, feel free to skip to the removal of stains.
Advice 6 : How to clean a trace of iron
If clothing was formed from traces
of iron
, do not hurry to part with it. In most cases, such contamination is amenable to excretion. You can bring clothes in order using simple tools.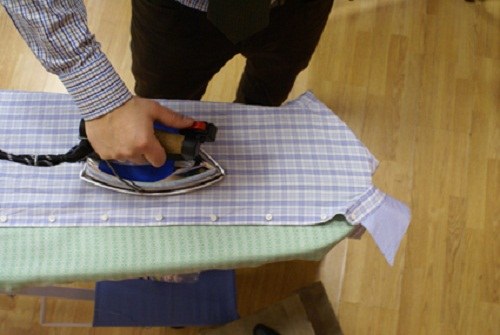 You will need
Chlorinated lime, onion, borax, yogurt, hydrogen peroxide, ammonia, lemon juice, powdered sugar, newspaper.
Instruction
Use bleach to remove traces of iron from cotton fabrics. Mix 1 teaspoon to a glass of water. Then moisten a cotton pad and carefully apply on the damaged area of the garment. Rinse the cloth in running water and wash as usual.
Peel the onion and grate on a coarse grater. Apply the resulting slurry on pollution and massage in a circular motion. If the fabric is badly damaged, leave the onions for a few hours. Then wash the trace of the stain under running water and wash it. This method is ideal for cleaning colored fabrics, except silk.
Prepare a weak solution of borax. To do this, stir in a glass of water 1 tsp funds. Soak a cotton pad in the liquid and DAB the stain from the iron. Leave for a few hours. After rinse and wash clothing in warm soapy water.
Remove traces of iron from the linen fabrics in the following way. Pour into the bowl with the yogurt and water, taken in equal proportions. Soak the tainted garment in the solution and leave overnight. After this time rinse the thing and wash it. Instead of yogurt can use sour milk. It also creates a slightly acidic environment, which helps to eliminate the tan.
Mix 3% hydrogen peroxide and ammonia in the ratio of 1:1. Then carefully apply a tainted place clothes with a cotton swab dipped in the solution. Leave the fabric to dry completely. Wash clothing with detergent for stubborn stains.
Apply on the damaged area of the clothing with lemon juice and sprinkle with powdered sugar. When the fabric is completely dry, remove it on the wrong side. Rinse the trace of the stain under running water and wash it.
Put clothes on the Ironing Board. Cover the contaminated area with paper and iron a warm iron. Repeat a few times. Be extremely careful, a typographical paint can leave unpleasant traces and even more will ruin the fabric.