You will need
Mixer or blender with the framework attachment.
Instruction
For
whipping
fit cow's
cream
of at least 20% fat. Cream of low fat content, you simply can not wsbase.For whipping cream use a mixer or blender with one or two framework corollas. You can also use a hand mixer.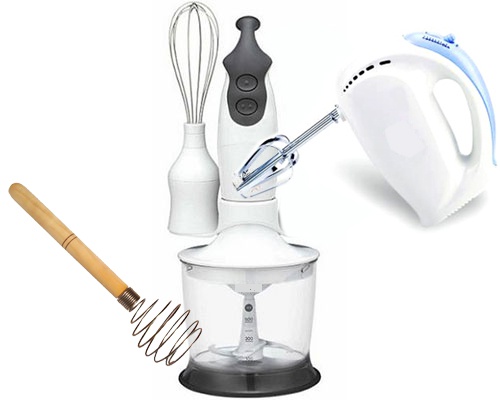 Before whipping, chill cream in the refrigerator.
Start whisking the cream on the lowest speed. Gradually increase the speed of whisking.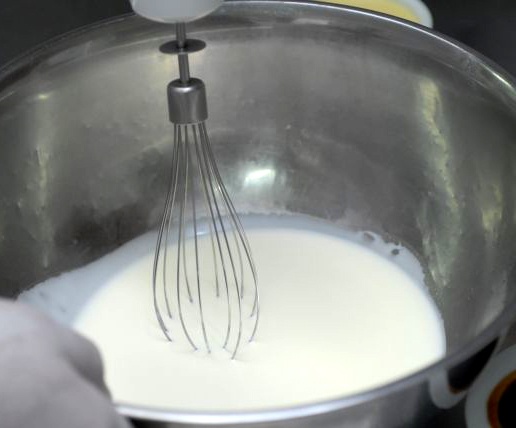 If the recipe in whipped cream you want to add sugar, then introduce it gradually in the process of whisking in small portions. Better yet, if instead of sugar you'll use powdered sugar. It does not weigh down the whipped cream and dissolves easier in them.
As soon as the cream whipped in a solid foam and retain their shape on the beater, the beating must stop.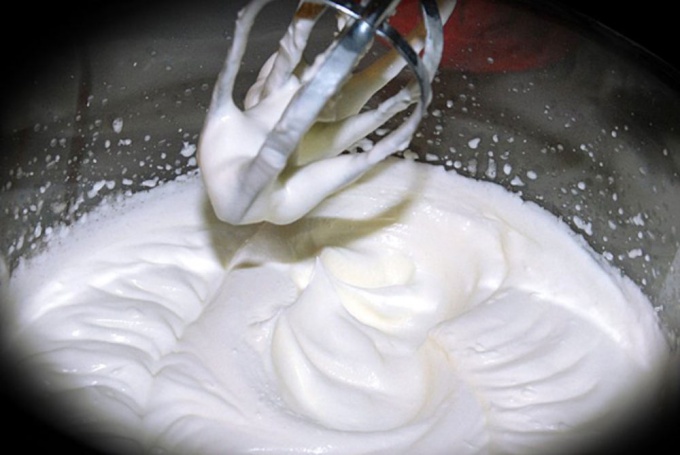 After the whipping, place the cream in a pastry bag and use for decorating cakes or making desserts. Properly whipped cream keep its shape and not collapse.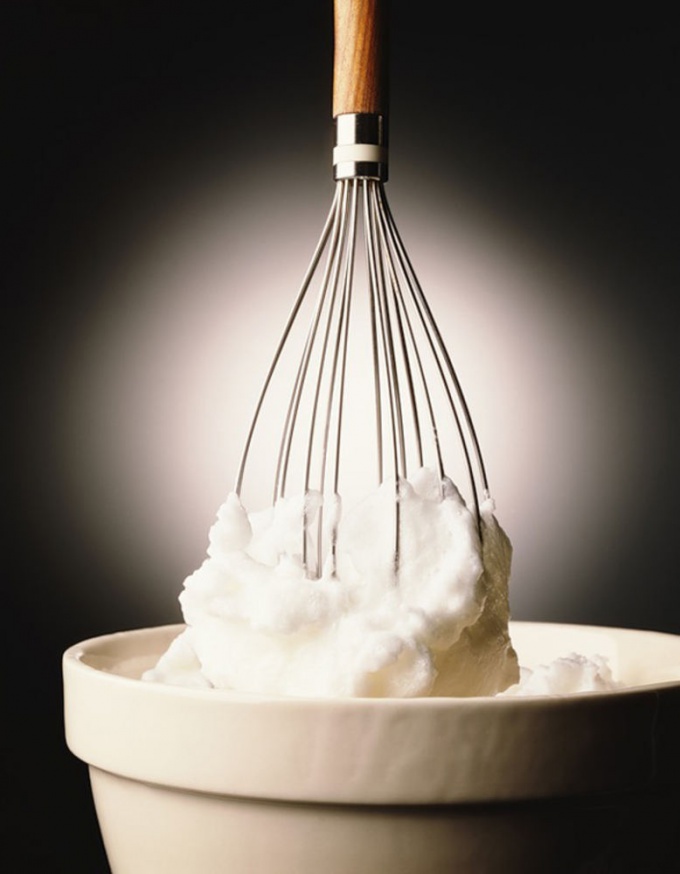 Note
Do not overdo it with whipping cream. Intense speed, whipping or excessive procrastination can cause you whip cream into butter.
Useful advice
Some pastry chefs before whisking in the cream add a small pinch of salt — so the cream faster and easier to get whipped.