You will need
- 5 tsp. of dried cream;
- 150 g cream for whipping;
- 1 glass of water;
- 1 Cup of milk;
mixer.
Instruction
Prepare a mixture for whipping of the cream: put in a glass 5 teaspoons of powder, add a little cold or warm water and stir. Gradually add water to fill the glass, stirring constantly (the fat content of the mixture shall not be less than 33%).
Use dry cream for whipping: add 150 grams of a mixture of a glass of milk according to the instructions on the package, stir until smooth. Note that in mixes for whipping no natural ingredients, they are nice and quick to prepare, but the taste will largely depend on milk.
Cool the resulting mixture in the refrigerator. Two minutes before whipping put them in the freezer, but be careful so they do not freeze, otherwise the cream will not be whipped. You can put chilled bowl with the mixture on ice. Also, one or two minutes put in the freezer beater and the capacity of the mixer.
Install the low speed and beat for three to four minutes, then increase the speed one notch, beat three minutes and move to the next speed. When the mass thickens, gradually reduce your speed of whisking. Check the consistency by lifting the beaters of the mixer over the capacity: if the cream does not fall from the end and form a cap, then they are ready. Put whipped mixture in the refrigerator.
Prepare a simple dessert with whipped cream: buy a ready-made molds for cakes of puff pastry, put half a teaspoon of jam at the bottom of each ramekins, fill them with the whipped cream and garnish with currants, raspberries and blackberries, sprinkle with grated chocolate or decorate with candy beads.
Use whipped cream for desserts with fruits, berries, chocolate, caramel. The desserts, in turn, perfectly match with coffee. Apply separately to the tea whipped cream and hot muffins.
Advice 2: How to whip cream
Whipped
cream
can be used as a standalone dessert, they can decorate and fill cakes and pies, they can be used in the preparation of ice cream. But instead of air, the lush Goodies you can get oil, if you do not know some secrets.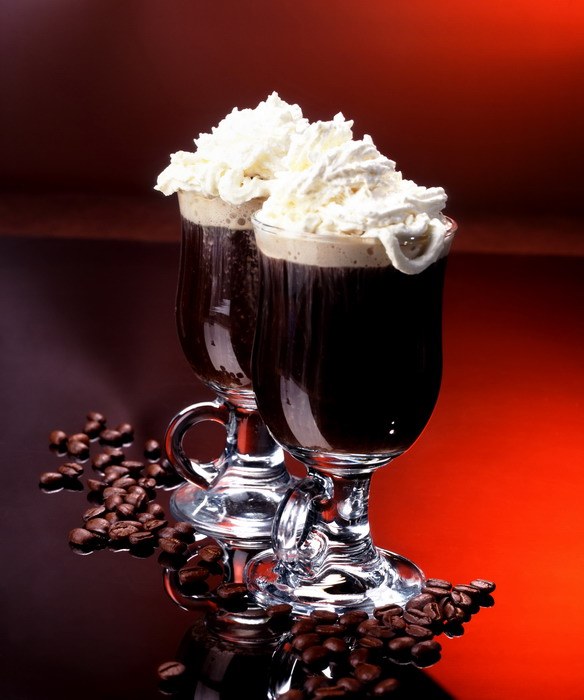 You will need
cream 30% -33% 500 ml;
powdered sugar 50 g;
vanilla sugar (powder) 5 g
Whipped cream with condensed milk:
cream 38-42% 350 g;
sugar-half Cup;
Bank of condensed milk.
Chocolate ice cream:
chocolate 100 g;
sugar 60 g;
milk 100 ml;
cream 250 ml.
Instruction
Cream from different manufacturers are slightly different, try the product several brands and choose the ones you like best. Look at the composition of the cream, it is better to buy those that do not contain additives and fillers. The product must be fresh, if it soured, airy dessert will not work.
Before preparing the cream to cool. They should stand at least six hours in the refrigerator, and in the summer you can leave them for a day. All the items and utensils that will touch the product, also cool.
Take a large bowl and pour into it the ice, add a little cold water. In large pot put small, in which you'll be able to whip. Pour the cream into a bowl. Use thin frame blender or food processor. It is possible to act manually with a whisk. Start whisking at the minimum speed of the device, gradually increase the speed.
Instead of sugar is better to take the powder. Pour it in a thin stream while whisking. When you see the cream hold shape, not dyed, finish work. Add the vanilla sugar to impart a delicious flavor to the dessert.
If you add cream, condensed milk, will make for a great cream that you can apply for a layer of cake. Connect the cream with half Cup of fine sugar. Beat the products with a mixer. When the mixture starts to thicken, add the condensed milk (natural, no added vegetable oil, manufactured according to GOST). Beat the mass until the formation of a strong thick foam.
Ice cream lovers will appreciate the delicious dessert that you can make for yourself. Chop chocolate, place in a bowl and dip dishes with pieces of the product in hot water. When the chocolate melts, add twenty grams of sugar, one hundred milliliters of milk and stir. Whisk the cream, powdering them in the remaining sugar. Connect the chocolate mixture and whipped cream. The resulting mass freeze. Instead of chocolate use cocoa powder and sugar (40 grams of each ingredient).
Advice 3: How can I replace the cream in recipes
If you decided to experiment in the culinary field and you need a replacement for cream, must look for it based on the initial composition of the meals. Have a little cream counterparts, but if you know in what proportions they are to be replaced with sour cream or milk, you can cook a dish no worse than in the original recipe.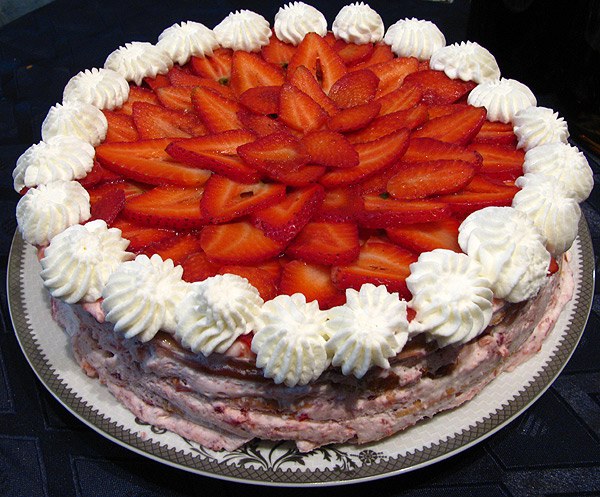 Cream is the top supernatant layer of milk. Even the most heavy cream is a liquid. Air they become, thanks to the whipping. But not all recipes call for whipped cream.


Dishes with cream


First and foremost, the cream used to prepare a variety of desserts. It can be cakes, pies, cheese pie and just as sweet pulp of berries and dairy products. In this case, whipped cream

Besides replacing the cream can be used in recipes for sauces that are added in salads and in meat dishes. In such recipes the cream is boiled with spices.


Replacement for savory dishes


The easiest way to take milk instead of cream. This option would be good, for example, in the recipe of the sauce "Bechamel". You need to melt 50 g of butter, pour into it the same amount of flour and fry it to a walnut shade.

Then small portions enter 1 liter of milk, carefully stirring the sauce. Boil the mixture on low heat for 5 minutes (to thickens and add a pinch of salt, nutmeg and black pepper, and 2 tsp sugar. The composition of the drain, then put back on the heat and bring to the boil and add 50 g of butter. This sauce can be added to potatoes or meat.

If you add the "Bechamel" more sugar (3/4 Cup), and finally add 5 beaten egg yolks, then it can be used for desserts. In addition, for the preparation of thick sauces often taken fat sour cream instead of cream, and kefir, fermented baked milk or unsweetened yogurt. These same ingredients can be put in the dough.


Replacement for desserts


Cakes and cream always look appetizing. When we have no cream, you can apply other components. If done correctly, the dessert will taste as good as in the original recipe.

You must know that sour cream instead of cream can kiliti. To avoid this, you need to choose home fat fermented milk product with a strong oil taste. In addition, in the whipped cream you want to put more sugar.

You can substitute the cream with condensed milk. It is perfectly whipped and looks at the desserts not worse. Only this product is better to acidify with lemon juice, so the taste was not cloying. 2.5 tbsp of condensed milk, you need 1 tsp of lemon juice.

Open for recipes of desserts such as soufflés, you can take milk instead of cream, mixed with the oily stained cream cheese and powdered sugar. 500 g of cottage cheese takes no more than 100 ml of milk and 200 g sugar. For thickening you can use gelatin (20 g per Cup of water).