Instruction
Make some ice by freezing water in a mould. The cream and utensils for whipping refrigerate for 1-2 hours. In the freezer - impossible to put cream kristallizuetsya.
Remove the food from the refrigerator, and the ice into a bowl that will fit the container for whipping. Put the cream in a chilled bowl and place in bowl of ice. All you need to do quickly, otherwise the cream and utensils will keep warm, and
fluff
will be difficult or impossible.
If you are whipping with a mixer, turn it on low power, otherwise it may turn out oil. With a fork or whisk to whisk for a long time, but still possible. Neat active movements start whisking them until you get your desired consistency.
For desserts, you can not add into the whipped cream nothing but vanilla sugar or other flavorings. For decorating cakes need to add a little gelatin (1 h per 500 g of cream). Gelatin pre-soak in cold water, then boil, strain and cool to room temperature. During the infusion of gelatin and continue whipping with a mixer or whisk.
Decorate the cake with whipped cream using a pastry syringe. If you are good enough whipped cream to sink they shouldn't. Unfortunately, cream not all manufacturers are well whipped, so if at first you do not succeed, do not despair. Next time take the cream from another manufacturer.
Advice 2: How to make whipped cream
Real decoration of the festive table is always a sweet dish, whether it's a gorgeous cake, cakes or an exquisite dessert. Sometimes this whole work of art. Before the main decoration of these sweets from the pastry cream was made of butter. Now, more and more pastry chefs prefer whipped cream due to their freshness, delicate taste and lower caloric content. Make desserts with whipped
cream
at home or to decorate cakes very easily, I only know a few small tricks.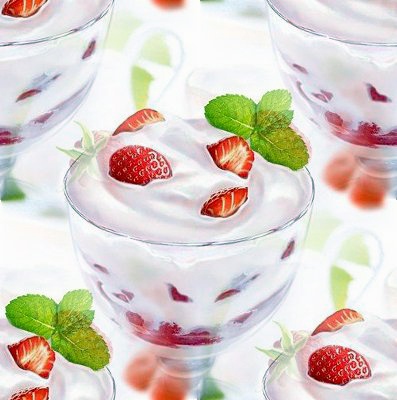 You will need
Mixer or blender with the framework attachment.
Instruction
For
whipping
fit cow's
cream
of at least 20% fat. Cream of low fat content, you simply can not wsbase.For whipping cream use a mixer or blender with one or two framework corollas. You can also use a hand mixer.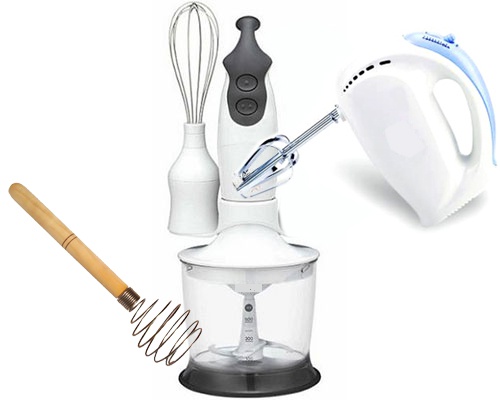 Before whipping, chill cream in the refrigerator.
Start whisking the cream on the lowest speed. Gradually increase the speed of whisking.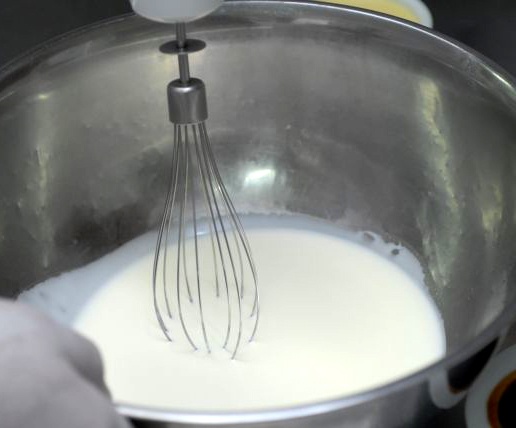 If the recipe in whipped cream you want to add sugar, then introduce it gradually in the process of whisking in small portions. Better yet, if instead of sugar you'll use powdered sugar. It does not weigh down the whipped cream and dissolves easier in them.
As soon as the cream whipped in a solid foam and retain their shape on the beater, the beating must stop.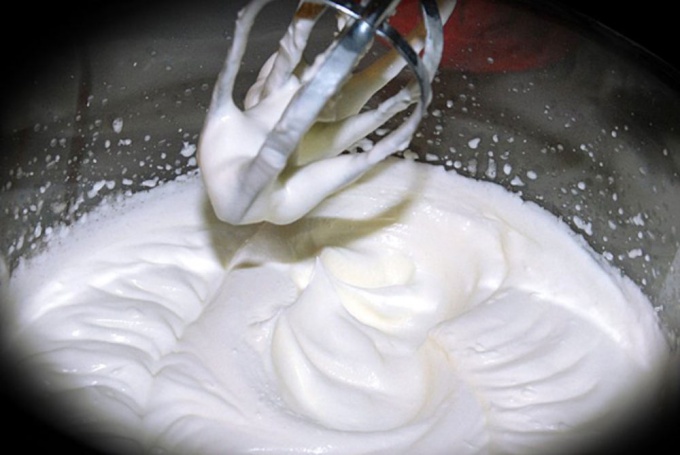 After the whipping, place the cream in a pastry bag and use for decorating cakes or making desserts. Properly whipped cream keep its shape and not collapse.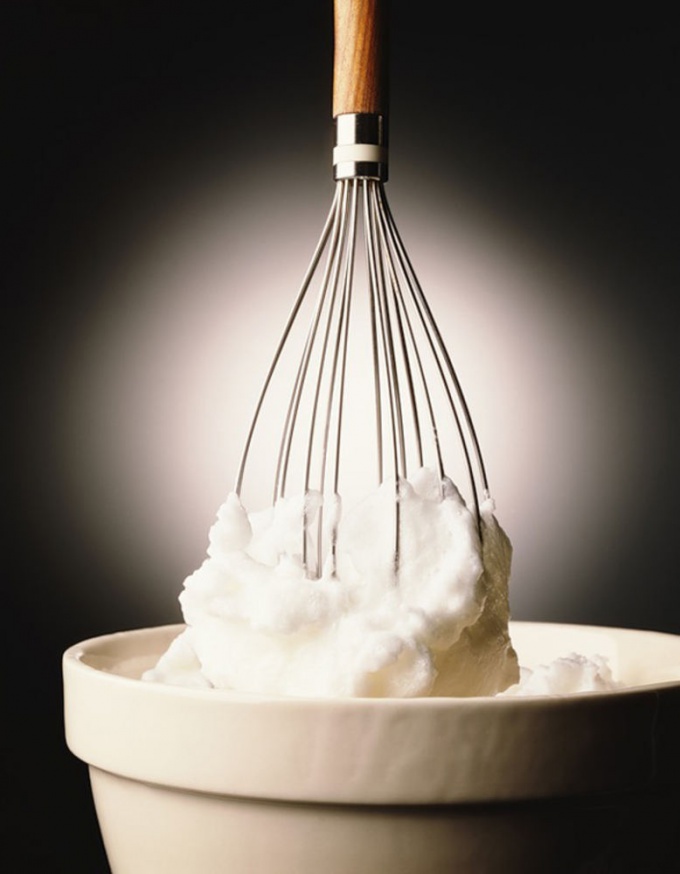 Note
Do not overdo it with whipping cream. Intense speed, whipping or excessive procrastination can cause you whip cream into butter.
Useful advice
Some pastry chefs before whisking in the cream add a small pinch of salt — so the cream faster and easier to get whipped.
Advice 3: How to churn butter from cream
The stores are the products of dozens of manufacturers of butter. But the problem is, what to choose now is quite difficult: often under the label hiding the usual margarine. To be sure in the quality of the oil, you can make it yourself.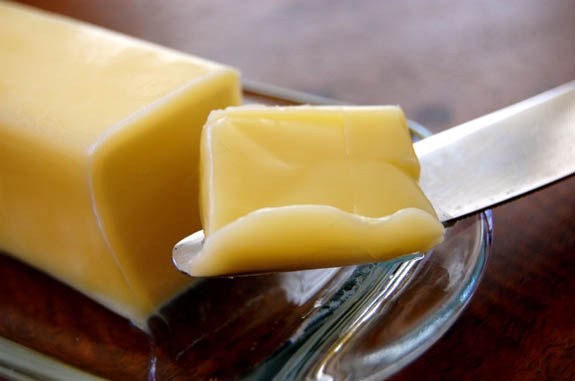 You will need
1 litre of whipping cream;
- cold water;
Sol;
- cocoa;
- orange juice or jam.
Instruction
For making butter take a fat
cream
, preferably of the village taken from cow's milk. If any hard to get, you can do store fat content of 33-35%.
In some recipes of homemade butter, it is recommended to cook it from chilled
cream
. In fact, the colder the product, the more time it will take the beating, so to speed up the process it is better to take the cream at room temperature.
Home oil you can get with a mixer, whisk, blades or other kitchen appliances. When using the mixer separated in the process of whipping the liquid may splash around. To avoid this, take a bowl with a volume three times greater than the number of cream, pour in the cream, double-wrap it completely with plastic wrap and make small holes for the nozzles for the mixer.
The basic technology of making oil is as follows. Pour the cream into the mixer bowl and beat at low speed, gradually increasing speed to fastest. When the mass is divided into 2 substances – butter and buttermilk, strain it through a fine sieve to liquid glass. Several times to rinse well the resulting oil with water to wash out the remains of the buttermilk. Stir the butter with a silicone spatula or spatula until smooth, add salt and squeeze with your hands.
If the cream is very greasy and thick and you can knead them with your hands like dough. Buttermilk is separated pretty quickly, and the whole process takes no more than 10 minutes.
For whipping butter you can also use a regular plastic bottle with a volume of 1.5-2 liters: fill with 0.5-0.7 l cream jar and shake vigorously for 15-20 minutes, then strain through a sieve, rinse and crimp.
While beating, focused on the color of the product: the more yellow the butter, the higher the fat content.
After washing the oil with water you can add cocoa, orange juice, jam, herbs and other ingredients according to your taste.
Advice 4: How to whip cream
Whipped
cream
can be used as a standalone dessert, they can decorate and fill cakes and pies, they can be used in the preparation of ice cream. But instead of air, the lush Goodies you can get oil, if you do not know some secrets.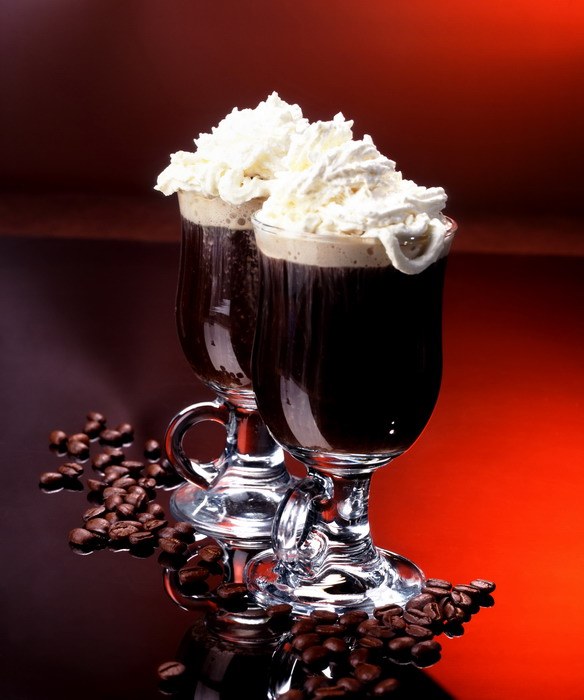 You will need
cream 30% -33% 500 ml;
powdered sugar 50 g;
vanilla sugar (powder) 5 g
Whipped cream with condensed milk:
cream 38-42% 350 g;
sugar-half Cup;
Bank of condensed milk.
Chocolate ice cream:
chocolate 100 g;
sugar 60 g;
milk 100 ml;
cream 250 ml.
Instruction
Cream from different manufacturers are slightly different, try the product several brands and choose the ones you like best. Look at the composition of the cream, it is better to buy those that do not contain additives and fillers. The product must be fresh, if it soured, airy dessert will not work.
Before preparing the cream to cool. They should stand at least six hours in the refrigerator, and in the summer you can leave them for a day. All the items and utensils that will touch the product, also cool.
Take a large bowl and pour into it the ice, add a little cold water. In large pot put small, in which you'll be able to whip. Pour the cream into a bowl. Use thin frame blender or food processor. It is possible to act manually with a whisk. Start whisking at the minimum speed of the device, gradually increase the speed.
Instead of sugar is better to take the powder. Pour it in a thin stream while whisking. When you see the cream hold shape, not dyed, finish work. Add the vanilla sugar to impart a delicious flavor to the dessert.
If you add cream, condensed milk, will make for a great cream that you can apply for a layer of cake. Connect the cream with half Cup of fine sugar. Beat the products with a mixer. When the mixture starts to thicken, add the condensed milk (natural, no added vegetable oil, manufactured according to GOST). Beat the mass until the formation of a strong thick foam.
Ice cream lovers will appreciate the delicious dessert that you can make for yourself. Chop chocolate, place in a bowl and dip dishes with pieces of the product in hot water. When the chocolate melts, add twenty grams of sugar, one hundred milliliters of milk and stir. Whisk the cream, powdering them in the remaining sugar. Connect the chocolate mixture and whipped cream. The resulting mass freeze. Instead of chocolate use cocoa powder and sugar (40 grams of each ingredient).