Instruction
Sick leave is paid to parents or relatives of the child. The person who is not a relative,
sick leave
is not issued and not paid. The employee's seniority for the payment of benefits
to care
for
a child
is calculated from all records of the work book. An employee with total work experience of 8 years and above receives 100% of average earnings for 12 months, from 5 till 8 years – 80%, with the experience till 5 years – 60%.
When caring for a child up to 7 years can be paid no more than 60 days a year. Outpatient care is paid, the amount depending on seniority, only the first 10 hospital days. Starting from the 11th day of departure – 50% of average earnings regardless of seniority.
Only when caring for a child in hospital is paid an amount depending on the seniority of the employee in full.
When caring for a child from 7 to 15 years, the amount for sick leave is calculated by the way specified above. Paid not more than 15 days in one case. A year can be paid no more than 45 calendar days.
Caring for a child with a disability may be paid 120 days in the current year.
When caring for a child who is infected with HIV or suffered serious illness as the result of vaccinations you need to pay all required days of care.
If you exceed these deadlines , the piece of incapacity invalid.
Payment for sick leave can be obtained from all employers which employs the employee.
To calculate average earnings, you need to take the whole amount earned by the employee. It includes amounts for travel and subsistence. Payments for sick leave and social benefits in the average amount of money will not count.
Advice 2 : How to pay for sick leave on the child
In the case of illness, parents are forced to take sick leave to care for him. Federal law No. 255-F3 guarantees payment for sick leave when caring for a sick family member, but the rules of calculation are somewhat different from temporary disability benefits the employee.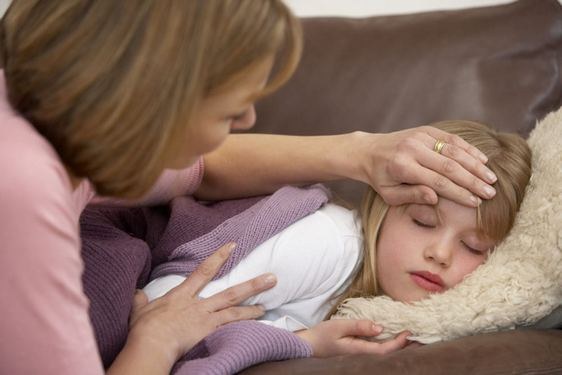 You will need
- sick leave;
calculator or program "1C payroll and personnel".
Instruction
Sick leave to care for a child under 15 years must be paid. If carried out patient care, the benefit charge in accordance with the experience of an employee claiming sick leave. For outpatient care charges are somewhat different. To 10 days you are required to pay an allowance, depending on experience, with an 11 day sick leave is payable at 50% of average earnings in 24 months, it does not matter what the General experience has staff.
As before, when experience more than 8 years charge allowance of 100% of average earnings in 24 months, from 5 till 8 years – 80% if total experience is less than 5 years, the charges produce at the rate of 60%.
When caring for a child from 7 to 15 years you can pay no more than 15 days per period of care. An employee is entitled to sick leave in one calendar year for 45 days, that is for the entire year for a child to take care of not more than three times for 15 days. If the child has frequent and it needs care, sick leave can make a mother, father, close relatives.
Limitation of care does not apply to those parents of a child who is disabled. In this case, within one calendar year you can pay for 120 days of sick leave. Care is not time limited, if the child suffered from vaccination, and as a result became disabled or began to get sick often and if the child is HIV-positive.
The average-earnings calculation for payment of benefits to sick leave is no different than if an employee calls in sick himself, and in this regard has received sick leave. For the calculation of benefits add up all the amount earned in 2 years, divide by the number of calendar days in the calculation period. The result is the average daily wage. Further, the calculation of the produce, depending on seniority and type of care.