Instruction
Rate its appearance: color, eye color, shape of the muzzle. Very beautiful is the name of Zlatovlaska, but if you want to give it a mystique, translated into any foreign language. In French the phrase "Golden eyes" would be "yo d'or" (sounds like one word, accent on the last syllable).
Look at the cat behavior: how it walks, some specific habits. Cats also have the character, his traits are manifested from a very early age. If you don't like the sound of this line in Russian, translated into another language.
The name may mean your aspirations and hopes. What you want to see your pet in a year or two? Formulate your idea in one word. If the Russian word is not appropriate, again use the foreign language dictionary.
Note
Everyone who purchases a kitten, faces the problem of what to call a kitten? What nickname would fit him, because there is a perception that the nickname as the name of the individual, makes a contribution to the future character of the animal or human. Quite often, nicknames of cats girls characterize their natures. For example, a cat whose favorite thing to sleep, can safely be called Sonya.
Useful advice
If you don't know how to name a kitten a girl, and not think of any sensible names, do not hurry, do not worry, if the cat for some time will live without a name. Over time, the cat itself will tell you pretty names for cats, their behavior, character, attitude towards you. Watch your favorite, as she eats, she plays, she sleeps, and maybe a name for the kitten will come to you naturally.
Advice 2 : How to come up with the name of the Persian cat
When choosing a name for a newborn child, parents watch its value and features, because the name largely determines the behavior and character of a person. Nicknames Pets affect their owners. Vaska the cat will behave quite differently than a cat Marquis.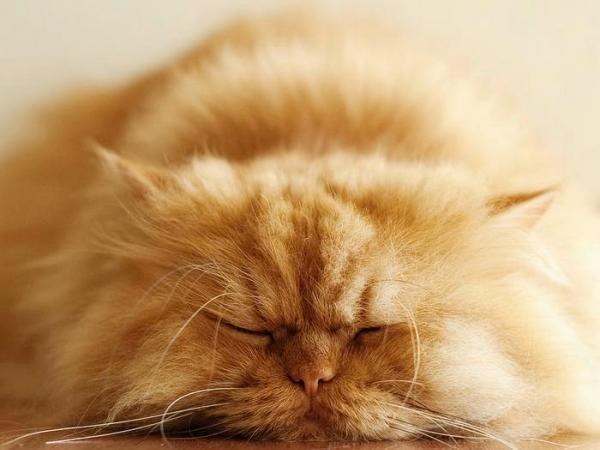 Not so long ago problems with the choice of a name for cats did not exist. Cats were Musicali and Murki, and the cat Vaska and snow leopard. Now becoming more and more popular the unusual names that are sometimes hard to pronounce, not to mention the fact to remember.


What determines the name of the cat

Pedigree cat kennel has a pedigree, so her name usually consists of several words. The landlord is not entitled to change it in documents, but to call the cat a shortened name house no one stops. For example, a cat françoise easily rename in ICQ.

The name affects the place of residence of the cat. If it's a cottage in the country, the name can be easier. For Example, Nyusha, Timosha, Yasha. For urban residents, you can find an exotic nickname: Oscar, Richard or Chloe.


How to come up with the name of the Persian cat

It is advisable to name the cat kept hissing consonants: C, CH, sh. You should not choose a long name, a pair of syllables would be sufficient. So you will be easier to pronounce, and the cat – it is easier to understand that name. Good Cupcake, Coconut, Roxy.

Persian cats have gorgeous fur coat, it is possible to beat in her name. For example, to call the cat Fluffy, Ottoman, and cat – Bun. Depending on the coat color, the cat can be called Snow or Peach, Marshmallows or Garfield. A more extravagant option for red cat – Pumpkin, black or smoky – Lucifer or Voland.

Each kitten in childhood has its own habits, on this basis, the cat can be called Aggressive, Lazy or sleepy.

For Persian, it is appropriate some respectable name, such as Bax, William or Lexus. Often people call Pets human names. For Persian cats fit Melissa, Aphelion, grace, Justin, Lev.

Cute nicknames for Persian cats: Alice, angel, Bunny, pattern, Butterscotch. For cat: Masika, face, Ponytail. Glamorous names Gucci, Archibald, ISA, Cleopatra, Anfisa, ice-Krim, Jacqueline, Jaguar, Bagheera.

Thanks to the boundless imagination of the owners, appeared Chups, Whiskey, Cupcake, Dill, whack, Snickers, Bozo. Finally, the funny nicknames that will raise a smile from those who attended: Burbuja, Glitch, agile, Impresario, Yogurt, Optimus Prime, Donut, Swell.

Naming a kitten can turn to pronounce the different options and watch the reaction of the animal. If the cat will react to a name is positive, so the name had to her liking.