You will need
• vehicle;
• access to the Internet.
Instruction
Many online auctions to sell cars, classifieds include on their websites links to free services on check VIN codes cars. The test principle is as follows: for each type of car formed a different base and form a base on the principles of search: to the computer, check the accessories of the car. It is better to use the sites, which contains the most recent and complete data set for decoding VIN codes.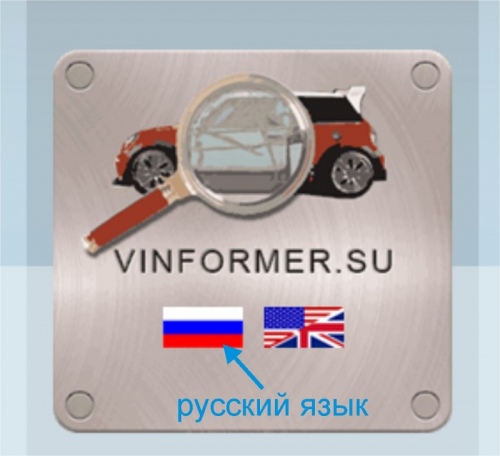 Go to the portal, which has an extensive database on automotive VIN codes on the link www.vinformer.su.
Select the icon for the language in which you wish to receive information. The choice of the Russian language by clicking on the icon with the image of the Russian flag.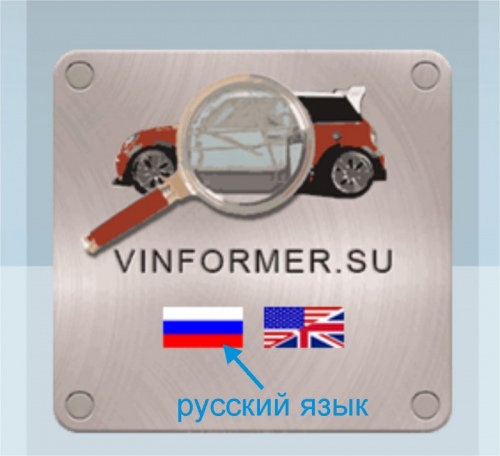 In the opened window, in the left menu list, select the string "VIN+equipment". In the next window, for information about package car
in question
click Full Report (the Full report).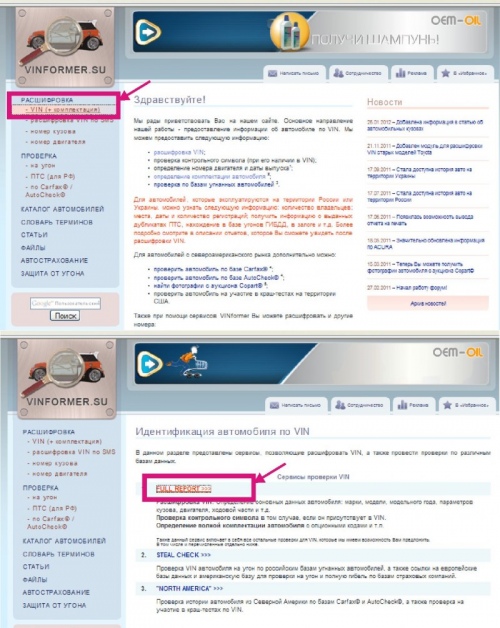 In the next window, hammer in right field VIN number of the car registration certificate. Carefully fill in the field: the letters must be in English and capitalized. Below, enter a set of characters suggested in the picture. Then click below on "Get report".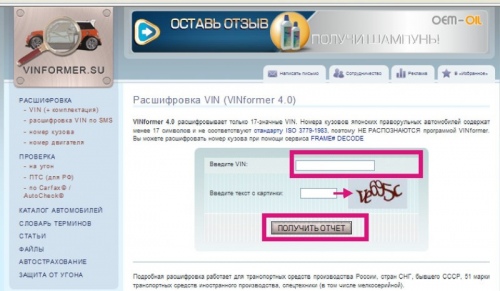 A full report about a particular car will appear in the next window. You can now print it or save in pdf format. This service is free and very easy to obtain a variety of information on cars.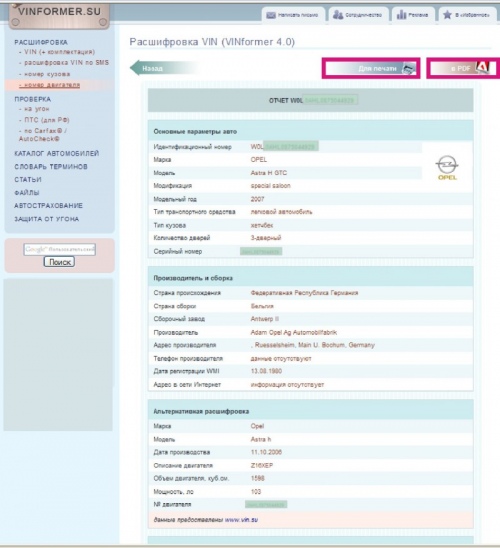 Note
Online a lot of such services, where you will be free to test the vehicle in question.
Useful advice
On this portal you can get lot of useful information on the carjacking, credit and insurance histories.