Instruction
If you decided to chew on granite of science on their own, during the submission of documents to University write an additional statement that I wish to study externally. But keep in mind that this type of training has a number of both advantages and disadvantages.
Almost all specialties with the exception of some technical, understanding of which requires a lot of full-time practical training, can be completed according to the program of external studies. With this you get a state diploma. It will differ from other diplomas in that it will be a mark that you have finished University external. Exactly the same tag is being used in your gradebook - the main document, accompanying you throughout the training.
Some employers, of course, believe that the education obtained by correspondence or by the extern program gives the necessary knowledge, however, this opinion contradicts with the law on discrimination, and you can always prove in court the fact that your education is no worse than any other.
At the beginning of the school year will receive the Dean the curriculum of the disciplines, questions for tests and exams, and training departments training manuals. Also meet with teachers and agree with them about deadlines for tests, exams, tests and coursework. This will help you a special direction from the Dean's office.
Control of knowledge of students' externally is the same as other students. First you pass the current examination and the coursework, you may have to work in the laboratory with the teacher. So you go through the entire program specialty. In the end, you need to assemble a Commission for state exams and graduation.
If you do not have a grant or you are unable to do on a budget, the training on a contract basis you pay after the fact. That is, you do not pay by semester or year of study, and by the time the teacher actually spent on you.
Advice 2: How to finish secondary education
Now in the majority of subjects of the Russian Federation a student is obliged to obtain only a secondary General education, that is, to finish nine classes. But many realize that such education is very difficult to find a job. You must either enroll in a vocational school, or finish high school. But what about the student, which during training had difficulties?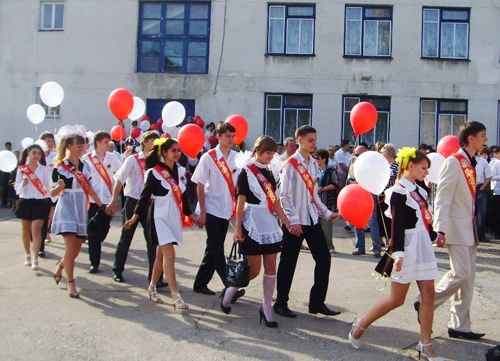 Instruction
Determine what problems arise in training. Sometimes the cause can be a bad relationship with individual teachers or unsuitable for a specific individual curriculum, for example, too high in the gymnasium. In this case, it is a good opportunity to still obtain a certificate of complete secondary education will be going to another school. But before you find out more about the new school and keep in mind that even the simplest training program requires effort to master. It is important not just to obtain a degree but have some relevant knowledge for use in future studies.
Also if schooling for whatever reason are not satisfied, you can enroll in specialized secondary educational establishments (colleges). They are quite different orientation. After training in some specialties the graduate will have the opportunity to receive higher education in an abbreviated program. Trained in Colleges to have completed nine grades of school lasts for three years, and the diploma received at graduation, gives the same rights as a regular high school diploma if you want, you will be able to change majors and enroll in any University.
If you have received a certificate of General secondary education long enough, you work and you have no way to return to a regular school or go to College, you can enroll in evening school for training in the tenth and eleventh grades. The schedule in these schools is made so that you will be able to combine work and study. Upon completion of the course you will receive a full certificate and be able to pass the exam for further admission to the University.
Useful advice
Upper secondary education in the school curriculum will need first of all to those who want later to go to College. Other people will be much more effective vocational courses or technical school.
Advice 3: Why medical universities no distance learning
Because of the banal lack of time to attend the lectures, young people are often looking for universities with correspondence courses. But in medical school they can only do on-campus, as correspondence is not available.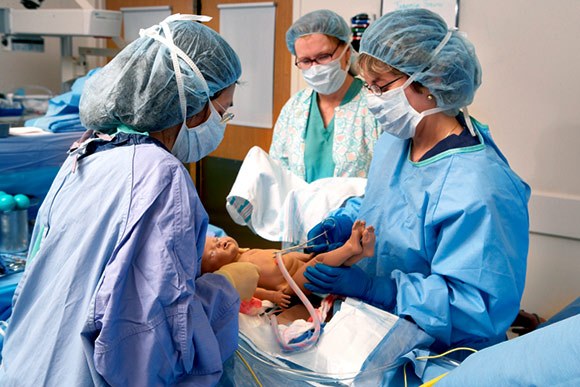 Many students are interested in why, in medical schools, though high, though secondary, part-time form of training is missing?
Cons of distance learning
Distance education received in any without an exception the school, always of lower quality than full-time. This is due to the fact that educational discipline necessary to master and understand yourself, if something is unclear, no one to contact, you need to understand right then and there. It's harder than to learn the material after listening to the lecture.
Many doctors have inadequate skills, where here distance learning?
If you take the medicine, how the student should learn about the structure of man? The picture is not able to work as he will have with real people, not drawings or photographs. Photo make diagnoses and provide treatment only psychics. And no patient to the doctor after learning reception is not coming.
Before becoming a physician with an independent practice, the student works in the morgue, where it learns to recognize what, where and how the person is. For distance learning it is impossible. During his studies, future doctors need to constantly train in hospitals under the supervision of qualified operating doctors, otherwise they will not be able to distinguish one disease from another.
What options offers the modern system of higher medical education
All that can be done to concessions already made. In some specialties apply form part-time training, but on the first two or three courses. After successful completion it is necessary to go completely to full-time training. And this benefit is available only to those students who entered medical school after College profile, that is, the knowledge they already have. At first the General education courses they will have the opportunity to combine work and study.
If you have the opportunity, but little knowledge, many come to the commercial division.
But when it comes time for specialization, and with the transition to the fourth year each student must choose a specialty, which will continue to learn, he must regularly attend class to learn necessary theoretical material and to acquire professional skills. Most importantly in medical education or practice. In distance learning it is not. Therefore, doctors are taught only by instructors, on an almost daily examples in clinics and hospitals.