Instruction
Contact the charitable Foundation or the volunteer movement. This option is suitable for those who want to personally travel to orphanages, but are willing to help with material resources or he wants to convey some things. The Fund's management will tell you about the orphanages they operate, and what assistance is required in each of them. Usually, in eachhouse of the orphan institution have a list of needs. It can be clothes, toys, household appliances, medicines, hygiene items. Often requires financial assistance for the repair or installation of Playground or athletic fields.
Decide how you want to help the children's home. You can personally purchase the items from a list of needs and forward it to the management of the Fund or the volunteers. Or you can transfer the funds. Foundation and the volunteers in turn are required to submit financial reports on the funds spent. If you want to help the orphans on a regular basis, you can be involved in one of the programs held by the Foundation. By the way, help to children's homes need not only material. You can show the children the play, to arrange a sports festival to conduct a master class.
If you want to go to the orphanage on a regular basis, take it to supervision. This can be done through the Fund, and you will act on his behalf. But you should allocate for travel time – at least once in two months, and the money to travel, purchase necessary. You can independently look for an institution in which so far the volunteers. For starters you can call the Director and arrange a preliminary meeting. Bring the kids a nice souvenir and guide will discuss your further cooperation. You will have the opportunity to see with your own eyes what the children need.
Useful advice
Most often a surge of wanting to help children is in the eve of the New year. Firms and their employees want to buy gifts for the holiday. The funds hold shares in which each person can choose a letter from the orphan and to play the role of Santa Claus.
Advice 2: How you can help people
To help people, to show their care should try every person to the best of their abilities. You can become a volunteer, to donate money for medical treatment, to give clothes and food to the needy people. Or you'll save someone's life, surrendering his blood.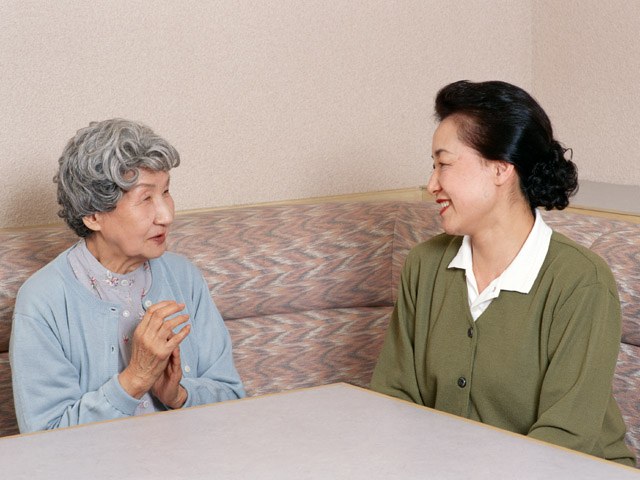 Instruction
If you have the opportunity to help with money, then donate them to peoplewho need expensive treatment or caught in a difficult situation and left without a livelihood. On the Internet you will find organizations that provide information about those who need financial assistance. For example, the Fund "give life", which raises funds to treat children suffering from cancer and other serious diseases.
You can become a volunteer. Volunteer assistance is that you in your spare time for free to help people. You can visit kids in orphanages, to help sick children in hospitals and orphanages, care for the elderly in nursing homes, help lonely people and the disabled. For example, the organization "the Club of volunteers" helps orphans and children in difficult life situation. Or the charity Foundation "Starost' V radost" provides support for the elderly.
Help needy people with clothes, food and other necessary things. For example, take unnecessary but in good condition clothes to the nearest Church or collection point of things.
You can donate blood units of blood transfusion. Learn more about the donation and about the possible contraindications are available on the official websites of blood transfusion or directly to a medical facility. Maybe your blood will save someone's life.
If you personally know a needy family or a lonely old man, provide them all possible assistance. For example, buy products or help clean the house, give the baby stuff a large family or to help in the design of help or social assistance.
If you're a psychologist or just have rich life experiences in overcoming difficult life situations, try on a free night, make a consultation and to answer questions on a dedicated volunteer forum, providing free help to people.