1798: during the French revolution. During the French revolution, women wore red ribbons wrapped round his neck to pay tribute to those who met their deaths on the guillotine. Ribbons worn on the neck, but later they could be worn around the shoulders and back, in the form of x's.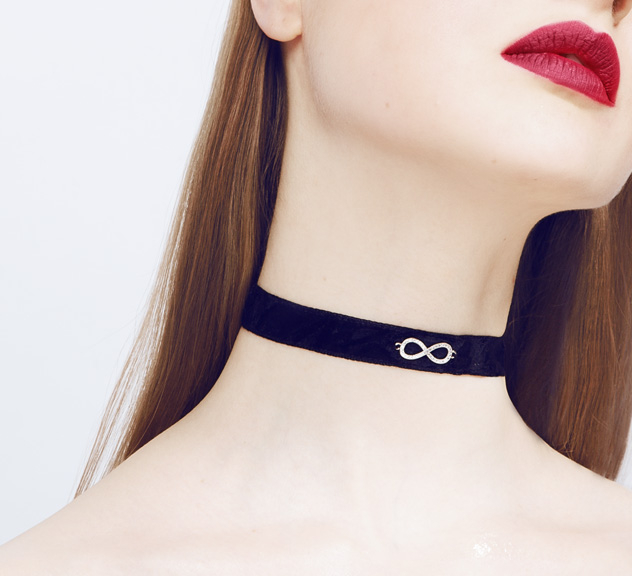 1860-ies: Uniform of the priestesses of love. In this era ribbon around the neck could mean that the woman was a priestess of love.
1874: For the dancers and fashionable ladies. Some of the most famous chokers in the history can be found in the paintings of ballerinas Degas.
The end of 1800-ies: Royal trend. Alexandra, Princess of Wales, as you know, wore thick rows of pearls and velvet to cover the scar on his neck. She had a great impact on the expansion trend. Alexander was under the influence of Indian trend and jewelry as she owned a lot of land in India.
All you need to do is to come even in instagram Kylie Jenner to realize that the long necklaces made of various materials have been replaced with jewelry, tight neck. Incidentally, the word "choker" in English has the meaning "Strangler". But don't worry, accessories will not choke, although it fits snugly around our neck. Also other stars such as Rihanna, Kim Kardashian and Selena Gomez have in her wardrobe chalker. Their neck is decorated properly, and perfectly complemented, as soon as they wear this accessory hails from the ' 90s.