What to wear?
The peculiarity of the style of this dress is that it is sewn strapless rests on the chest, and has earned its name. These gowns required such shoes as pumps. You also need some stylish decoration in the form of inexpensive but high-quality accessories, such as glasses or earrings. This style looks very good with stylish handbags of small size.
There are, for example, and exotic styles, such as wearing the bustier with socks. An important Supplement and stylistic end of the image is the hairstyle. Brand "Alexander McQueen" also pays attention to the dress bustier.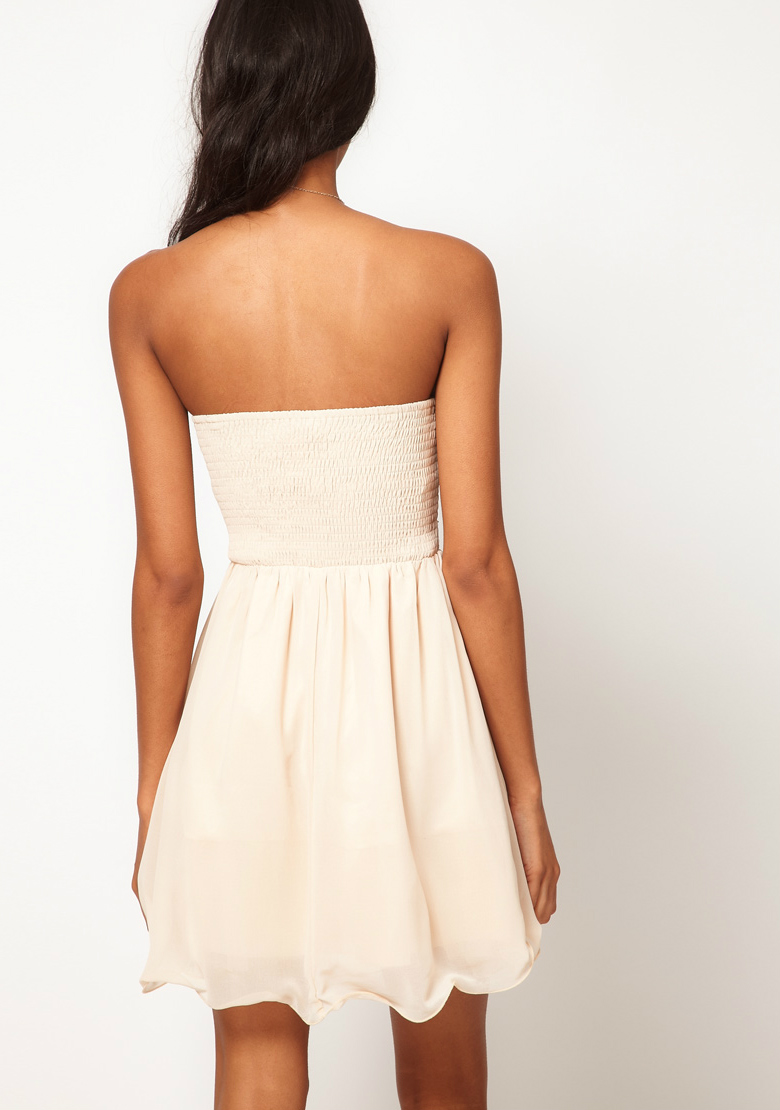 Options for bustier
This is one of the most sexy and candid styles of dresses. Femininity in ordinary days and festive for parties or festive events is also a plus of this style. The ability to wear it properly is very important for fashionistas.
Basic styles of this dress: close-fitting, flared, long options, short styles.
Pyshechka fit the available dress-bustier. Girls with curvy hips are models with a high waist (thigh or Maxi). Ladies with broad shoulders are cut to the floor of light material. Girls with small Breasts fit draping and lace, creating the effect of increasing the size and owners of large size is necessary to look at the dresses with cut-out neckline in the shape of a heart. Lucky enough to have a slim waist, you can use the zone to select it. This style looks very good on women with hourglass figure type.
For ceremonial events it is necessary to prefer fashionable high heels. Short dresses look good sandals and ballet flats. With this style of dresses are good scarves. For example, chiffon or other light material.
Women of any body type can afford this great style.