Instruction
Cases of leather or imitation leather can not be washed. Wipe them with a special spray or cleaning agent. Spray spray on the entire surface of the cover, let it act and then remove with a dry cloth. For stronger stains, use a creamy liquid medium. Apply the product on the cover and using a dry cloth in a circular motion spread it on all surfaces. Allow time to soak in and dry according to the instructions. Wipe off any excess cream from the surface. After cleaning the interior let it dry at least a day. It is better if the machine will be in a warm place, but not under direct sunlight. Otherwise, the cleanliness of the cabin added chemical smell.
Covers made of velour or cloth wash. To this end they should carefully remove the seats and inspect. If the case has an interior insert of foam rubber, washable. Because the foam in the wash will begin to crumble. If the case has a seal made of fabric, it can be washed.
If contamination is very strong, beginning to soak the covers in warm water with a tool, intended for delicate washing. Soaking is not suitable for velour or tapestry covers, which can sit.
After soaking wash covers in the washing machine. Select delicate washing and pour a liquid detergent. Better if the washing is no automatic extraction. After washing, remove the covers from the washer and wring them by hand. For drying, lay the cushion cover on a flat surface and let them dry naturally (not on battery). After the covers are dry, you can Pat them.
To cover less dirty, cover them with so-called "Mikey". "Mikey" are cloaks that cover the backrest and seat are fixed and do not move. They are very easy to remove, they are easy to wash and protect car covers are not only from dirt, but from wear.
Advice 2 : How to clean car covers
Almost every car has covers. They allow not only to change the car's interior, but also to reliably protect seat from contamination. However, the covers should be regularly washed so that it looked not emit a bad smell.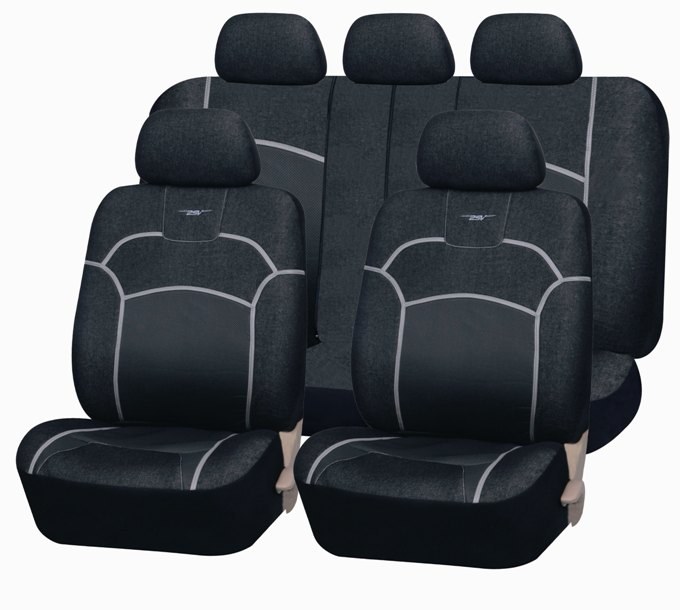 You will need
automotive air conditioner covers;
- brush with a medium stiffness;
- starch;
- alcohol;
- clean rag.
Instruction
Find out the type of material from which made your car covers. This will depend on the choice of the method that you are going to clean them. Covers made of leather, in any case can not be machining washable.
Take a clean rag or polishing cloth and wet it with rubbing alcohol or a special automotive air conditioning. Gently wipe the surface of the covers. Don't get too wet skin. To lightly erase the dirt and oil settled on the surface. Also do not need much pressure on the cover when wiping to avoid a mechanical violation. Hang covers to dry.
Take the starch and gently pour it on the covers of fur. Leave them for a while. Gently clean the fur with a special brush of medium hardness. In any case, do not use a brush with hard bristles, as it can simply rip apart the fur. Long hair should be cleaned along and short against. Thoroughly clean all the particles of starch.
Covers made of cotton or linen should be washed in normal conditions. Do not forget to unpick all the plastic clips, if you wash in the machine. You can also wash the covers by hand. After washing hang them out to dry. Dried the seat covers should be carefully ironed. Sew operatie plastic mount.
If you have velour covers, they should be washed in the machine mode for synthetics. Velour covers are the most unpretentious. They are not burned and does not accumulate static electricity. Several times rinse the covers after washing. You can add special car air conditioner before the last rinse.
Inspect before washing each case. If it broke, it should be washed manually or in a special net. All the stains on the covers should be exactly the same as stains on clothes. If there is no free time to do the Laundry, give your covers to the dry cleaners. The experts will return their previous appearance in a short time.