Fridge magnet out of salt dough
You will need:
- Cup of flour;
- 1/2 Cup of salt (small);
- 1/4 Cup of water;
- gouache;
- colourless varnish;
- cardboard;
- handle;
- glue (e.g. super glue);
a piece of magnetic tape with a length of two centimeters and a width of one centimeter.
First make the dough for sculpting, to do this, put in a bowl the flour, salt and water and stir (should be quite a thick elastic mass, resembling the consistency of playdough).
Next, roll out the dough with a rolling pin to a thickness of about one centimeter. On cardboard, draw a shape, what shape you want to make a magnet, for example, the heart. Vestigate the workpiece, put it and the dough, then carefully with a sharp knife cut the same shape out of the dough. Cut out the shape put in a warm place for about 24 hours.
Over time paint the front side of the workpiece paint of any one color or several colors at once. Let the paint dry completely, then coat the figure with varnish. After the varnish is dry, glue to the reverse side of the workpiece and the magnet on the super glue. Fridge magnet ready.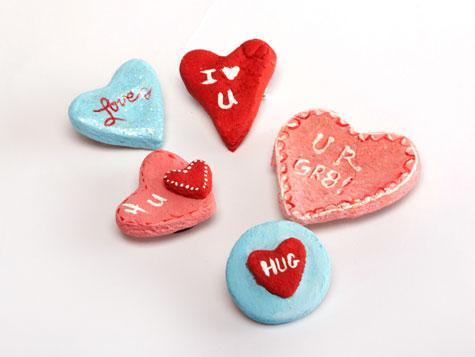 Fridge magnet from polymer clay
You will need:
polymer clay;
- hot glue;
shaped cookie cutters (you can use molds, for example, cookies);
toothpick;
a piece of magnetic tape;
- rhinestones or beads.
Pick up a piece of polymer clay, roll it to a thickness of about 0.5-0.7 cm. Impose on the resulting layer a decorative mold and press down. Get a billet from polymer clay.
Next, using a toothpick, create a blank any ornament. If you use to create the magnet the mold in the form of an animal, you need a toothpick to draw a face.
Place the workpiece on a ceramic plate and send it in a preheated oven to 120-130 degrees for 20 minutes, then leave to cool at room temperature.
With glue stick to the inside of the workpiece is a piece of magnetic tape, then decorate the front side of the magnet rhinestones or beads (they can be put on the edge of the shape).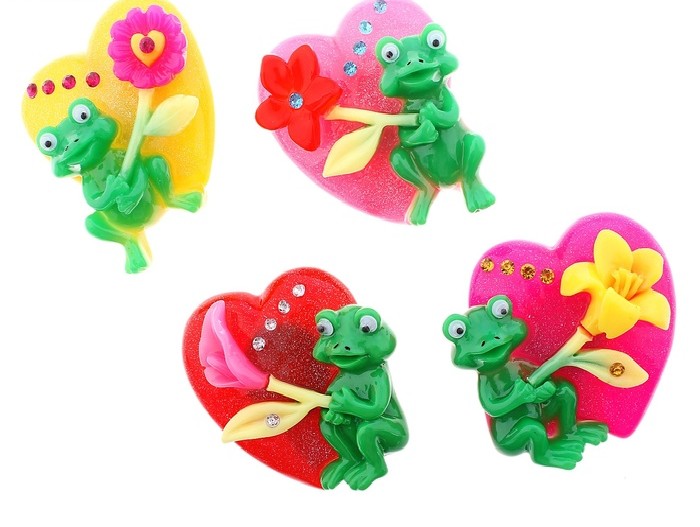 Fridge magnet from coffee beans
You will need:
- coffee beans;
- cardboard;
glue;
- handle;
- magnetic tape;
- beautiful button;
- bright satin ribbon length of 10 cm and a width of 0.5 cm.
On the cardboard draw the shape in the shape of a heart with a diameter of about 10 inches and cut it. Carefully glue on one side of the billet the coffee beans, placing them as close as possible to each other. On the opposite side of the figure, attach a small piece of magnetic tape.
Of satin ribbon, fold the ribbon and then stick it on the front side of the magnet, then the middle of the bow stick bright button. Magnet from coffee beans ready.