You will need
Detergents for cleaning vase and wild flowers for a bouquet, balloons and colored paper, fishing line, beads for garlands. The food in the refrigerator – for food, cardboard and stationery, as well as decorations for cards. Computer, scanner, pictures of my mom in the digital or in paper form, music, a blank disc to create the film.
Instruction
So, the holiday is hastening with great strides to the threshold of your home. Time is short, let's get started. The day before the birthday agree with my dad, younger siblings, friends, mom is very urgently called for a walk. This will suit the Park, shops, even Biking. You need to be left at your disposal.
Armed with various cleaning products and gloves, start the fight for purity. Remove cobwebs from corners, wipe chandeliers, cornices, bookshelves and crystal clear the space of unnecessary things, shake rugs, wash floors. Ventilate the room, open all Windows and doors, of course, if the window is not severe frost. Everything must Shine and sparkle.
Now if close to home is a "piece of nature" - the meadow, gardens or shrubs, try to gather a bouquet. It may be the branches of lilac in late may or willow in the spring, irises from the flower bed my grandmother's neighbor. Only the neighbour will ask permission to avoid being branded a thief. If a holiday in the winter, the house certainly has a beautiful pot of flowering plant, attach the bow and place in the center of the room – a trifle, but nice. Perhaps with potted flowers will help your friend: take otherstock and plant a new plant in a pot half an hour of use. And for mom, a lover of flowers, this little joy.
The room can be decorated. Pull a thin line or a brilliant thread on the diagonal of the room, to her, attach balloons, paper ribbons, decorative beads and chains. From colored paper to make garlands at home if you have assistants in the face of younger brother or sister, they will gladly teach you this craft.
Came the sweet cake. Use what will be at hand. Who said birthday have to be cake? It can be fruit salad, neatly placed in the socket and decorated with stick-umbrella. May holiday meal will be Jell-o with fresh fruit or conventional Apple pie, turned into a seductive potion. Here in the first place are your imagination and desire to please, not culinary masterpieces.
Using stationery, and decorative knick-knacks make a gift card. Use beads, foil, rhinestones, dry glitter, ribbons and bows. Allow the garland to dry and write your greeting from the heart.
Finally - trump card. Calculate the time, this is the most difficult task of the day. If you are afraid not to have time, start to prepare in advance, but nobody realized. Pictures of my mom spread out in chronological order, from the year-old pups to a total family. If everything is in digital format – great, if not, then scan. Using the computer, make a movie gift for mom.
• Click on "start" in the lower left corner of the screen.

• Rise with the mouse to the word Programs.

• In the appearing pane, looking for the phrase "Windows Movie Maker", click on it.

• Open the program window, in the left corner - step by step guide to the creation of the film. Import family photos, use photo and video effects add my mother's favorite song. Save the project and write down on CD. Disk you can attach to the card.
Believe me, the joy of mom and the household. You will create not only the atmosphere of the festival, but will make it a childish kind, nice and pleasant.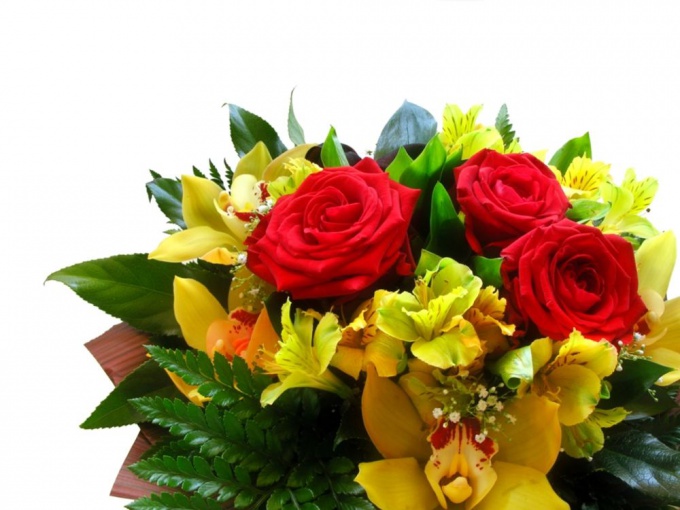 Note
If you are new to the program to create a movie, work out in advance, and after burning it to a CD, don't forget to double-check the correctness of the playback.
Useful advice
Use the most beautiful and unusual photo, they will make a complete biography of the birthday girl. This gift will be great movie to see at the holiday table not only households, but also the guests.
Advice 2 : How to make a gift to grandmother with his own hands
Grandma. The word home emanates warmth, tenderness, care. Grandma always understand, sorry, hug and make things better. But she needs your care too. Choosing a gift for grandma, consider what matters most for her attention. And the most attention you can give her, making the gift with his own hands, spending his strength, imagination and time.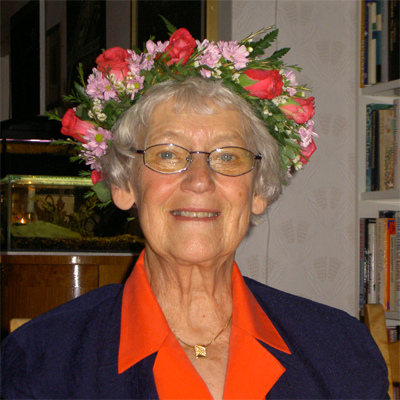 You will need
Photo album, ribbon, lace, scissors, thread, needle, cardboard, markers, clay, nuts, seeds, varnish
Instruction
Make a unique family photo album. To do this, purchase an ordinary album in any store and decorate it with the tastes of your grandmother. This will help fabric, ribbon, lace. Inside my album, I write short memories about important events in the life of your family, gather pictures, reminiscent of touching moments. And of course, leave the place in order to make and record new memories. This album will be passed on in your family from generation to generation.
A grandmother addicted to needlework. Make it interesting pincushion-doll. Take a sheet of cardboard, draw the shape of dolls. Paint your doll, leaving room on the bottom for a round pin cushion. The pincushion also make out a small circle of cardboard and cloth. Between the cardboard and fabric fill the space with foam or cotton wool. This doll can be hung on the wall near the chest of drawers where are stored the materials for needlework.
Give a vase. Take a simple glass vase or bottle. Cover the entire surface of the clay. Decorate the top seeds, nut shells, grains. It is possible to write something. Cover with a clear or colored varnish to secure. This vase will be a great addition to the interior and will remind
grandma
about you. Just make sure make sure the vase is not empty, give your grandma flowers.
If these options seem complex to you, just make a card, decorating it with cutouts of paper or clay. Gather a bouquet of wild flowers. Most importantly, invest in this gift. Grandma will appreciate any gift, if you present it with love.
Advice 3 : How to make a card on grandma's birthday with your own hands
Made
with his own hands a postcard
to the holiday always causes more positive emotions than store-bought. Are no exception and cards prepared for grandma's Birthday.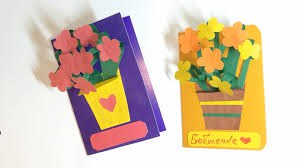 Instruction
Prepare a paper that will serve as the basis for creating postcards. It is best to choose a more dense material. Color does not have to be white – it can be sandy, and beige, and even red or blue. The main thing is that it is good to read and look those elements that will be applied after. Also a good option might be a sheet of cardboard or textured paper.
Think of your greeting text for cards. As you congratulate your grandmother, it should not be official. Try to make the text so that it sounds too dry and corny, list specific examples of what you are grateful grandma, wish her what she really wants and not just use the standard requests. If drawing greeting text you have difficulties – ask for help to the Internet. Take some ready-made greetings and based on them create your.
Next, consider the composition of the postcard. Decide where you will position the text where decorative elements. The text can be printed on the sheet using a printer, but it is better to write neatly by hand. So the card will look more sincere.
Select the decorative elements for design. As they can make images similar to those that occur on conventional postcards: flowers, monograms, etc. you can cut Them out from magazines, and you can draw your own. The last option would be even more preferable. Another option – use photos from the family archive. For example, it can be a card with several recent celebrations of grandma's Birthday or photograph you and her alone.
Neatly write congratulatory text on the card, decorate it with your chosen decorative elements. Be sure to sign up.