Instruction
All materials capable of magnetization, divided into hard magnetic and soft magnetic. The difference between them is that the soft magnetic materials rapidly lose their magnetic properties, while the hard magnetic retain them long enough.
Quite a few times to hold the iron block strong magnet that he himself had magnetized. If several times to quickly open and close the iron scissors, they will begin to pull the needle or iron filings. This effect can be used if a needle fell in the narrow gap and the permanent magnet, to get it, not at hand.
A permanent magnet is made by magnetizing an ordinary
iron
, retains its properties for long. Enough to strike them on a hard surface or heat above 60 degrees so it is again demagnetized.
Various additives to iron, converting it into steel, can greatly change the magnetic properties. Steel capable of hardening, is a hard magnetic material and can be the basis for a strong magnet. Made of hardened steel, make files, hacksaw blade, etc. Stainless steel, used to make kitchen utensils and Cutlery, can not be either quenched or magnetization.
At home permanent magnet can be made of hardened steel with coil inductance. The coil should be of such size that the blank for the magnet is completely fit inside it. If you use current from the power supply, avoid short circuit, be sure to include in the diagram the fuse.
In addition to iron, in the industrial manufacture of permanent magnets used and other materials, for example, Alnico — alloy of aluminum, Nickel and cobalt. But the most commonly used ferrites — compressed mixture of a powder of iron oxides with various additives. Ferrite magnets on the stage of creation can be given almost any shape, they are cheap to manufacture and convenient to use.
The strength of a magnet is measured by instruments called magnetometers. The strongest magnets are made of sintered mixture of iron, boron and the rare element neodymium. To divide two small magnet of this material, you may want a weight of 150 pounds.
Note
If you decide to make a permanent magnet at home, strictly observe safety precautions when working with electricity. Remember that high voltage is dangerous to life, and a short-circuit may cause fire.
Advice 2 : How to make a powerful magnet
The creation of a powerful electromagnets is a difficult technical task. In industry, as indeed in everyday life magnets of great power is required. In some States, even working trains on a magnetic cushion. The machine is with electromagnetic motor soon massively and we will be under the brand name "E-mobility". But how are the magnets of great power?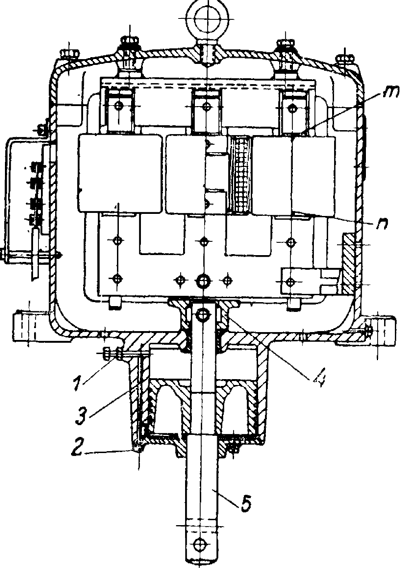 Instruction
It is worth noting that the magnets are divided into several classes. There are permanent magnets is, as a rule, pieces of a specific metal alloy, possessing a certain magnetism without outside influence. But there are also electromagnets. This technical devices in which a magnetic field is generated by conducting electric current through a special coil.
Of the permanent magnets to the category of powerful can be attributed only to neodymium. With a relatively small size, they are simply stunning magnetic characteristics. First, their magnetic properties, they lose only 1% for a hundred years. Second, despite its relatively small size, they have a huge magnetic force. Neodymium magnets are made artificially. To create the necessary rare earth metal neodymium. Also used iron and boron. The resulting alloy is magnetized in a magnetic field. In the end, the neodymium magnet is ready.
In industry, widely used in powerful electromagnets. Their design is much more complicated than that of permanent magnets. To create a strong electromagnet required coil consisting of windings of copper wire and iron core. Magnetic force in this case depends on the current drawn through the coil and number of turns of wire in the winding. It is worth noting that at a certain current strength the magnetization of the iron core undergoes saturation. Therefore, the most powerful industrial magnets are manufactured without him. Instead, you add an additional number of turns of wire. The most powerful industrial magnets with iron core the number of turns of wires rarely exceeds ten thousand per meter, and used the current is two amperes.
Advice 3 : How to make permanent magnet
Magnets required for production of the devices. Without them it is impossible to produce, for example, a hard disk of your computer or speaker system. Natural magnets are small, so to fully meet the needs of humanity can artificially created magnets.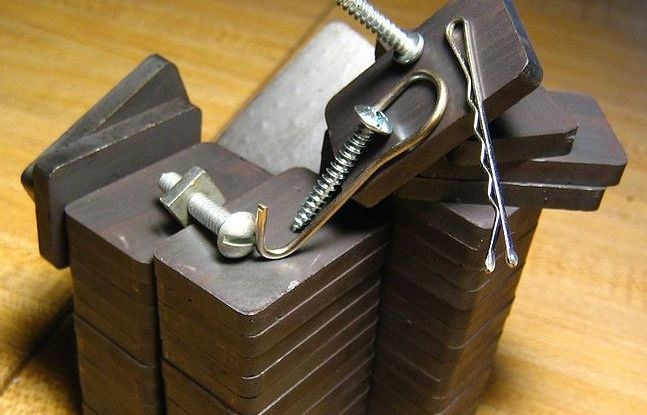 You will need
Screwdriver, oiled paper, fuse, circuit breaker, copper wire.
Instruction
To make the easiest way magnet just after a few times in one direction along the magnetized strong permanent magnet. But a magnet will quickly lose its properties will have a weak magnetic field and can be used for simple actions, for example, to get the needle out of the cracks in the floor, or fasten bolts.
Magnetism with batteries. The electromagnet will impart the magnetic properties of the metal object. Consider the example of a screwdriver. A screwdriver, wrapped insulator, spool 200-300 turns of wire, which is used for the manufacture of transformers and connect it to the battery or the battery 5 to 12 volts. The electromagnetic field will magnetize the screwdriver.
To make a stronger permanent magnet you can use the following way by using the induction coil. Rod magnet must be of a size to completely fit inside of the coil. Follow the steps described above, but the turns take about two times more.
If you use the current of the mains - don't forget to put a fuse. Then connect the coil to the fuse. When plugging in the fuse can burn, but a strong electromagnetic field will have time to charge the metal inside the coil.
Note
If you decide to make a permanent magnet in the home, do not forget about the safety rules. You need to be very careful and remember that you are working with high voltage, and it is dangerous for life. It may also cause fire due to short circuit. Be very careful!
Useful advice
A magnet may lose its properties if heated above 50 degrees Celsius, and in the case of impact or fall.