You will need
- information about sessions which are given the basics of journalism;
- original created by you and only you, journalistic works;
- publications in mass media.
Instruction
If age allows, enroll in the "School of young journalist", or any other themed club. They often organize the wording of the city and regional mass media, departments of youth Affairs of local administrations. Under the guidance of experienced journalists, the young people from scratch produce their own Newspapers, record audio and videos, create websites. This is a great way to literally and figuratively grow into a good specialist. If you find yourself talented and promising student, you may be invited to work in real adult media.
Enrolled in the faculty of journalism. During the study students receive not only necessary in the profession of knowledge but also acquire useful contacts, they are lighter than people from the street, find a part-time job and internship in the editorial offices. Talented newcomers, the media is taken to the state before graduation.
Write an interesting article and send it to the selected revision. If the material will be good, relevant, literate, unhackneyed, will accept it for publication. So I practice is common in magazines of the Cosmopolitan level, and factory mnoGoSearch. After a successful start to develop in the profession: meet the editor, offer themes that can illuminate, ask a personal task and create quality work.
Being the professional in far from the journalism field, whether it is pharmacy, dog breeding, wood carving etc, have editions of their expert services. In highly specialized and designed for a wide range of readers, the media constantly overlook the materials of doctors, lawyers, teachers, travelers... Maybe the editorial staff have long been looking for such a person. But even if not, your candidacy will be considered after the new useful articles are always needed. If you write well, in this edition will certainly accept and work on other topics, and there to re-qualification into a real journalist in the neighborhood.
Note
To enter the faculty of journalism in a serious state institution (e.g., at MSU), it is not enough to obtain a passing score on the exam, you need to take part in the contest: to provide examiners with their works, be interviewed.

Without the constant self-improvement not to become a good journalist. Literacy must be at a high level. Errors, of course, possible, even in some measure excusable, after all, a journalist – not a concealer, not a Professor of the Russian language. But you should always strive to allow a minimum of grammatical errors and if any occur, to analyze them and eliminate. And absolutely not acceptable error of the actual.
Useful advice
If at the time of entrance exams in College you have no publications in the official media, create a blog and fill it with interesting material of his own. The entrance test evaluates not distinguished the applicant, and its potential.
Advice 2 : What it takes to be a journalist
School years pass quickly, and before you stands the question of choice of profession. If you know how neat and clear handwriting, and strive to be aware of events happening in your region and across the country, if you like to meet and communicate with new and interesting people, try to be a journalist.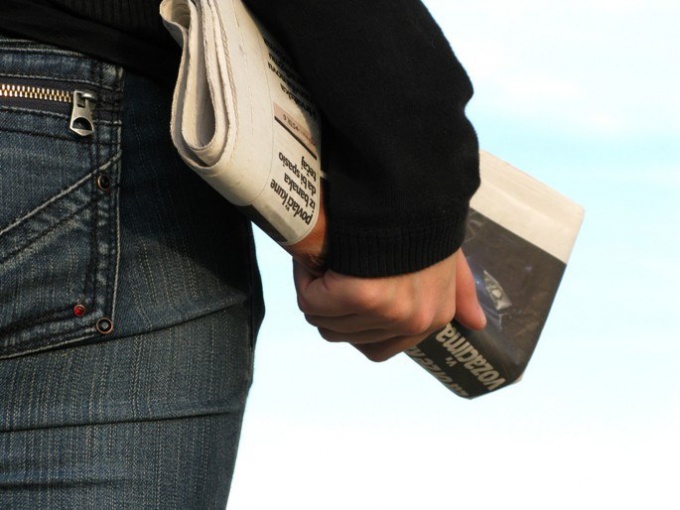 Make your choice an educational institution. Does your city universities, which prepare journalists? Are you ready to go to another city? Whether this Moscow or Saint Petersburg, or would you prefer your regional center? Do you plan to do on a budget or can afford to study for a fee? Once you decide for yourself these questions, you can begin to clarify the information you need for successful admission to the UNIVERSITY.

Check with reception your chosen higher education institution, what items you will need to pass. Don't just settle for information that you have learned a few years ago, rules may have changed. Usually surface in addition to receiving the results of the exam (there are bound to be Russian language and literature) carried out creative competition among applicants. The mark for this exam is cumulative with scores in other subjects. Find out the passing score, which was last year, and adequately assess their strength.

Often, for admission to the faculty of journalism of the entrant must be from an article printed in any edition. This rule should also be clarified in the admissions office or on the Department website. Work freelance journalist, publications often publish sent an interesting article, written in good style.

Enroll in preparatory courses at the University. It must be done in advance, usually the number of places on these courses is less than the number of people willing to do them. One University may be courses of different length: a nine-month, six-month, three-month. Of course, it is more efficient to attend courses of longer duration, however, if you do not have time to enroll in a nine-month, go to six.

Before you sign up for the exams, call again to the admissions office and specify the list of checked items: need for income the result of another exam.

After the necessary objects have been transported, take the resulting certificate, passport, certificate of school education, a photo and go to the UNIVERSITY to write the application for admission. If you have high results, you will be able to enroll in their chosen specialty.