Instruction
Before you choose some shade of red, consult your stylist. It is better if you select something from the shades as close to natural as unnatural saturated color can age you by several years.
It is easier to achieve the desired result, using paint or toning shampoo bought in the store. How to dye your hair, you can learn from the attached to the paint instructions.
Red shade on the hair can be obtained using natural dyes, in many cases, even better: natural dyes not only paint, but also nourish the scalp, strengthen the hair. Often use henna and Basma.
If you have brown hair, red tint can be obtained as follows: two cups of henna pour the boiling water, it is necessary to obtain a paste. Add a spoonful of castor or olive oil, 100 grams of yogurt, one egg yolk. Apply this mixture on dry hair and wrap head with a towel.
Auburn shade slightly darker if you use coffee: 4 teaspoons natural or instant coffee to dilute a Cup of boiling water. A few minutes the mixture boil, strain and mix with henna.
If you want to give a red tint to black hair, you have them pre-prepared. First, prepare a mixture of 25 g of perhydrol, 30 g of liquid soap and 5-7 drops of ammonia. Apply it on your hair for 20 minutes. The head cover should not be. After this whitening procedure, wash your head, and you can start colouring hair with henna. Reddish hue can be obtained if you apply henna (10 g in 100 g of hot water) for 7-8 minutes.
Beautiful brown shade, more suited to girls with dark skin, obtained when using tea and walnut leaf. Take a couple tablespoons of walnut leaves (walnut) and black tea. The mixture pour 0.5 liters of boiling water and put for 20 minutes on slow fire. After this decoction should infuse for another 20 minutes. Apply it on clean, slightly damp hair.
Darkred color can be obtained, using onion peels. Take 200 g of onion peel and a couple of tablespoons of black tea. Pour 0.5 liters of white wine and warm up the mixture for half an hour on low heat. Cool, strain and apply to clean damp hair. Head wrap for one hour with a towel.
Advice 2 : How to dye hair to natural color
Hair coloring in natural color is a complex procedure. It is best to apply to the master, who already has professional experience working with paints. At home this can be done only in cases when the existing color of the hair is subject to adjustment. So, the hair, dyed with henna, change is almost impossible, as well as repainted black colorand blonde without special rinsing original color. If existing shade allows you to change, only need to adhere to certain rules.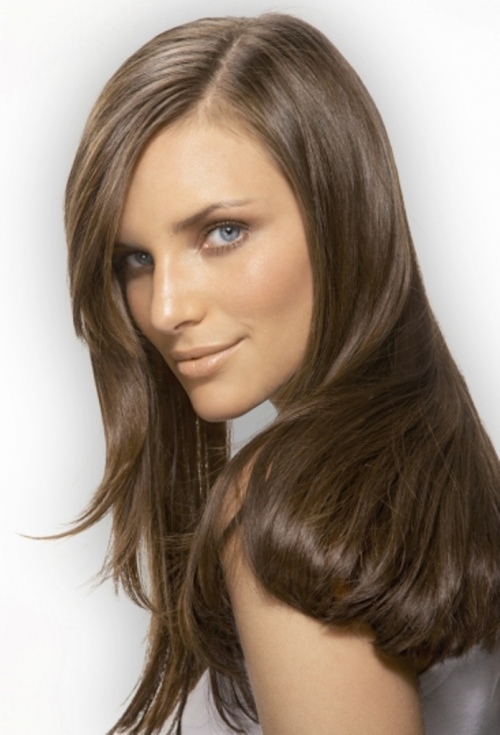 You will need
The hair dye of the appropriate shade.
Instruction
Sometimes girls color hair for several years and with the confidence to identify their own natural color. In this case, you must first wait for the moment when after the last dyeing procedure will take place for about a month. The roots will help to more accurately select a shade, resembling the natural color of hair. To choose it is necessary not only to suit their own desires, but focusing on attached to any paint table colororiented shades.
When the colours matched, it is necessary to test for skin sensitivity. Many people ignore this procedure, although it avoids irritation of the skin. Before you dye the hair in natural colorenough to cause a drop of paint on the back of the hand. If after a while feeling a sharp burning sensation does not appear, then you can apply paint on the head. Additionally washing it up to this point should not be.
The paint should be applied with gloves on, trying not to fall on the skin of the forehead and neck. Previously, these areas can lubricate any fat cream, then wash off accidentally got on them the paint will be much easier. Time keeping the paint varies from 20 to 40 minutes, depending on the manufacturer and the product type. Paint not containing in its composition ammonia, more gentle effect on hair. After coloring hair to wash with usual shampoo, then apply conditioner gives smoothness and fixing color.
Note
Given that repeated coloring is a great stress for the hair, sometimes it's easier to change the way, having a short haircut.
Useful advice
Do not expect that after the first dyeing, the hair will be the same as natural. It's not every hairdresser. However, with each subsequent coloring and haircut of the hair will be closer and closer to get closer to the natural color.