Instruction
Before you choose some shade of red, consult your stylist. It is better if you select something from the shades as close to natural as unnatural saturated color can age you by several years.
It is easier to achieve the desired result, using paint or toning shampoo bought in the store. How to dye your hair, you can learn from the attached to the paint instructions.
Red shade on the hair can be obtained using natural dyes, in many cases, even better: natural dyes not only paint, but also nourish the scalp, strengthen the hair. Often use henna and Basma.
If you have brown hair, red tint can be obtained as follows: two cups of henna pour the boiling water, it is necessary to obtain a paste. Add a spoonful of castor or olive oil, 100 grams of yogurt, one egg yolk. Apply this mixture on dry hair and wrap head with a towel.
Auburn shade slightly darker if you use coffee: 4 teaspoons natural or instant coffee to dilute a Cup of boiling water. A few minutes the mixture boil, strain and mix with henna.
If you want to give a red tint to black hair, you have them pre-prepared. First, prepare a mixture of 25 g of perhydrol, 30 g of liquid soap and 5-7 drops of ammonia. Apply it on your hair for 20 minutes. The head cover should not be. After this whitening procedure, wash your head, and you can start colouring hair with henna. Reddish hue can be obtained if you apply henna (10 g in 100 g of hot water) for 7-8 minutes.
Beautiful brown shade, more suited to girls with dark skin, obtained when using tea and walnut leaf. Take a couple tablespoons of walnut leaves (walnut) and black tea. The mixture pour 0.5 liters of boiling water and put for 20 minutes on slow fire. After this decoction should infuse for another 20 minutes. Apply it on clean, slightly damp hair.
Darkred color can be obtained, using onion peels. Take 200 g of onion peel and a couple of tablespoons of black tea. Pour 0.5 liters of white wine and warm up the mixture for half an hour on low heat. Cool, strain and apply to clean damp hair. Head wrap for one hour with a towel.
Advice 2 : How to display red color hair
Sometimes the results of experiments with coloring means is not quite the expected result. Hair can become darker than you were expecting to buy a red or Auburn tint. But most situations are fixable and not withdraw any color is possible.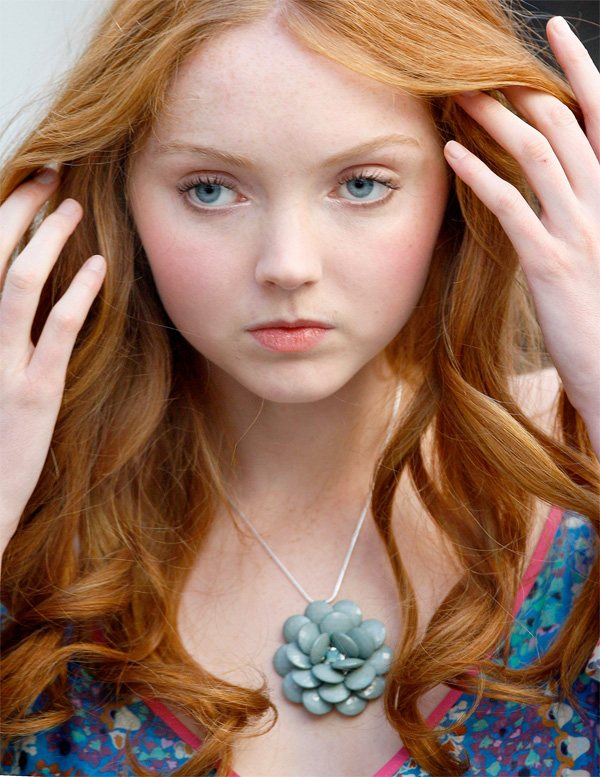 Instruction
It is most difficult to bring Auburn shade if you dyed your hair with henna. It is a means of natural origin, and the effect of the interaction with the dye composition is impossible to predict. So to change the color of hair will have the use of toning shampoos. They don't penetrate the hair, remaining on the surface, and chemical reaction with the henna does not occur. Of course, to completely change color in this case will not work. But to give ginger hair or ash blonde shade is possible. Only use shampoos will always have, as it keeps the new color before the first wash.
If you wanted to paint, and over time the hair got a red tint, then this, too, can fight. Get a special toning agent, having in its composition of violet color. He stoneroot how and your hair will become a beautiful silvery sheen. Only keep the part on the head need no more than a minute. Otherwise, instead of the silvery reflections of the you get a bright blue color.
When red color was the result of a botched dye, you can try to kolorirovanie hair again. Just wait two and a half weeks, so as not to injure tresses. To hide how you need to give your hair a more dark color. The darker the paint you select, the greater the probability that the red color persists.
If you bring a red colour alone is not possible - contact the beauty salon. Our experienced hairdressers will make you wipe out (a wash of paint). In this case, a special composition, similar to means for bleaching hair. Only with the help of it you can remove how completely. And a half - two weeks after the hair a little healing, you can dye your hair any color.
To coloring result was not a surprise for you, it is better to use the services of a hairdresser. Experienced masters know what the effect of paint on the various types of hair. In this case, you will be able to avoid unnecessary reddishness, you will have a guarantee that the hair will stain equally well, and so will be completely hidden. Therefore, if you decide to change dramatically, it is better to trust the professional stylists.
Advice 3 : How to give your hair a light tone
Ash hair color is one of the most demanding cool tones. Not every girl fits ash shade of hair. The effect of it can be very unpredictable some paint, great frames the face, radiating nobility and purity. Others are simply old and tries to withdraw into the shadows the possessor of such a shade. How to make hair ashy shade?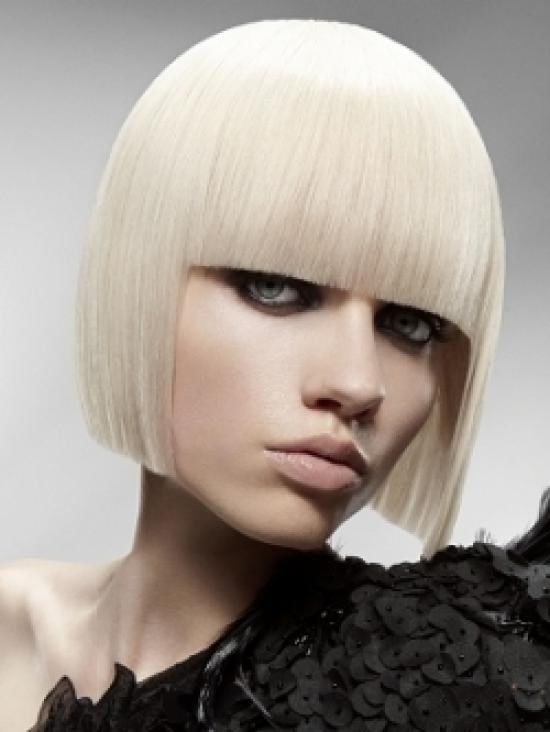 Instruction
To get the ash shade of hair, initially, your hair should have a light tone. But since natural blonde hair has a small number of girls, so you have to resort to lightening a few shades. Only after this process you can use tonic or permanent paint of ashy hue. The only way you will achieve the desired result. From ashy shade best avoided if you have very dark skin or natural hair color with warm shades – red, brown or Golden.
So, before proceeding to the staining in gray shade, you must lighten the hair. To do this, carefully read the user manual and according to it, lightening dilute the drug in a glass container, mix thoroughly.
Apply two thirds of brightening of the drug for the whole length of the hair without affecting the roots. Pay special attention to the tips and entire length. Soak the paint on the head for 20-30 minutes. The rest of the paint apply on the hair roots with a special brush. Spread the mixture on all hair with a comb. Leave the paint for another 20 minutes.
Now you need to thoroughly wash the hair with warm water. Apply a small amount of shampoo to lighten hair, lather and rinse. Squeeze on the head of a balm spread over the entire hair length and leave for 3-5 minutes. Rinse thoroughly with warm water and dry the hair. If necessary, repeat the procedure of clarifying one week.
You can start giving the hair a light ash hue. This can be as a stand, the paint and toning shampoo – it is more gentle. During the transition to gray color, it is necessary to remember about moisturizing scalp and hair. So as to obtain the desired ash and rich color without the green and yellow shades usually takes more than one painting. Hair very much to suffer, look lifeless and dry.
To get a light ash shade, it is advisable to contact the salon of beauty, in this case, your hair will suffer minimal damage. To preserve the desired shade, it is necessary once a week, use a toning shampoo. It will help to refresh your hair color and make it more intense. Don't forget about the special masks and conditioners for blonde hair.
Advice 4 : How to remove red color from hair
From brunettes and brown hair, wanting to radically change the image, there are unpleasant surprises – instead of the desired blonde of their
hair
becoming uneven tint with red roots and strands. To remove
red
color
from hair, it is best to go to a good hairdresser. To correct the situation and some homemade ways.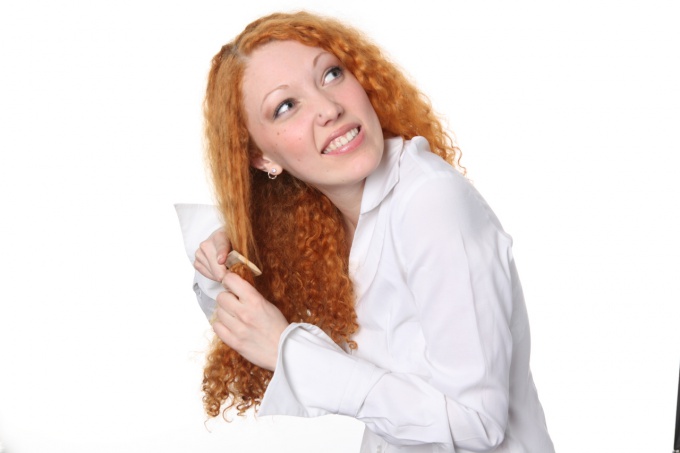 You will need
Dark hair color
Toning shampoo to neutralize red hair color
Mask for hair (a few lemons and rye bread)
A visit to the beauty salon
Remover for hair professional or home (beer; castor and olive oil; yogurt)
Soap
Balms, conditioners for colored hair
Boiled water
Sea salt
Ammonia
Instruction
Pherecrates in a dark color for example brown or black paint. This is the most radical method to get rid of the red colorand the hair. However, it is not suitable for those women who at all costs want to become blondes.
Use coloring shampoos and balms, conditioners. Today there are special products for dyed blondes, neutralizing the effect of red hair. Most often it is recommended to use a shampoo with purple, blue, silver, ashy shade; good pearl effect and beige. It is recommended to apply the gel on hair for starters, no more than five minutes, and immediately rinse. If necessary, repeat the procedure, increasing the exposure time of the shampoo to 10, then to 15 minutes. These toners have temporary effect.
Make a hair mask. To remove how usually mix the juice of two to four lemons and moisten them hair. After 2 hours, thoroughly rinse them with clean warm water. In some cases, helps mask from rye crumb, mixed with water in slurry. Apply this mixture on head and keep for at least one hour. By the way, masks of black bread with regular use can make rare hair thicker.
Visit a professional beauty salon. When the effect of red hair just need to consult with an experienced master of coloristics. The choice of color and way to add the beauty of the hair depends on many nuances of your natural colorand previous paint used brand paints and other things.
Do wash hair or pickling. Typically, the wizard assigns this procedure women with painted and then badly bleached hair. If you select a proven salon use and professional tool that pickling will damage hair is not more secondary lightening and repainting at home. Personalised wash "pulls" the dye soaked into the hair structure. Sometimes require several procedures to achieve the desired effect.
Note
From too frequent or Amateur washes your hair can suffer greatly. After decamerone it is necessary to intensively care for your hair regularly to nourish them with masks and conditioners with plant extracts, oils and vitamins. After removing red hair color some hairdressers recommend a while to wash a head only with boiled water with sea salt and a few drops of ammonia.
Useful advice
There are homemade ways to wash away bad dye from the hair, changing the color a tone or two. For example, some in the morning, wet the hair with beer, and in the evening, wash it with water with soap. You can do a more gentle wash, adding in the beer, castor, olive oil and yogurt. Keep this mixture on your hair for about three hours.
Advice 5 : Who are the "red beast"
A fiery shade of hair has always been in fashion and will never come out of it. Women often choose red color. Admiring glances is provided, and to hear the following: "Ryzhaya bestiya" – so flattering!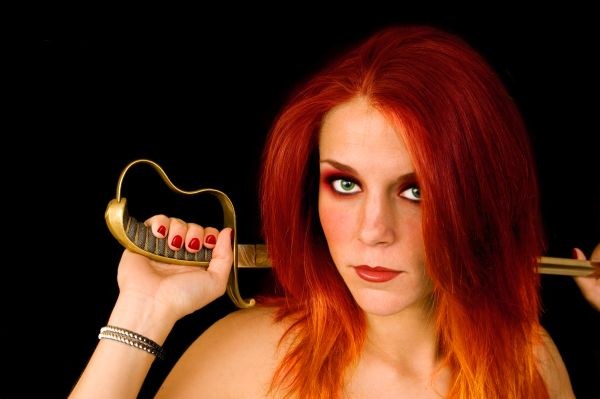 Red pigment


Scientists say that the pigment that gives red color to hair, does not coincide with the normal gene and under the microscope has a different structure. The gene mutated in another 45 thousand years ago, during a partial crossing of the tribes of Neanderthals, which were red, with dark-haired CRO-magnons.

With the mutant gene associated with impulsivity, and excessive sexuality of red haired women. She's always the center of attention of men. The palm among a cohort of blondes and brunettes belongs to the ginger beast. For many men with fiery hair – a symbol of passion and energy. She's the opposite sex ascribes a healthy sexual appetite.

This confirms Professor of sexology of the University of Hamburg – Werner Habermel. In the field of view of his research were hundreds of owners of red hair. The result was the conclusion that redheads are the most active and intense sex life.

Also, according to the study, the woman repaints the hair in a bright red color, subconsciously wants to spice up your sex life for the better – both quantitatively and qualitatively.


Red-haired beast


The woman with the red hair always the center of attention. The fiery color of the hair gives the appearance of individuality, charm and charisma. It is noticed that even when you change your natural hair color on Auburn woman is getting much more active and more proactive. She becomes the leader. Because of this redheaded beauty gets some kind of power over people, can easily influence the opinion of others and turn it in their favor.

No wonder in the middle ages redheaded women were credited with supernatural powers. They were called witches and that is what they most often fell into the fire.

According to statistics, career redheaded women formed easily and quickly. They are proactive, independent and energetic. It is these qualities that allow red furies to assert themselves in the professional sphere.

In family life the red-haired beauty also take in their hands. A woman will constantly be in the process of some action and some drama. Her efforts are able to push her husband up the career ladder. In important matters and the business the last word would always be for her.

Quarrels and scandals for no reason and about as indispensable attribute of family life, as well as the rapid reconciliation.
Advice 6 : How to bleach your hair if you were a brunette
Psychologists observed that dramatically changing the color
of hair
life can change. To change color of brunettes is possible, if the color is natural and there is a desire to give it a different hue. If you plan to change the dark color completely, have to do it gradually over several sessions.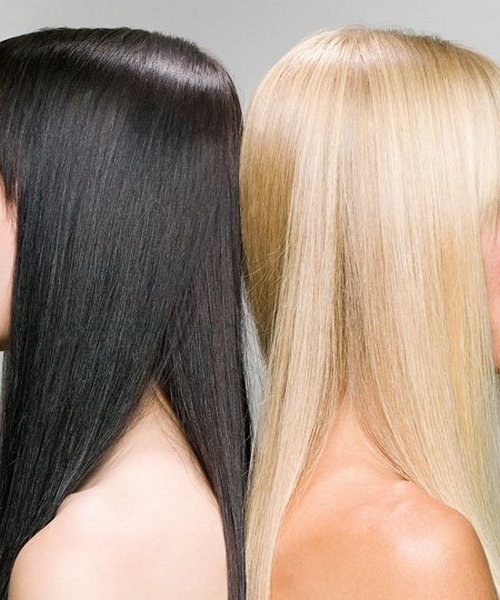 Instruction
To change the color of your hair 1-2 tones, keep in mind they were previously painted or dark color is your natural. If you plan to dye my hair a lighter shade by changing the color on a 1-2 pitch, use on previously coloured hair special washes. Then you will be able at once to give the hair the desired shade, but buying paint, make sure it is suitable for use brunettes.
If you plan to radically change your hair color and become a hot blonde, a redhead or have natural light blonde shade, you have to pre-lighten hair to give them time to recover fully and only then begin to stain.
To dye my hair from brunette to blonde you can with the least harm to hair, if you go to a beauty salon and ask the master to make you weave strands. After 1 month re-highlighting. By this method all the hair you'll paint for three months. This method causes less harm than the momentary lightening of the hair. Besides, you will have time to get used to a new way and finally make sure that you really want to be blonde.
Your hair turned red, you also have to pre-lighten them a few shades and then begin coloring in the color you want. If you try to immediately dye my hair from brunette and become a redhead, you only in vain will waste time. The dark color can be dyed in darker or change the 1-2 pitch, giving it a different hue.
Change hair color quickly, please contact the beauty salon, where professional masters will conduct a careful coloring, giving your hair the color that you wish. Elyuminirovanie, silk painting is elite ways without harm to the health of the hair to the desired color and dazzling results. Your curls will be perfectly healthy and shiny, but unfortunately, it is a pleasure rather expensive.