Instruction
Apply light hairam a beautiful shade, rinsing them with a decoction of chamomile, turmeric, cinnamon and hops. Toniruja dark blonde or red hairs with the help of ingredients such as walnut extract, cypress, sandalwood and shells of hazelnut.
Prepare dye from onion peel, which contains quercetin to dye hairin red-orange tones. Pour 50 grams of husk a glass of water. Boil the mixture on the heat for 20 minutes. Allow it to infuse, and then strain. For thick paint, you can add flour or starch. Apply evenly on the hairs, cover them with plastic wrap. Wrap head with a towel. After 1-2 hours rinse the paint with warm water. Bright hairs after the procedure will turn bright red and the dark will acquire a Golden-brown hue. In addition, the paint will make the hairs more robust and accelerate their growth. To give hairam light tint rinse their decoction of onion peel.
Use henna or Basma – natural dye. To get a darker shade in henna add 3-4 drops of iodine or brew it strong tea or coffee. Adding walnut infusion, you will give hairam a beautiful chocolate shade. If your hairs hard and the paint falls on them is bad, add in henna, the juice of half a lemon. The mass is better kept hairOh, add a teaspoon of honey. For more intense color, apply paint on clean hair, you rinse with plain water. Wash your head with shampoo after 4 days after painting.
To give hairam a light shade, use unstable foams or gels, are easily washed off with water. Toners and soft colors, contains less oxidizer, put hairam much less harmthan conventional paint, and wash off 10-20 times.
Make the illumination using the services of the salon. This procedure is a non-persistent staining, causing hairam the least harm. During the illuminations you can find not only the basic color of the hair, but the color of the tint.
Advice 2: How to dye your hair onion skin
Many women are trying, as little as possible to harm your own hair. Because the paints, daily styling and environmental exposure greatly affect the condition of any hair, even the most healthy. In order not to harm your hair, but at the same time give them a bright and beautiful color, the women use natural dyes.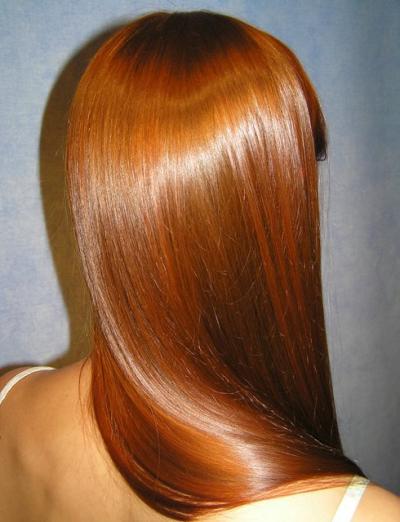 You will need
6 handfuls of onion peel, 2 l of water, gauze, 2 tsp glycerin
Instruction
If you want to get more dark and intense shade of hair, then take six handfuls of onion skins and boil in two liters of water. Then cool down and boil again (repeat 3-4 times) until the broth does not become dark in color. To give hair a light Golden hue can prepare a less concentrated broth. To do this, take 20-30 g (half a Cup) of onion peels and boil once in 1 tbsp.water.
Strain the broth through cheesecloth to left onion skin, cool it and apply on damp, clean hair for 30-40 minutes. If you don't want the hair acquired a much darker shade, you can simply rinse this broth the head after washing. Because of this procedure, they will acquire a brilliant sheen and will be strengthened from the inside. If you have plenty of time, you can use a more efficient method of painting. That is, with a cotton sponge every day during the week, apply on hair and scalp with this decoction and walk with him for 20 minutes. It is believed that hair so more uniformly colored and acquire a bright tint.
Onion peel perfectly covers grey. So add to the prepared broth 2 tsp of glycerin and apply on the hair 2-3 times a week.
Note
Hair coloring onion skin is most suited to girls with blond hair. The owners of black hair Golden brown onion skin will likely be invisible.
Useful advice
Onion peel gives hair not only a beautiful Auburn color, but also a favorable effect on the condition of the hair, treats the scalp, strengthens hair bulbs and promotes its growth. If you want to give your hair a light Golden color, cut proportions in half and keep in mind the broth for 10-20 minutes.
Advice 3: How to dye dark hair with henna
Henna is a popular natural dye obtained from the leaves of a tropical tree and gives
the hair a
beautiful and rich color. Its beneficial properties were used in Ancient Egypt. Today this natural dye used for dyeing and for hair treatment. How to paint
henna
dark
hair
?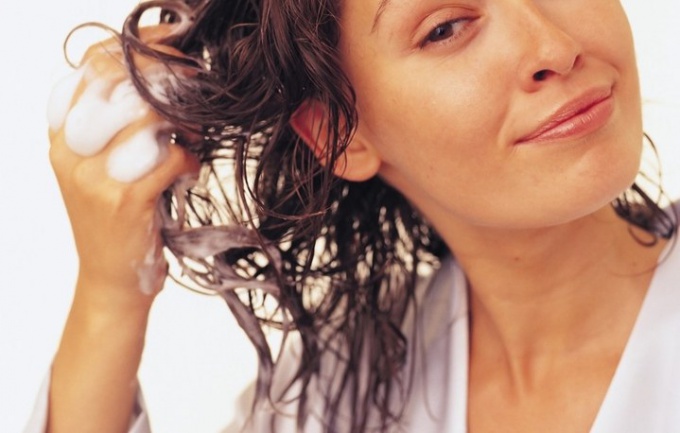 You will need
henna;
- gloves;
- an old towel;
brush;
cream;
film;
- essential oil.
Instruction
First assess your hair and decide whether you can use henna. If your hair has been recently dyed with chemical dye or curled chemistry, use henna, because the result may be the most unexpected shade. There are cases when the hair after colouring with henna turns green and this color persists for a very long time. Henna also do not use if you have a lot of gray hair.
Prepare everything you need for hair coloring. Keep in mind that henna should be gray-green, and if it has a brown color, then it most likely kept in inappropriate conditions - she lost coloring properties. For long hair you will need 200 grams of henna, and for short – 50 g.
Prepare ink mixture. Dilute henna is hot but not boiling water, mix thoroughly until smooth. Add to the mix 5-6 drops of essential oil that helps the paint to be distributed evenly and will give dark colored hair a deeper color.
Rinse and dry the hair. Apply along the edge of the hair cream cooked so that the skin is not stained. Cover shoulders with a towel so as not to stain your clothes. Keep in mind that to wash the henna is almost impossible.
Apply the color to the hair. You should start with the nape of the neck and from the roots. It is desirable to apply the henna while it's still warm. Then cover your head with a wrap and top wrap a towel. That dark hair is well painted, to keep the henna should be at least 30-40 minutes. Brunettes can increase from 1.5-2 to 8 hours.
Rinse the henna with warm water until until the water is clear. To use the shampoo should not be. The color of henna usually manifests itself some time after coloring. Help in this process, the sun or a Solarium.
Useful advice
If the color turned out too bright, apply to hair with warm vegetable oil, dry them with dryer and rinse. But if you want to obtain on dark hair more bright color, the first slightly lighten. To do this, take 8 g ammonia, 25 g of a 6% hydrogen peroxide, 5-6 drops of glycerin and 30 g of the shampoo. Mix the ingredients and apply the mixture on the hair. After 15-20 minutes, rinse and apply henna.
Advice 4: How to dye your hair bright red
Auburn hair color is the most insidious of the whole range is a beautiful fiery hue is incredibly difficult to obtain and much harder to maintain. Because red color fades faster than any other and loses its saturation. When choosing the shade of red you have to first consider your appearance, your own hair and skin tone. In addition, you must be sure that they will be able quite often to touch up your hair once the color begins to slip away.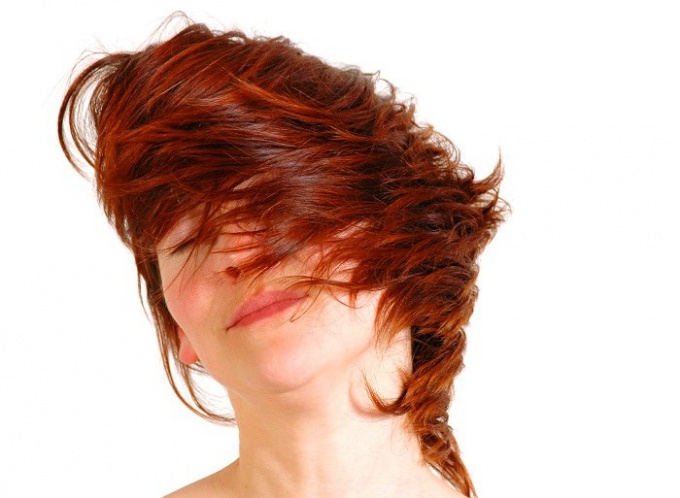 Instruction
If you are unsure whether you fit the fiery redhead, an experiment using a toning balm. It will stain the hair without the participation of hydrogen peroxide and ammonia, which will help to wash off the paint after 1-2 weeks. Usually tint balms are quite affordable. As soon as the hair color will become less saturated, partially down, you can paint hair other means. Wait for the complete paint removers needed only if you did not like.
Get persistent color the right shade of red. When you choose listen to the advice of professionals and user reviews. Whatever color intensity you prefer, remember that the final result largely depends on the initial data of the hair. To and hair is much easier to get rich red, fiery, Sunny colors. The black paint offset by the dark
color
and may appear only in a nice copper or Burgundy tint. Because the original dark color of the hair requires pre-lightening, painted the brunettes will need to have a procedure washes.
Such a serious experiment,
painting
curls in bright red, requires hand of the master, because the correct solution would be to go to a good salon. At home high risk of getting uneven unexpected result, if not a wild shade. Especially to professional assistance is needed if the hair has already been colored.
At home, perhaps you can experiment with natural dyes. Fiery-red color is easily achievable after use henna red or orange. In compliance with the instructions on the package, your hairstyle can really Shine copper-red shade, but it is unlikely you will achieve a deep red or Burgundy notes. Finally, be aware that henna on the hair lasts a long time, tends to fade a bit after 4-6 weeks, and it is difficult to bear any resistant paint. Deciding to make fire with henna, do not neglect the secrets of color enhancement. To get a fiery red glow, replace the boiling water, which is required to dissolve the powder, warmed beet juice. You can also make henna strong infusion of chamomile and before applying it on hair pour into the paste, one teaspoon of turmeric and paprika.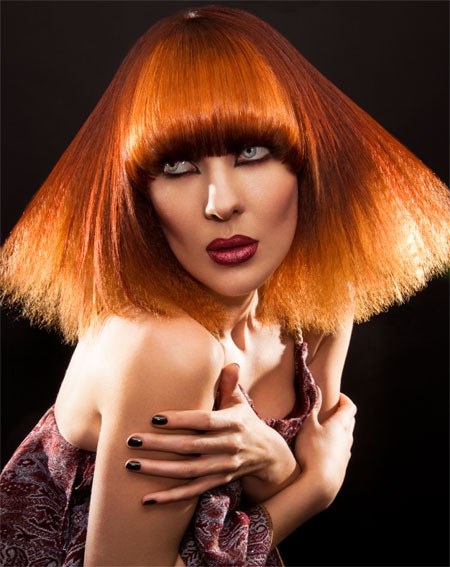 Note
Unnatural, aggressive hair shades such as bright red, fiery-redhead, add a year old and rarely worn by women over 40.
Useful advice
Paint red and bright red colors fade and discolor faster than the rest. And therefore require more frequent usage. Therefore, the shades of red are suitable only for healthy, thick hair. Solar whimsical color to the shampoo – will have to employ special masks and conditioners for colored hair.
Advice 5: How to bleach your hair if you were a brunette
Psychologists observed that dramatically changing the color
of hair
life can change. To change color of brunettes is possible, if the color is natural and there is a desire to give it a different hue. If you plan to change the dark color completely, have to do it gradually over several sessions.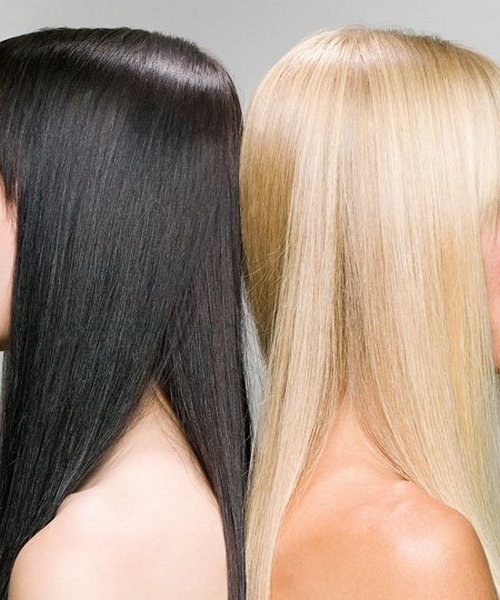 Instruction
To change the color of your hair 1-2 tones, keep in mind they were previously painted or dark color is your natural. If you plan to dye my hair a lighter shade by changing the color on a 1-2 pitch, use on previously coloured hair special washes. Then you will be able at once to give the hair the desired shade, but buying paint, make sure it is suitable for use brunettes.
If you plan to radically change your hair color and become a hot blonde, a redhead or have natural light blonde shade, you have to pre-lighten hair to give them time to recover fully and only then begin to stain.
To dye my hair from brunette to blonde you can with the least harm to hair, if you go to a beauty salon and ask the master to make you weave strands. After 1 month re-highlighting. By this method all the hair you'll paint for three months. This method causes less harm than the momentary lightening of the hair. Besides, you will have time to get used to a new way and finally make sure that you really want to be blonde.
Your hair turned red, you also have to pre-lighten them a few shades and then begin coloring in the color you want. If you try to immediately dye my hair from brunette and become a redhead, you only in vain will waste time. The dark color can be dyed in darker or change the 1-2 pitch, giving it a different hue.
Change hair color quickly, please contact the beauty salon, where professional masters will conduct a careful coloring, giving your hair the color that you wish. Elyuminirovanie, silk painting is elite ways without harm to the health of the hair to the desired color and dazzling results. Your curls will be perfectly healthy and shiny, but unfortunately, it is a pleasure rather expensive.
Advice 6: How to dye your hair with Basma in black color
Every woman in the soul of the actress, her nature demands constant change of position. That's why ladies often change their image. Hair coloring allows you to constantly experiment on myself. There is also the reverse side of the coin: paint, of course, spoils the hair. Paint strands in black color can Basma, without causing them any harm.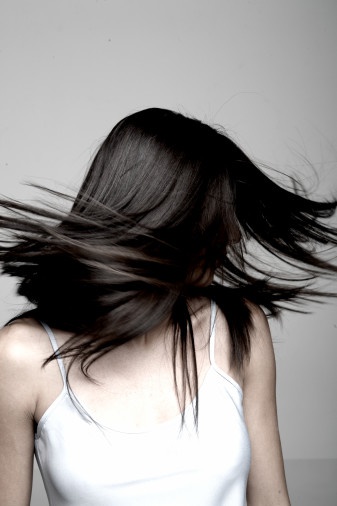 Instruction
Basma is an environmentally friendly paint. It is extracted from the dried leaves of the plant Indigo, which grows in the tropics. Usually
Basma
applied together with coffee or henna, as well as pure color
hair
in the green-blue
color
. Basma has useful properties, it stimulates hair growth, adds Shine and strengthens the structure. Cook Basma required before applying on
hair
as to keep it impossible, because it may deteriorate.
Mix the henna with Basma. Depending on the length of your hair take from 30 to 100 g powder. If you mix henna with Basma in equal proportions, you are likely to get a chestnut color. Make your hair become black in colorand you need to mix henna with Basma in the ratio of 2:1. Then, the resulting mixture apply on hair. First apply the color to the occipital region of the head, because there hair colored longer. Then evenly distribute the paint along the entire length. To get a rich black colorand let sit on hair for 1-2 hours.
In the end rinse hair with warm water. Basma, unlike conventional paint, faster hair so it is worth to care for them after staining. In the first place when washing, use shampoos containing gentle components as well as the balms have the same properties. To maintain the rich color after washing, rinse hair with the following solution. Pour 1.5 liters of boiling water 25 grams of henna and 25 grams of Basma. Further cool the solution and strain it. This will keep the color of hair for a long time, as well as to strengthen the structure and roots. Don't forget that after dyeing with natural ingredients is not recommended to use chemical dyes, since the reaction can be unpredictable.
Advice 7: How to dye your hair with folk remedies
Hair coloring with the help of folk remedies not only help to give the hair the desired shade, but also perfectly heal and strengthen them. Most often the basis of the coloring of the masks are henna and Basma. In addition, the often used onion peel, chamomile, cocoa, rhubarb and even regular tea.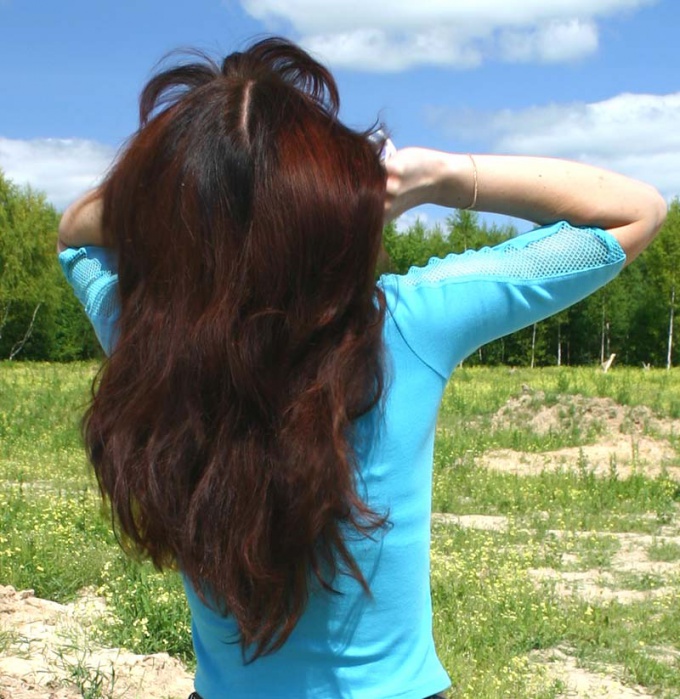 Instruction
We all know that the artificial hair dyes adversely affect their structure, gradually destroying it. The alternative is dyeing the hair with folk remedies. The advantages of this method include the General improvement and strengthening of hair getting the desired shade, the lack of chemical components that are harmful to hair.
The effect of natural dyes, as a rule, short-lived. And Yes, a noticeable effect cannot always be achieved the first time. Put cooked means need only for the whole length of the hair. The longer it takes to wash off, the more intense color it is, but to keep more than one and a half hours is undesirable.
Coloring hair yourself, to predict what the end result is a shade that is almost impossible. It is better to try colouring on one strand to try to predict the color. If you want to achieve a Golden color, two methods can be used.
Take fifty grams of the dry husk of the onion, pour 200 g of water and boil twenty minutes. The solution is then cooled for half an hour apply on hair and rinse.
Three tablespoons chopped chamomile flowers pour a liter of boiling water, steep for at least an hour, then strain. Solution massage into hair and keep for half an hour. Chamomile is possible and not to wash off.
If you need a bright Golden color, take a bag of henna and dilute two or three tablespoons of chamomile extract, cooked according to previous recipe. The resulting mask apply for half an hour and rinse thoroughly.
If you want to buy the bronze shade, use the mask in two parts henna and one part of the Basma. Mix in proportions according to instructions and apply for half an hour and then rinse.
Want to dye hair to a bright shade of mahogany? Need a mixture of one packet of henna and four tablespoons cocoa. Dilute to the consistency of thick cream and apply for twenty to thirty minutes, depending on desired color intensity.
Become a hot Brunet you will help taken equally henna and Basma. They must be applied as a mask for half an hour.
To achieve dark brown pour three tablespoons of black tea a large glass of water and boil for twenty minutes. Massage the solution into hair and hold it in for half an hour.
To get the blonde shade, you need twenty grams of roots and leaves of rhubarb, pour a half liters of white wine or wine vinegar diluted 1:1 and boil for half an hour. Infusion rinse hair and leave for half an hour.
Advice 8: If painted with henna hair, what color will
Natural colors henna gives hair red shades. From light Golden red to a rich chestnut. Henna gives the hair Shine, thickness, and also eliminates dandruff.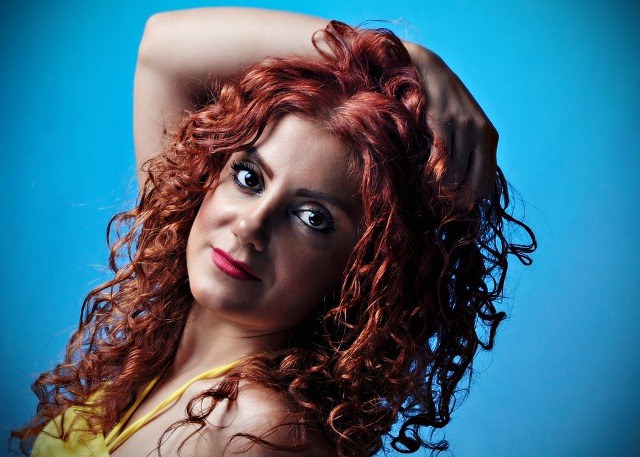 Henna is a natural dye obtained from a shrub lawsonia. From the top young leaves have the strongest pigment. It is used to create drawings of henna on the body. Of the other leaf is used in hair dye. The stem does not contain dyes and it is used for the production of therapeutic and colourless henna.



The properties of henna



From henna to have many beneficial properties. Unlike synthetic dyes it does not penetrate deep into the hair, but she is not worse. Ingredients henna to enhance hair growth and smooth scales, making the hair becomes more shiny. Henna reduces dandruff, and basal fat.


But colouring this natural paint there are also disadvantages. The most significant of them is the unpredictability of the result. Even a specialist hairdresser will not take you to promise any particular color. If you once painted head with henna, you are still very long will not be able to dye other synthetic dyes, as well as through some procedures for the hair. All, again, because of the unpredictability of henna. In combination with a chemical dye, it can give a green or blue tint.


The second minus – henna hair And if the owner of oily roots this property is useful for thin split ends is coloring will only harm. Sometimes henna Allergy.



Recipes for dyeing with henna



What color do you get if you dye your hair with henna depends on the exposure time of the mixture on the hair and additional components. The brighter and richer the color you want to, the longer should be the procedure of staining. The average time for staining of medium-brown hair will be 1.5 - 2 hours.


To reduce the oiliness of the hair, henna keep no more than 5-10 minutes. If your hair is light, use colorless henna.
Golden Shine is obtained by adding to the henna 2 gram of saffron. Instead of saffron you can use chamomile, rhubarb or turmeric.


Brown color will work if the henna is diluted, instead of water natural fresh coffee or cocoa. For more vibrant colors add 10 grams of ground cloves. Beet juice, heated to 60oC, give eggplant shade. Henna, diluted with wine or hibiscus will give hair a mahogany colour.



Tips



Henna should be applied on clean, dry hair. The line of the forehead, neck and ears thick grease with a fat cream – it will protect the skin from staining.


Better henna gives your hair color in a warm environment. Therefore, dilute the paint should be warm water and apply very quickly before it gets cold. Then put on a plastic cap and wrap head with a towel.


After staining it is impossible to wash your hair a few days. During this time, henna is fixed on the hair. Hair dye in darker shades of henna is used in combination with Basma.