Instruction
Check to see if you have the service "Key rooms". If it is still not activated, please call 067409061 or send a request to *110*061#. The connection and usage of the service "Key rooms" free for all subscribers of "Beeline".
Record the time of call numbersthat your phone was not able to determine. Go to the website www.beeline.ru select your region and register for "my account". Make a query from "my account" on the records. Get it and contact the office of the cellular operator to know which room the call was made.
Send request to the detail you can and Fax, putting in all your details (name, series and number of passport, cell phone number). However, the best option is to apply directly to the office of "Beeline", to present a passport not only to get a printout with call details and immediately find out who called you from a hidden room.
If the phone "invisible" haunt you constantly connect paid service from "Beeline" - "detailed information room"that will allow you to figure out who is trying so hard to hide from you your coordinates.
Go to "my account" on the website www.beeline.ru and activate this service. Or call on the number 06744161. Also you can connect to it by typing on the keyboard of your phone *110*4161#, and sending the call. Since the activation of the service all rooms cell "invisible" will be displayed on the screen of your mobile device in the Federal format, but the "Beeline" does not guarantee the determination of the numbers when an incoming call from fixed phones and international roaming. Connection of service – 10 roubles, the monthly fee – 5 roubles a day.
If you found all that you needed, you can disable this service in "private Cabinet" or by calling the number 06744160, or with the command *110*4160#.
Advice 2: How to find a Federal number
Today mobile network operators offer users two types of rooms: city and Federal. If the room does not have a format set, the city, by contrast, can be typed as Federal.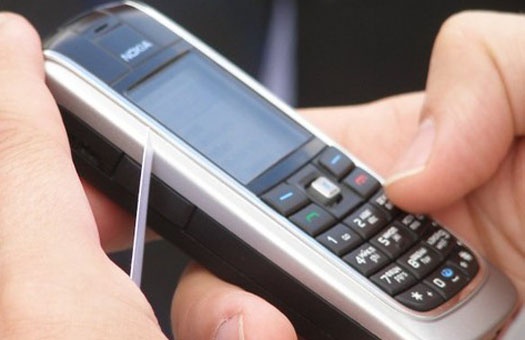 Instruction
If you wish to see the Federal version of your local (city) numbers you can call from your phone to any other mobile phone. Cell phone to identify incoming calls as call numbers, so even if you call from a local number, it will be defined in the Federal format. If you don't have a second cell phone, you can determine your Federal number as follows.
Open main menu and go to "Applications". Find in this section the application from your mobile operator (if the SIM is activated, it's installed on the device automatically and navigate to it. In the menu you need to use the menu "My data". Here you can get information about your tariff plan, active chargeable services, account balance, and the very phone number. Select "My number" and click "OK". After a while your phone will receive a text message, which will contain your number in the Federal format.
In addition to the above methods, you can also find out your Federal number by looking at the contract which you executed when you attach it. This document is usually reflected not only local but also Federal phone number format.
Advice 3: How to find a hidden number of a caller
When you answer a call you can't always see who is calling. This can happen for various reasons, however, to find a hidden number of a subscriber is still possible in several ways.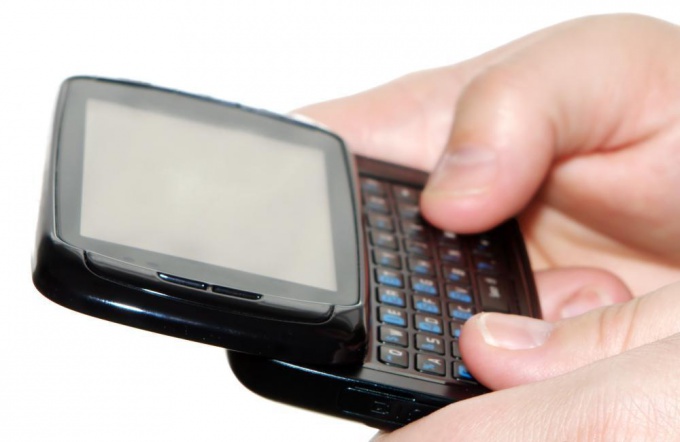 Instruction
Connect the service "Super caller ID", if your mobile operator is the company "MegaFon". To do this, use USSD by dialing *502#. It is worth remembering that service connection is quite expensive, and it is not available in all regions. Also note that you are guaranteed to find a hidden room of the subscriber is possible only in the intranet space. If you get a call from other operator number or region, the function may not work.
Use a paid service "Super caller ID" on devices with mobile communication operator. Connected option the USSD-combination *110*4161#. Be prepared for the fact that the daily will need to pay a monthly fee of fifty rubles. The service helps to know the hidden number of the subscriber of any operator, but may remain unidentified landline.
Enable a special option on devices operating in the network of the operator "MTS" to find a hidden phone number. It's called "Super caller ID". When you connect from your mobile account will be charged the amount of two thousand rubles. In addition, there is a daily subscription fee, component six and a half rubles. The service will be unavailable for subscribers with the tariff "Class". It is also necessary to take into account certain incompatibilities with certain phones. The most effective option is for determining the numbers in the internal network of the operator. To connect or to abandon the use of services "by using USSD-request *111*007#.
Configure your phone to accept calls only from subscribers in your contact list. This will help to avoid calls from unknown and undetectable rooms, although is a drastic measure. To use the function in the settings menu calls, select "Receive calls only from contact list".