Instruction
So, you are dependent on alcohol. You think that he makes you happy and fills your life with meaning. But you start to realize that it is a problem and want to quit drinking
forever
. It may be hard, but you will be able to recover from alcoholism, if you take a firm decision to return to a normal life.
The most important thing in the fight against alcoholism – motivation. Think about what happens to you after refusal of alcohol. Imagine, how much useful you can do. Your family will be happy, you will be able to find a good job or not lose the same. You will be able to save money for something useful instead of spending it on alcohol. In the end, you will be healthy and will not shorten their life.
Make a decision. It should be crisp, clear and unwavering. Prove yourself and all that you have become a strong person, do not lack willpower. From this point, you should forget about drinking forever. Narcologists and psychologists recommend to learn not only to banishing all thoughts of alcohol, and ignore them.
To make it easier to cope with addiction, please seek qualified help. Educated professionals (psychologist, physiotherapist, psychiatrist) to help you recover from this disease. If you have the last stage of alcoholism, it is best to zakodirovatsia through hypnosis.
If you are sure that you are able to cope with the problem, go for it! Refrain from communicating with people drinking. Often the person drinks just for the company itself not realizing what he is doing. Over time, this behavior becomes a habit that leads to addiction. If you have friends with whom you drink every time you see him, stop seeing them.
Surround yourself with loved ones. You need their support. Don't close yourself to yourself, otherwise you may relapse and start drinking from loneliness. Do something interesting, for example sports. A new hobby can help you to escape from thinking about drinking.
Be persistent. Doctors recommend patients to start a personal journal of recovery. For 30 days write down everything that happened, that is all interesting situations, happy moments and positive emotions. Write down what you have achieved this month that managed to make a good. You will have to compare my emotions received in a sober state with those which arose under the influence of alcohol. Believe me, you will see the difference and realize that you became much happier.
Don't doubt yourself. Every day remember your goal of living a healthy and full life, pleasing yourself and your loved ones. If suddenly you feel a strong desire to drink alcohol, remember how many days you have lived without this poison. Even if you're not drinking a few days is already an achievement, so there's no turning back. Move forward, and you will definitely reach your goal!
Advice 2 : How to quit drinking quickly
The problem of alcoholism is perhaps the most acute in our country. The number of people who drink alcoholic beverages, is growing every year. However, most of them quite able to cope with this habit on their own. It is only necessary to clearly set a goal and, without turning, move to it.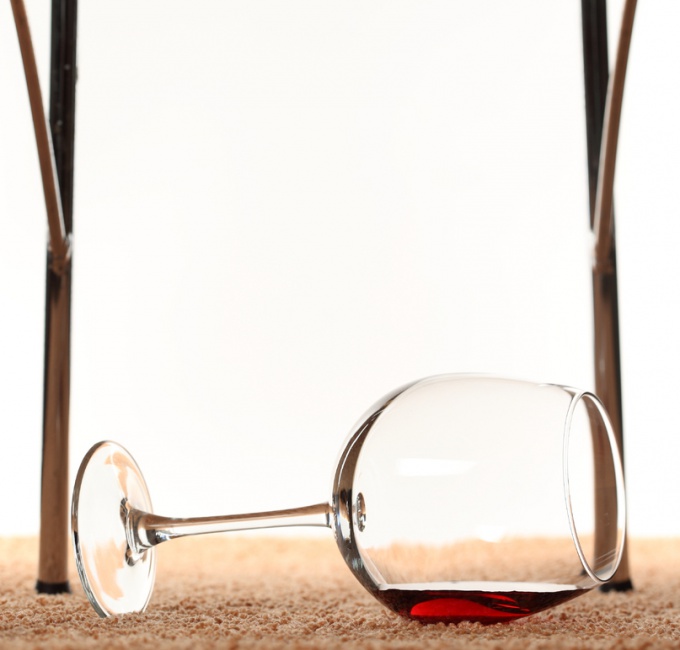 Instruction
To quit drinking, you should decide what exactly you want to do it. It is very helpful to write out on paper all the reasons why you do not wish to consume alcohol. It may be the desire to live soberly, happily ever after, the inability to waste time on booze and a hangover after her reluctance to blight the lives near and dear to people. Someone wants to prove to others and show by example that to stop drinking completely under his power. In any case, the reasons would all be different. The main thing that you clearly knew them. If you are unable to make such a list means that the desire to quit drinking you have a small.
Next is to avoid a situation in which you had to drink alcohol. It can be the birthdays of your colleagues, relatives and friends. At the same time avoiding the drinking companies, you will not be able to once and for all get rid of the addiction. You need to constantly remember why you don't want to drink. In addition, as a rule, the drink takes a huge amount of time. So take your leisure with something useful: foreign language courses, sport activities.
If in some cases you don't want to drink, feel free to refuse. Listen to yourself and your desires, and not to call most of your drinking company. Give up the booze in favor of communication. Of course, we should not immediately give up alcohol. Drink, if you really want, but only on the condition that you won't tomorrow sorry.
Drink alcohol as much as you want to drink, not as much as you can. Monitor the situation, think about whether you to get home, to undress, to sleep if you drink more than it. Passion your standards will not bring further joy and relief, and in addition, it does not make sense.
Be sure to define who you want to see yourself few years: a successful person or a degenerate alcoholic. Write on a sheet of paper and periodically re-read your setup. It is also useful to have before him the example of a person who successfully quit drinking. His living incarnation will give you strength in the fight against addiction. Besides, you hardly want to be worse and weaker than the other.
Advice 3 : How to quit drinking
The systematic use of alcoholic beverages will inevitably cause addiction. The decision to quit drinking does not occur spontaneously, but consciously comes after the daily drink offering are beginning to show negative results in the form of a hangover in the morning and all problems.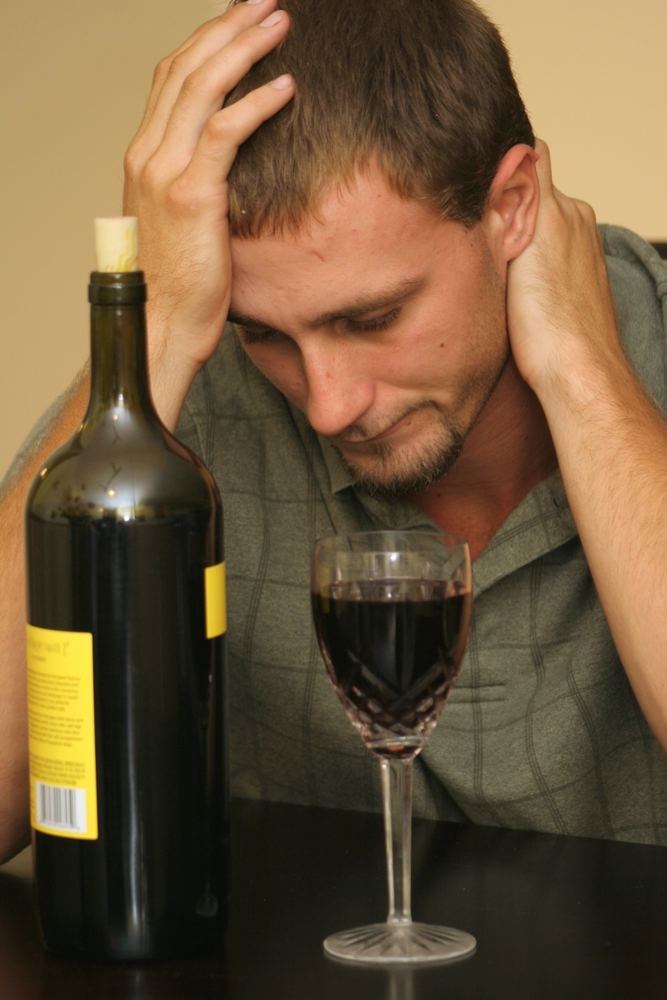 Instruction
The most difficult is to make a decision. Consciously, sober, think, what are the benefits you drink alcoholic beverages, and that you have to lose. If you have already thought about it, then you lose much more than gain, therefore, the habit needs to stop. To the extent that, as a habit may develop into a dependence, you will not be able to refuse it on their own, without the help of doctors-narcologists and psychiatrists. The decision is the first step. You have to have enough to work on yourself and to use all his willpower to not become an alcoholic.
Equally important on the path to a sober life to find a goal to which you strive and which will help completely fill the free time that you have spent at gatherings with friends and alcoholic libations. The purpose depends on your life priorities. Someone stops drinking and begins to build a house, others devote all their free time career, others travel.
Learn not to react to a stressful situation. It is stress is the main enemy on the path to sober living. Any unexpected situation or an explosion of negative emotions can lead to the disruption and consumption of alcohol. If you can't completely eliminate the stress, and it is unlikely someone is ever able, take everything calmly and with a sense of humor.
Daily do physical exercise. If your health condition allows you to visit the gym, do not pass this one up. Exercise helps release endorphins and serotina, improve mood and overall health, normalizes sleep and appetite.
If you understand that to quit drinking you can't or can, but in a short period of time, contact your psychiatrist. In the Arsenal of modern medical care has sufficient funds to address alcohol dependence.
Will prescribe medications, normalizing mood. These include antidepressants, antipsychotics and tranquilizers. If necessary, conduct psycho-correction, will prescribe acupuncture active neural regions.
Medical treatment for alcohol addiction help to overcome cravings for alcohol and achieve long periods of remission.
Advice 4 : How to permanently stop drinking
If you have already pondered the question of
how to quit
drinking forever, then alcohol brought about changes in your life. Conscious approach to freedom from alcohol addiction is half the battle, as forced treatment is rarely successful.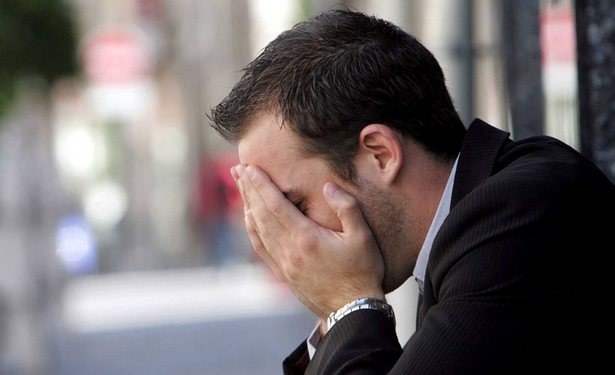 You will need
pharmaceutical medications prescribed by psychiatrist.
Instruction
Set a goal. Alcohol addiction often affects those who are living aimlessly. Tasks should be achievable. Raise the bar too high can lead to failure. Don't try to achieve everything at once, gradually and gradually move forward, not retreating or turning.
Then visit the psychiatrist. Own decision to quit drinking forever is great, but professional help is extremely necessary. Will prescribe medications that suppress craving for alcohol and strengthen the nervous system. For the treatment of alcohol dependence are used antidepressants, antipsychotics, nootropics. The doctor selects a course of therapy for each patient individually, taking into account peculiarities of the nervous system, mental state. If necessary you will be prescribed a course of psychotherapy, coding with the help of modern medicines.
If you have been taking alcohol for a long time, join a club of alcoholics anonymous. Among like-minded people who permanently quit drinking, you will be easier to stick to a sober lifestyle, this is especially true for those who have a circle of friends consists of drinking companions. Visiting the club, you will gain new friends who want to defeat alcohol addiction and quit drinking forever.
Avoid stress. If you are taking medications prescribed by a psychiatrist, and felt nerves or a desire to drink, visit your doctor again. The course of treatment will be reviewed, you will adjust the treatment, and within a short period of craving to drink will disappear completely.
Don't forget, even if you do not drink a sufficient amount of time, the intake of any alcoholic beverages may lead you to do the same, where you got so hard. Alcoholism is a chronic disease can achieve prolonged remission, but you cannot defeat him completely. One glass of beer, drunk after 20-30 years of complete abstinence from alcoholic beverages – is a road to the abyss.
Advice 5 : Can an alcoholic with 15 years of experience to stop drinking myself
People with 15 years of experience of drink of alcohol may leave it alone. If you understand the working mechanisms of alcoholic traps. She works exclusively on the erroneous beliefs that are ingrained in the minds of the drinker and society as a whole.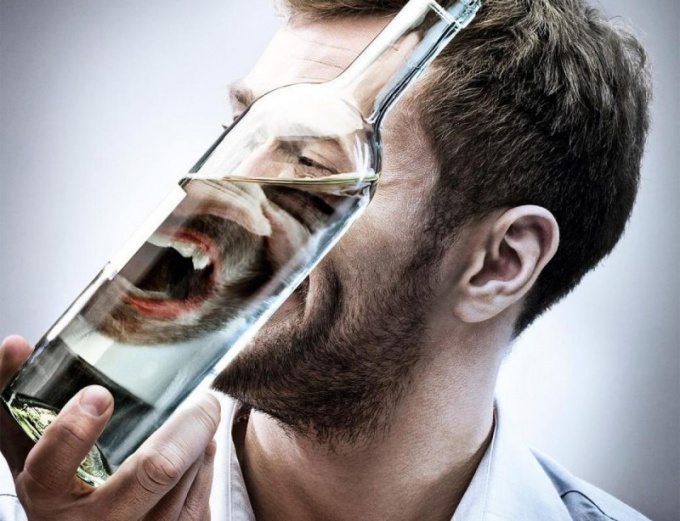 Why a person continues to drink


To stop drinking, do not have to take into account your past experience. People who periodically drink alcohol, can consider themselves alcoholics at different stages of the disease. Just some of them stuck in the swamp deeper, and someone is still near its surface. If people rarely abuse alcohol or trying not to abuse at all, it does not mean that the trap is over it doesn't shut. The fact that alcohol is a legal poison, the use of which the people themselves come up with a clever excuse.

The man continues to drink for 15 years not because he likes it, and he becomes happier. It just keeps the mechanism of alcoholic traps. If he wants to understand the basic principles of this mechanism, the desire to drink may disappear altogether. Perhaps such a person in my 15 years of experience have repeatedly tried podesavati. But time has shown that he is not capable of. Then he stopped trying, in desperation, reasoning that he has a physical defect in the body, which encourages him to drink.

What was the error of such tactics? Trying to quit drinking on their own, people resort to methods that rely on willpower. Drinking had to collect all will in a fist, force yourself to give up alcohol, stay by all means and not to dream about one single drink. Unless such tactics can be called effective, pleasant and brings relief? Except in such agony the alcoholic will feel free from addiction and healthy? On the contrary, he will feel himself the most unfortunate man who was separated from a dear friend. It is not surprising that after such abuse of the people fall back into the pit.


Tricks of the alcohol trap


The question arises, if not by willpower, then how to give up this addictive drug. The trick is that alcohol dependence is enshrined in human consciousness, not his physical body. It is therefore easy to understand how you have been brainwashed about the benefits of alcohol. In fact there and you will understand how futile to pour a destructive poison. Alcohol tastes disgusting, but people tend to ignore it. Drink it to quench your thirst, but alcohol causes dehydration and the desire to drink again. Alcohol is taken for a means of relaxation, but do you feel rested after a stay in total confusion?

Alcohol is called the helper in the communication, but did you happen to admire alcoholic and skills of other people, when you watched them? Drink alcohol in stressful situations, but disappeared after this at least one source of stress? On the contrary, everyone has to see in an even darker light. And all because of the poisoned body is weakened and sick. Do you know how to enjoy life when sick? Or the disease itself generates more problems? This list of misconceptions to fill a few more. The main conclusion: alcohol has no real benefits. If you realize for yourself, the desire to drink will be gone, no matter what experience you have.