You will need
- material;
- sewing supplies: thread, needles, scissors, inch, pins;
- fastening elements;
- ribs;
- sewing machine (the seams made on the sewing machine are more durable and reliable);
pattern;
Instruction
In order to decide which kind of fabric will suit best, determine whether elastic material, support the seam directly, or for more serious support, for example, fixation in a certain position of internal organs (in this case, you can choose towel, folded in several layers).
Select the mounting hardware. As the most suitable and comfortable fastening elements and fixing brace can be used conventional hooks, ties, Velcro fixer, rubber bands.
If necessary, pick up the individual support ribs, such as sewn metal plates, the region or the other.
Define dimensions and build tentative patterns. Thus as patterns may serve as a convenient item of clothing e.g. t-shirt, bodysuit, corset and so on.
On the basis of the pattern necessary to produce cutting of the material. Here it is necessary to observe the location patterns strictly in the direction of common thread, to avoid unnecessary stretching of the material.
Basting and first fitting. Smachivaetsya all seams, except one which is left for the most convenient process of fitting. After that, in the absence of comments you can begin the stitching seams on the sewing machine.
Attach the selected fasteners and fixing elements.
Note
Postoperative bandages are designed to support and reduce the load on the operated areas of the human body that promotes faster healing of operating seams, reducing the risk of hernia and other postoperative complications. It is therefore necessary to pay attention to the choice of material, fastening elements and more.
Advice 2 : How to determine the size brace
Bandage worn during pregnancy more mothers and grandmothers. And not surprisingly, it greatly facilitates the woman's life, reduces strain on the spine and internal organs, prevents the appearance of stretch marks, relieves lower back pain. But these functions are capable of performing only the correct brace.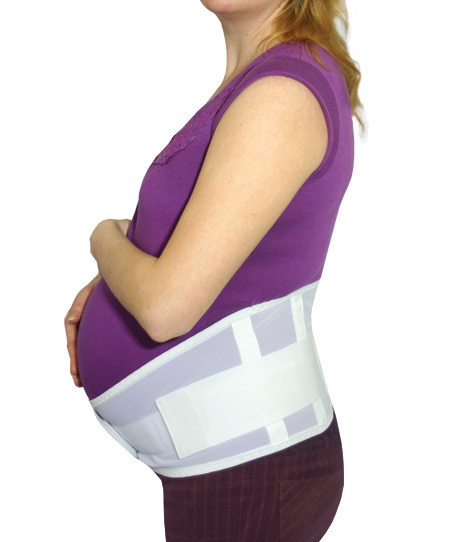 Instruction
Bandage is recommended to wear, starting from 4-5 months of pregnancy when there is active growth of the fetus. But to spend all day in, it is recommended to take breaks for 30-40 minutes every 3-4 hours.
There are
prenatal
, postnatal and combination bands. Wearing prenatal
bandage
is particularly helpful to women who lead an active lifestyle during pregnancy, a lot of time on your feet or have diseases of the spine, pain in the back. It is also recommended during the second pregnancy when the muscles of the abdominal wall become weaker.
Postpartum bandage is chosen together with your doctor because there are contraindications to wearing. It is not recommended to use a brace for women after a caesarean section, suffering from diseases of the kidneys, gastrointestinal tract, and skin diseases. Combined bandage can be used both before birth and after.
Any of these tires should be matched for size. Only in this case the benefits will be tangible. To determine its size, measure the circumference of hips under the belly. To select postpartum brace measure circumference directly on the hips after birth.
It is necessary to consider that different manufacturers of underwear there are different sized mesh. Sometimes they focus not only on hips, but the waist and also height and weight of a woman or clothes size. Therefore, if you decide to get a bandage, carefully consider the size chart which will be indicated on the packaging.
Better, of course, if you measured the brace directly when buying. Then you will be sure that it is perfect. If you decided to buy postpartum bandage, then navigate you only have tables for the size of the manufacturer.
Advice 3 : How to wear a postoperative brace
The postoperative
bandage
is a tight bandage, made of special breathable fabric. Such material provides a secure fit of the particular spine or joints, which reduces strain on the damaged area. To select and wear of this product, you need to follow some rules, otherwise the treatment may not be as effective.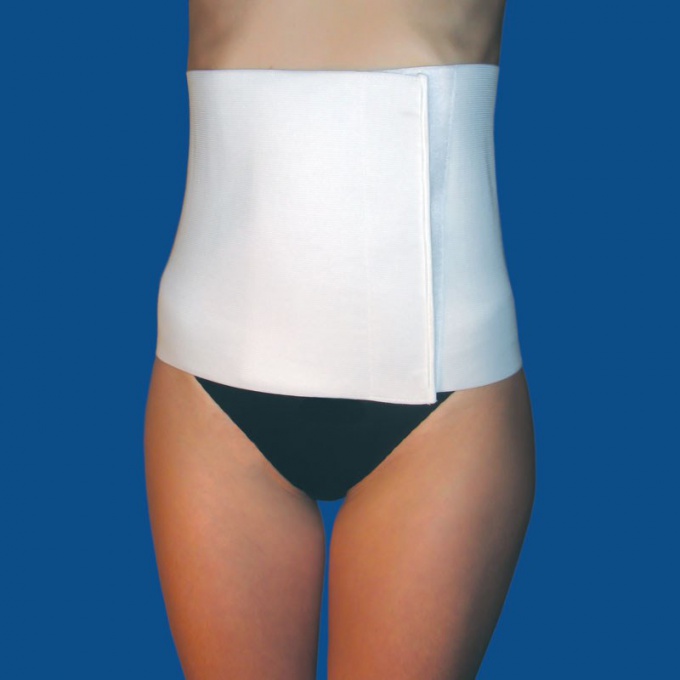 How to choose a post-operative bandage


Before you purchase post-operative bandage, consult with your doctor. Let him advise you on what kind of model fixing, it is preferable to choose in your case. In addition, the doctor will give you recommendations on the term of use of this product.

Buy post-operative bandage you can either in the pharmacy or in a specialized store. When choosing one, it is important to pay special attention to good breathing. In any case you cannot apply the bandage, which violates the blood circulation and causing you any discomfort.

In addition, when choosing this product, you should focus on your size. As a rule, you need to know the volume of his waist. The width of the bandage is selected depending on the weld size and growth of the operated.


How to wear a postoperative brace


A tie worn in the early period after surgery and in the most acute period after injury. Using it depends on the individual characteristics of your body and effective treatment prescribed by your doctor. As a rule, wear no more than 2 months, because otherwise the body may be irreversible processes, which are accompanied by atrophy of internal organs.

The period of wearing depends on your whim or personal choice, it is simply the appointment of your doctor. Gradually you will be able to move on to the irregular use of therapeutic bandage, combined with low physical activity.

In most cases, the postoperative brace is worn over the underwear made of a natural material (e.g. cotton fabric). However, in some cases, the therapeutic bandage is worn on the naked body. Before putting on the bandage, carefully read the instructions supplied with this product. There will be indicated the position in which you need to wear a bandage, how to fix, what clothes should be worn, how it should be maintained.

It is not recommended too tightly to tighten the postoperative brace. In this application, to the affected area will be to do too little oxygen. Applying a magnetic bandage, you should not combine it with wearing electronic devices.

It should also be remembered that post-operative bandage and high heels cannot be combined. If you wish to reduce the strain on the back and internal organs, do household chores, associated with physical effort, without removing the medical bandage.