What is system programming


Systems programming includes the various tools required to develop software products. These components are: the compiler and the interpreter. The first needed to read and recognize the native code and create a working version of the program. The interpreter is a translator of written code. It executes the commands, step by step following the algorithm.

An important role in the programming system plays an integrated environment in which to develop a software product. The development environment consists of various libraries, including graphics, and debug programs that perform the algorithm and help to find errors in the testing process.

Integrated environment – this particular set of built-in routines. The main task of a framework is to be generic and adaptable for different types of tasks to have a "friendly" interface, and reference service.


The most common and popular system programming


Of the most popular systems you can allocate Turbo Pascal, Turbo Basic, Turbo C, Respectively, for each system there is a package for developing applications.

For Turbo Pascal – Borland Delphi package. This is one of the most popular shells to create application programs, it is easy and convenient. Object - oriented environment that uses the language Pascal, has in its Arsenal a lot of different components to develop a fast and efficient compiler.

For Turbo Basic – Microsoft Visual Basic is a good tool for creating applications and macros. For Turbo C – Borland C++ package, it is convenient to develop software under DOS.

The programming system is directly tied to a specific programming language. Programming languages there are a large number that are implemented under their own specific tasks, depending on the scope of use and the operating system.

Programming languages can be used for writing commercial application programs, web applications, games, Android applications. Just was about 25 languages, some of them are children, that is, the syntax and algorithmic like. You can highlight some of the most spoken languages in the world: Delphi, PHP, C/C++.

Language Delphi is based on Pascal, it is characterized by its simplicity when creating the algorithm logic, support for procedural programming, classes and dynamic memory.

Language C/C++ is not so simple in programming like Pascal, it formed the basis of algorithmization and other languages, for example Java. It also has direct access to the hardware of the computer, has the property to convert the types, and belongs to the category system programming.

PHP is a language for creating web pages using scripts, it is characterized by its versatility and cross-platform.

Classifications systems and programming languages exist today quite a lot, but the main goal remains the same - creating high quality software product that will meet the needs of the user.
Advice 2: How to learn a programming language
Knowledge of language programming is useful even if you are not going to become a professional programmer. Learning to program, you will not only be more competent in computer technologies, but also will be able to create the applications you need.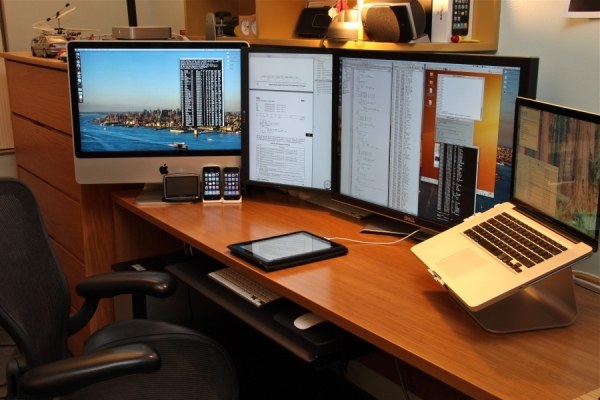 You will need
- programming environment;
- reference materials.
Instruction
First select the language of programming, which you will study. Approach very responsibly, on the basis of the tasks that you wish to solve. For example, if you want in the shortest possible time to master the language and learn to write simple apps, then the best choice would be Delphi. It is quite common, for it is the environment of programming Borland Delphi. The commands in this language is simple and intuitive.
In Delphi you can write different programs, but most of the serious software is written in other languagex in particular, C++. It should be noted that this language is very fond of hackers, because it can be used to create a very small program size to a few kilobytes. C++ is universal, it is possible to write almost any application. To work with it, there are two main development environments: Borland C++ Builder and Microsoft Visual Studio. Latest environment allows you to work with languagemi C, C#, VB.
The language of programming selected. Now try it with one of the above-mentioned programming environments. This is a special program in which you generate code your applications. It should be noted that products from Borland to master is much easier than Visual Studio from Microsoft. At the same time, Visual Studio is a more flexible program that allows you to program in different languageX.
No matter what environment programming you choose, the further stage of the study language is the same. First of all, you will need various reference books and books on the chosen language, describing its syntax and rules of programming. But do not just go into the literature to learn the language much easier with specific examples.
Find online step-by-step description of creating simple programs in the language you selected. It can be text editors, media players, conductors, etc. Repeating step by step the process of creating a program, you will know more about the capabilities of the software environment and the rules of writing and compiling programs.
Be sure to teach yourself the correct style of programming. By creating a program first on a piece of paper carefully work through an algorithm of its work. The more accurate the algorithm, the easier it will be to translate it to the language code. While writing code don't be lazy to insert comments, without them you after a couple of months will be hard to understand in the source application. What now seems simple and clear, will eventually become completely incomprehensible. Comments help you to understand the code in your program.
One of the errors novice programmers is rote learning of some programming constructs without understanding their essence. If you do not understand something, to understand, looking for answers. Uncertainties tend to accumulate: the more you have, the harder it is to program. Few know that "here this one like this" - you have to understand why used this code and how it works. You will have the right to say that you know how to program when I can, taking a pen and a sheet of paper, without recourse to reference books to translate some algorithm into code.